Personalise beanies, socks or scarves by investing in the Kniterate Kickstarter campaign which will be launched in September.
It sounds tempting: Soon we won't even need to go shopping but will simply be able to print out our clothes at home thanks to Kniterate, a London-based startup company who have developed what they're calling "the 3D printer for knitwear".
Kniterate, is an evolution of founder Gerard Rubio's Arduino-controlled OpenKnit project and was recently introduced at HAX's demo day.
The Kniterate CNC knitting machine was also shown off at the Maker Faire 2016 last month and Rubio explained how the machine worked. He said: "We have created templates and if you want to make, for example, a beanie, there you will start changing the measurements to fit your needs. You can add pictures, you can add text, whatever you want and that is how it works."
How does clothes 3D printer Kniterate work?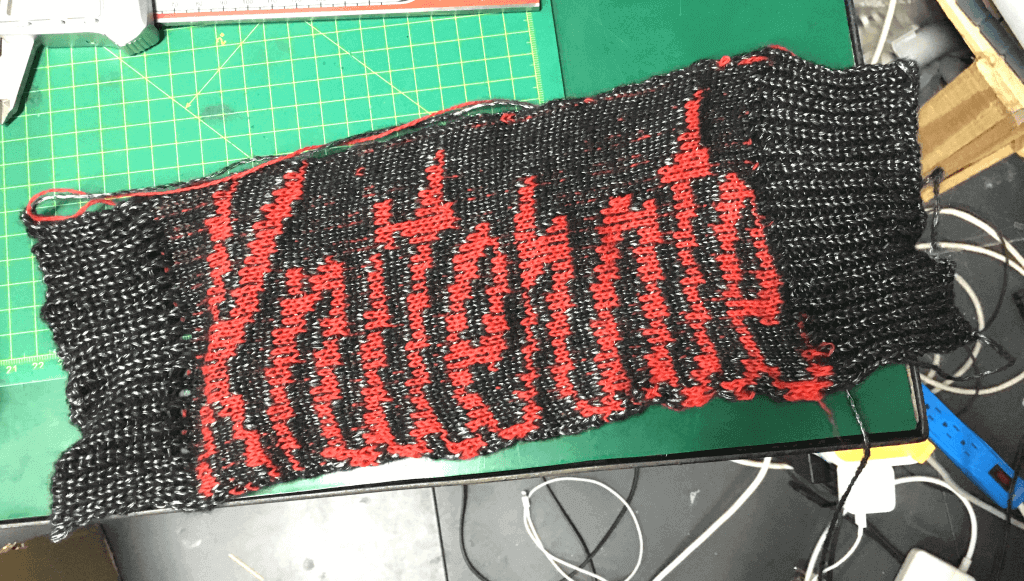 First step is to design a patterns from various different templates. You can then import these over to your knitting machine and begin to print all of your favorite garments, whether it's scarves, sweaters, socks, baby clothes, ties or even a cool beanie.
Currently, an innovative online platform is being developed which will allow you to sketch and then share your wardrobe with everyone in the community.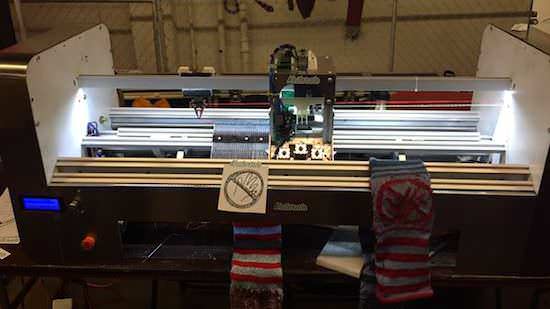 If you are wondering who can benefit from this machine, Rubio explains that, unlike industrial machines which take up a lot of space, this smaller printer could be used by dedicated hobbyists or small businesses.
If you're wondering how you can get your hands on your own funky knitwear, make sure to back their Kickstarter campaign which will be launched on the 20th of September.
Until then, make sure to check out Tested's Maker Faire video below and let us know what you think of this machine in the comments.
https://youtu.be/mLOMYCWaDYU
License: The text of "Kniterate is a 3D Printer for Clothes" by All3DP is licensed under a Creative Commons Attribution 4.0 International License.
Subscribe to updates from All3DP
You are subscribed to updates from All3DP
Subscribe
You can't subscribe to updates from All3DP. Learn more…