To boldly go where no backer has gone before: 3D pen manufacturer 3Doodler just launched a Star Trek-based Kickstarter campaign.
The hugely popular 3Doodler is crowdfunding a Limited Edition Star Trek 3D pen set. Back in 2013, their first campaign was a huge success and was closely followed by a second. As we well know, this really did kickstart their business into becoming the go-to 3D pen source it is today.
With a tagline of "The Final Frontier of Creativity", the Star Trek limited edition has already drawn in 97 backers, raising $13,482 of $1,701 goal. The company explains on their Kickstarter page:
"With two successfully funded campaigns under our belt, we wanted to return our gratitude and celebrate Kickstarter Gold with these exclusive Star Trek Crew Edition pens that we've been excited to create with the permission of CBS Consumer Products."
Get Your Own Collectible Star Trek Pens
Kickstarter invited their most successful crowdfunding campaigns to rethink their initial ideas. To do this, they have launched a marketing campaign called Kickstarter Gold. They are bringing back over 65 previously successful creators. In the 3D printing cosmos, only one campaign is back, and this is 3Doodler.
So what's new in this 3Doodler Star Trek edition? First of all, you'll get the regular 3Doodler Create pen (review here). You can choose from six limited edition collectible Star Trek motives, which have Star Trek logo and the original shirt colors of The Original Series and The Next Generation. There are three pens in each series. They include a Command Division pen in yellow, the Operations Division pen in red and the Sciences Division pen in blue.
Also, you'll get a pack of 3d pen filament and several Star Trek-themed stencils. You can pledge until July 10th.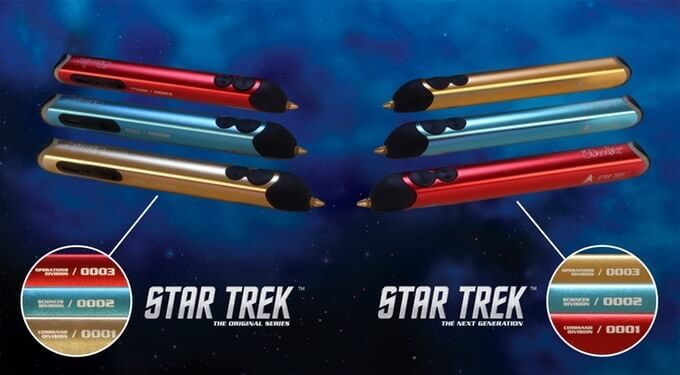 However, if you already have a 3Doodler and don't fancy spending another $99, you can instead simply buy the project kit. This is a set of Star Trek stencils and projects as well as three Star Trek-themed plastic packs.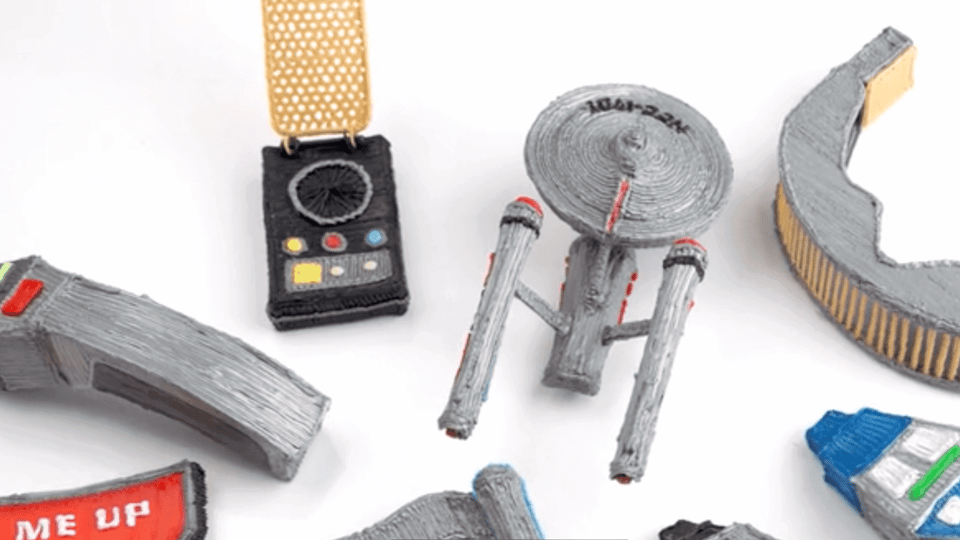 The kit offers you a chance to make a variety of items taken from the series. Whether you want to create Vulcan ears, a Klingon forehead, or your very own Enterprise, 3Doodler has you covered.
Want to find out about the other projects which have been brought back? You can visit the dedicated Kickstarter page here for more information.
Source: Kickstarter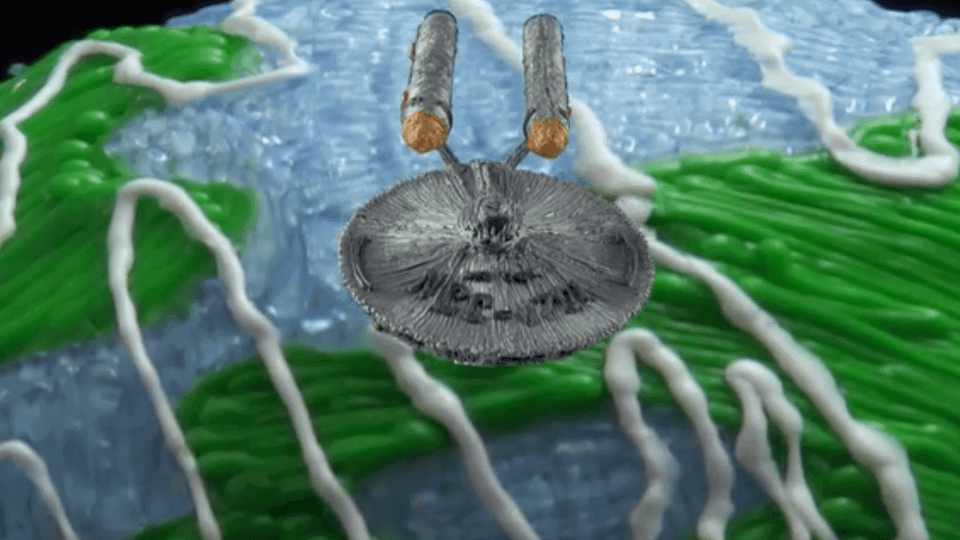 License: The text of "3Doodler is Back on Kickstarter with a Star Trek-Themed 3D Pen" by All3DP is licensed under a Creative Commons Attribution 4.0 International License.
Stay informed with notifications from All3DP.
You get a notification when a new article is published.