Jay Leno's Garage takes a spin in the world's first 3D printed environmentally friendly supercar: the Divergent Blade.
If you're interested in cars, you likely know all about Jay Leno's Garage. If not, this is an Emmy-winning TV show in which the former late night talk show host and comedian reviews and tinkers with unique automobile designs.
Recently, Leno took a joyride in the Divergent Blade, the "world's first 3D printed supercar". Developed by the California company Divergent 3D, this environmentally friendly vehicle has already been around for quite some time.
Although it was released at the Pebble Beach Concours in California back in 2015, it's still causing a stir around the automotive industry. The car has a 720-horsepower Mitsubishi Evo engine and has a top speed of around 320 km/h (200 mph).
However, the most exciting aspect of this car is its state-of-the-art design. With just a small team, Divergent3D uses computer technology to design the car, running it across various physics models to ensure that it passes safety certification. After that, the company finally used metal 3D printing to manufacture the car.
Divergent3D uses 3D printing to develop the skeleton of the car, essentially creating "the bone structure of a mammal", CEO Kevin Czinger explained on the season three premiere of Jay Leno's Garage. When finished, the entire car weighs just 629 kilograms (1,388 pounds).
Divergent3D Using 3D Printing to Develop Environmentally Friendly Cars
By using additive manufacturing technology, Divergent3D can design cars that are more fuel efficient, safer, and offer higher performance capabilities. They can also ensure that material waste is kept to a minimum during the manufacturing process.
The company also boasts the world's first 3D printing automotive manufacturing platform. Although there are many car manufacturers focused on going green, the traditional production process remains far from environmentally friendly.
Czinger states that creating this type of environmentally conscious business model is a main priority for Divergent3D. The company is also developing a disruptive new approach to auto manufacturing that incorporates 3D printed joints, which the team calls NODE. This process involves the use of carbon fiber structural materials that can produce an industrial-grade chassis that can be assembled in a matter of minutes.
Divergent3D is certainly among the most innovative 3D printing companies aiming to revolutionize the automotive industry. Check out some of the others on All3DP's list of the 16 coolest 3D printed car designs.
Source: motor1.com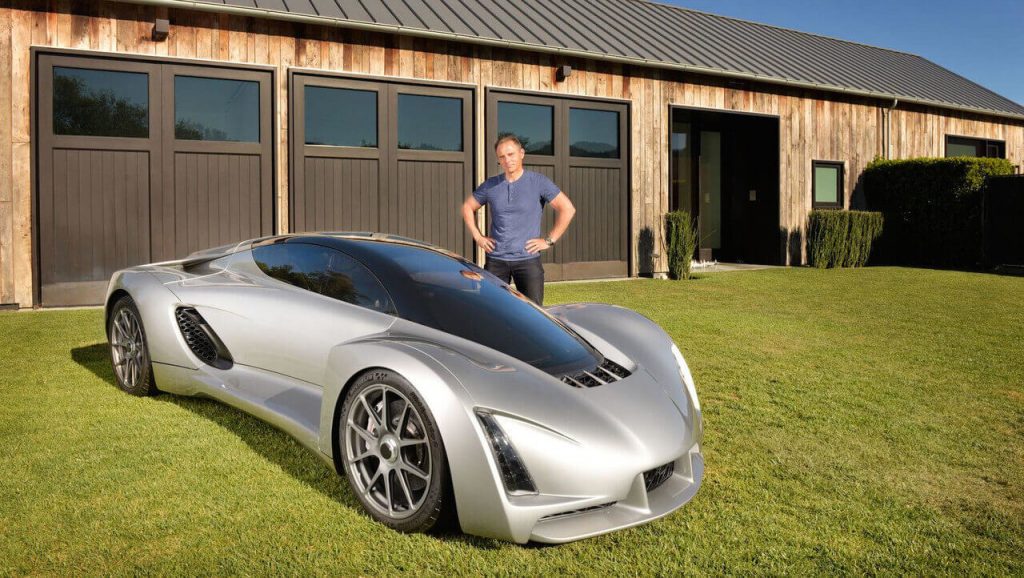 License: The text of "Jay Leno Takes Joyride in Divergent3D's "3D Printed Supercar"" by All3DP is licensed under a Creative Commons Attribution 4.0 International License.
Subscribe to updates from All3DP
You are subscribed to updates from All3DP
Subscribe
You can't subscribe to updates from All3DP. Learn more…