Twinkind is a leading player in the 3D selfie market. We interview CEO Timo Schaedel about their Venurate crowdseeding appeal.
Instead of giving family members a photograph of the kids or pets for Christmas, how about miniature photorealistic three-dimensional models? Or, how about getting a model of yourself as a Samurai warrior, frozen in motion? You could even wow your wedding guests with lifelike figurines of you and your spouse-to-be as wedding cake toppers?
There is a current surge of interest in '3D selfies', otherwise known as '3D portraits' or 'photofigurines' but is this just a passing fad? In Berlin, ALL3DP spoke to Twinkind's CEO Timo Schaedel.
Twinkind is one of the leading companies providing this service. It started in June 2013 in Hamburg. They moved to Berlin in autumn of the same year in order to be able to present 3D selfies in the vibrant and innovative scene of Germany's capital Berlin and also to reach international customers.Here, we find out about their latest news including a new technology allowing figurines to be made from a split-second image, a partnership programme, and their Venurate crowdseeding appeal which raised €100,000 in its first week.
Q: Could you explain a little about how Twinkind sees the future of 3D portraits?
3D portraits are preserving your memory plus they are a little bit of the future right in your hands. It is much more about an emotional layer than about the fascination of technology behind the product. We strongly believe 3D figurines are here to stay and the incredible demand for Twinkind is proof for the bright future of this new medium.
Worldwide billions of photos are taken, to capture special moments like weddings or family festivities or just to share a funny selfie with friends online. At the same time, 3D technology gradually revolutionizes one industry after the other. Photography has entered 3D printing. It seems as if people are fascinated by new ways of keeping certain memories in a more physical, permanent form, not alone because of the ephemerality of the digital age.
Q: Can you tell me about your new mobile scanning booth, the Specular?
Specular is going to be the world's first photogrammetry scanning booth with custom-developed technology. Based on a unique and custom developed CMOS array camera, with up to 768 sensors in one system, it mainly focuses on three integral goals:
A way better scan result than the one we can achieve with DSLR cameras. We aim at a post production free process that brings us to an automated end result. Mobility and volume production capabilities are other really important aspects of our concept.
The possibility for 3D scanning within a split of a second is the main reason why photogrammetry is our technical choice. Fortunately we receive an amazing amount of inquiries about the system and the Twinkind partnerships models behind it.
Q: Could you tell me a bit about your partnership program? How many partnerships have been arranged to date? Can you give any examples?
With the development of Specular we have created many different opportunities for cooperation: for example we offer the possibility to open your own Twinkind shop in a franchise system. At the same time we also enable existing shops to operate under their own brand using our technology and production know-how. Being mobile the scanner can be rented or purchased in a variety of scenarios.
There are many potential partners – at the moment we have about 1800 partnership inquiries from all over the globe. We are planning about 100 national and international locations until 2018. Right now we are about to open our new shop in the city center of Hamburg, in the Galleria / Große Bleichen. We really look forward to be back in Hamburg!
Q: What are your hopes and expectations from your new crowdseeding appeal with Venturate?
Twinkind friends and happy customers have helped us from the beginning to make Twinkind what it has become today. Through crowdfunding now they have the opportunity to accompany our growth and the development of 3D photo. The crowd investments are an additional component of a financing round of ours. We found the opportunity very appealing to win a new and additional community into our close network.
In the future we want Twinkind to be a global brand, associated with the qualitative most advanced and authentic photo figurines by customers worldwide.
We are very happy to work with Venturate in our crowdfunding campaign. We were thrilled by the result after only one week. It is an exciting experience to launch a crowd campaign and we are happy that we are doing it. More information can be found here: www.venturate.com/ventures/twinkind.
Q: Will the price of your models come down in the future?
Certainly yes. Our new scanner will significantly reduce post-production time and therefore allow a more cost effective production with a growing quality level at the same time. We aim to be able to offer the product to a very wide audience in the future.
Q: Is there scope for Twinkind to diversify into other things than portraits? Are you supplying High-Resolution 3D body scans for the VFX industry?
Twinkind hast made the concept of the photo-based 3D selfie popular all over the globe, since we were lucky enough to receive such a broad media attention. We have started our adventure with being visionary and very imaginative from the beginning on. I´d like to say it is in our nature trying to think one step ahead.
There are in fact many concepts that we are working on. We believe that 3D scanning for the masses will be the entrance into many new fields. VFX scans are only a little part of what will be possible in the future…
We are all taking pictures everyday. One click, the phones are in our pockets. At Twinkind we believe the 3rd dimension will be added everywhere, also in photography.
Q: Can you give some examples of particularly imaginative portraits?
The audience we have seen is so broad that it can' be put into categories.
So far we have produced quite a few funny or interesting figurines. We have recently modified some scans for a fashion label and replaced whole body parts for elephant ears and so on. We also produced Samurai figurines in warrior style. From action heroes or kung fu fighters to Oscars style gala dress, the spectrum is huge.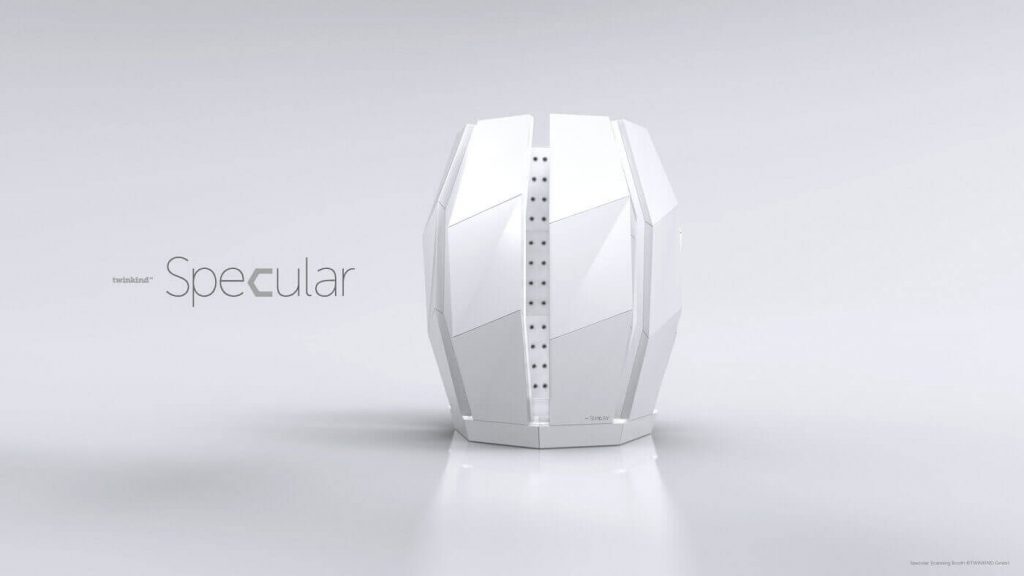 License: The text of "Interview with Twinkind: "3D figurines are here to stay"" by All3DP is licensed under a Creative Commons Attribution 4.0 International License.
Subscribe to updates from All3DP
You are subscribed to updates from All3DP
Subscribe
You can't subscribe to updates from All3DP. Learn more…