Metamason has created a customized 3D printed face mask for sleep apnea sufferers that's actually comfortable enough to wear.
If you've ever shared a sleeping space with someone who has sleep apnea, you know how disruptive snoring can be. Metamason from California is creating face masks to help patients with sleep apnea breathe better. So everyone can sleep.
Did you realize that sleep apnea affects an estimated 22 million Americans? The most common type is 'obstructive sleep apnea,' or OSA. This happens when someone's airway gets blocked due to a soft tissue collapse in their throat while they sleep.
To improve breathing at night, doctors often recommend a continuous positive airway pressure (CPAP) machine. This ensures a constant flow of breath that keeps the airways from collapsing or getting blocked.
That sounds great, but these masks often don't fit well and are uncomfortable. Just ask the 50% of Americans that abandon their CPAP therapy due to unsuitably fitting masks that are too uncomfortable to wear.
However, a new 3D printed face mask promises a customized, better solution. Created by LA-based healthcare design company Metamason, 'Miia' is a 3D printed precision fit respiratory mask for people with sleep apnea.
https://www.youtube.com/watch?v=fbAngWQRMF8
How does 3D Printing Create a Better Mask?
Each nasal interface of the mask is crafted using a 3D scan of the patient's face to create an improved fit for each individual. According to the Metamason website:
"Our software creates a unique patient nasal air seal, which allows our mask to fit naturally on the face. The precise fit is also more forgiving to movement during the night, maintaining a secure seal."
Because each mask is 3D modeled for each patient, it fits perfectly. This results in fewer adjustments, much more comfort, and an all-around better CPAP system.
For Metamason, ultimately, it's all about improving quality of life for sleep apnea sufferers.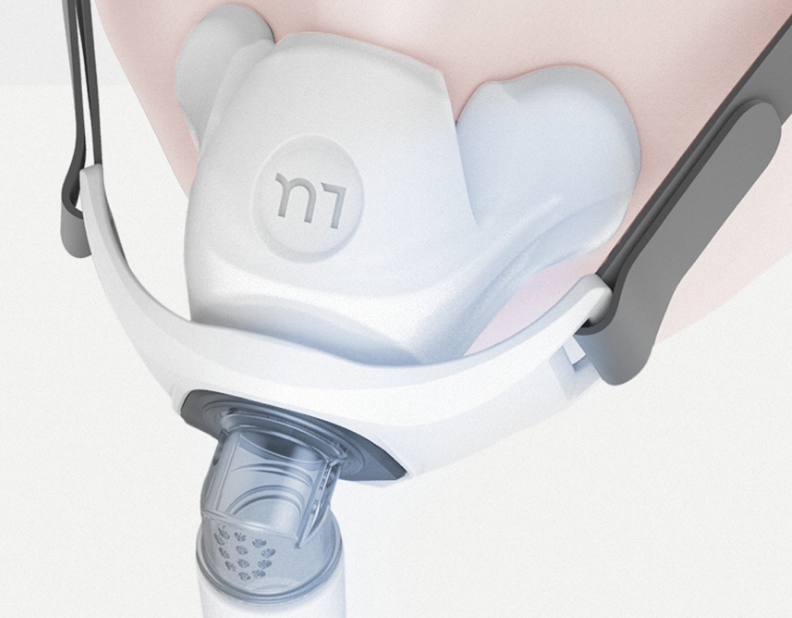 Where is this 3D Printed Face Mask Available?
For anyone interested, you don't even have to travel all the way to Metamason's base in Los Angeles, California. You can get a Maiia customized 3D printed face mask from your doctor, who can simply use a tablet and Metamason's app to 3D scan your face in under 2 minutes.
Just send in your scan with your application and they will 3D print a mold of your face, followed by a finished face mask made of medical-grade silicone.
Once inspected for completion, they'll send the breathing mask back to your doctor who will help you fit it the first time.
Metamason has recently been named a CES 2018 Innovation Awards Honoree for the product. Entries are typically assessed for their engineering, aesthetic and design potentials.
Although the product is still seeking FDA approval, it can be seen at the CES 2018 January 2018.
License: The text of "Innovative 3D Printed Face Mask Gives Sleep Apnea Sufferers Breathing Relief" by All3DP is licensed under a Creative Commons Attribution 4.0 International License.
Subscribe to updates from All3DP
You are subscribed to updates from All3DP
Subscribe
You can't subscribe to updates from All3DP. Learn more…