The partnership between IKEA and UNYQ addresses the need for ergonomic and customizable chairs for gamers by using the power of 3D printing technologies.
UNYQ , a start-up which focuses on 3D printing to create customized designs including 3D printed technology such as wearables, has partnered with furniture giant IKEA. Together, the companies are planning to launch customized seats for gamers. They've now launched their first prototype at the IKEA Democratic Design Days in Älmhult, Sweden.
Area Academy, the eSports company, will also be part of the deal. Given that many gamers spend considerable time in front of their screens, a comfortable chair is a must for most. However, the style of the chair has often gone overlooked. Now, Ikea, UNYQ, and Area Academy have set out to develop a customized 3D printed prototype of a chair that is ergonomic and adjustable.
Marcus Engman, head of design for IKEA Range & Supply said:
"By teaming up with UNYQ, IKEA wishes to learn how you could utilize photometric and 3D-scanning in combination with 3D-printing to make it possible to personalize products for better ergonomics and a more individualized appearance. Area Academy has the expert knowledge in what it takes in terms of equipment to make a truly great gamer, and to have a greater gaming experience."
Engman added that Ikea was interested in combining technologies with home furniture designs to improve functionality.
Meeting ergonomic standards for gamers
Meanwhile, Area Academy is well known to regularly collaborate with schools on eSports educational projects. It has previously run camps for eSports people and offers advice on the best furnishings for gamers.
UNYQ has partnered with Area Academy to ensure that ergonomic and mobility standards are met. In addition, the companies have focused on improving the design of the chair.
"When considering how to enhance your performance within gaming people usually think about the software of the device you use and not the functionality in your space. But ergonomics are actually an equally important factor in becoming a better gamer," added Area Academy founder Tommy Ingemarsson.
Indeed, furniture designed for a players body is likely the beginning of the future of ergonomic furnishings.
UNYQ's CEO Eythor Bender added that personalized designs were at the heart of what the company does.
"Affordability, choice, and accessibility have always been at the forefront for us when developing UNYQ to what it is today. To be able to work together with IKEA, a company that has democratized the world of interior design and truly brought together the concepts of design and affordability is very special for us – it is a mission that we share," he added.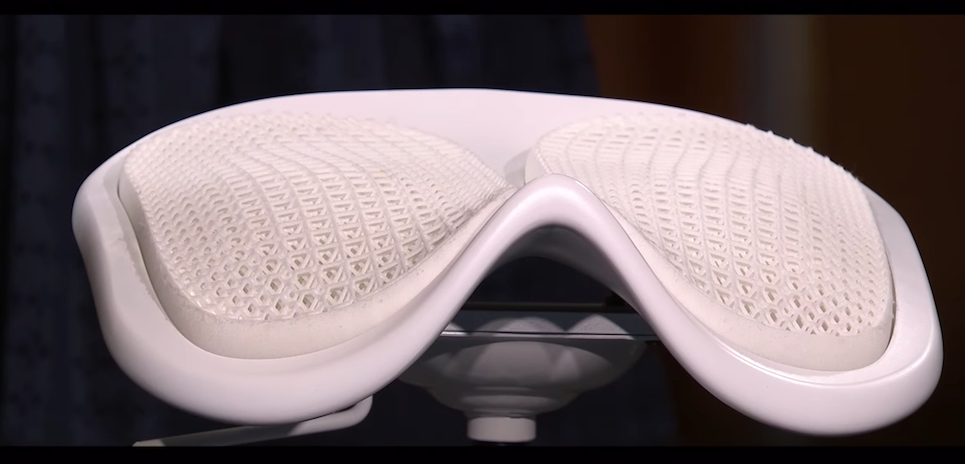 3D printed chair by UNYQ. (Image: UNYQ)
Source: UNYQ, 3Dprint.com
License: The text of "IKEA Lets You Play in 3D Printed Gaming Chairs" by All3DP is licensed under a Creative Commons Attribution 4.0 International License.
Subscribe to updates from All3DP
You are subscribed to updates from All3DP
Subscribe
You can't subscribe to updates from All3DP. Learn more…