Home 3D printers profited a lot from Open Source. Right now, iC3D and Aleph Objects are going the extra mile by also open sourcing 3D printer filament.
Without Arduino and Reprap, 3D printing wouldn't be the same. The desktop 3D printing industry exists thanks to these Open Source Hardware projects. Also, Open Source 3D printers are among the leaders of the desktop 3D printer market.
But until today, all 3D printer filament remained restricted by proprietary or secret processes. Fortunately, this has just changed.
Aleph Objects, Inc., known for the LulzBot 3D Printers, and IC3D Industries, a producer of premium 3D print materials, announced the availability of the world's first-ever Certified Open Source Hardware 3D Printing Filament. This may lead to certification of 3D printed parts, since the materials and processes by which they are produced are becoming entirely transparent.
So will you be able to make your own 3D printing filament in your home anytime soon? We don't think so. If you dive deeper in the published Whitepaper, you'll find it takes industrial machines and complicated processes to make some quality filament. As pictured below, you need pellets, an extruder, a water bath, a laser, a puller and a winder station.
But if you're planning to do your own filament business, this is a very valuable source of information. But even if you don't plan to do your own, it's worth taking a look at it. Everything in the document is open sourced, all the specifications, processes, temperatures and procedures are described in detail.
We All Can Benefit From Open Source 3D Printer Filament
IC3D, founded in 2012 as a RepRap 3D printer manufacturer, now operates a large format 3D printing service bureau alongside their filament production business.
Its founder and CEO Michael Cao thinks that "proprietary materials should not be an impediment to advancing the use of 3D printed objects for certified parts and other industrial applications. IC3D is committed to open source 3D printing consumables. LulzBot and Aleph Objects' focus on open source has been an inspiration to IC3D and we're pleased that they will be reselling IC3D consumables."
So how do Aleph Object's Lulzbot 3D printers fit into this? Their printers are not only OSHWA-certified as Open Source Hardware, but also are the only 3D printers with Respects Your Freedom certification from the Free Software Foundation. For the first time in history, when printing IC3D filament with LulzBot 3D printers, it will be possible to have a 100% Free/Libre/Open Source tool chain for additive manufacturing, from software to hardware to end product.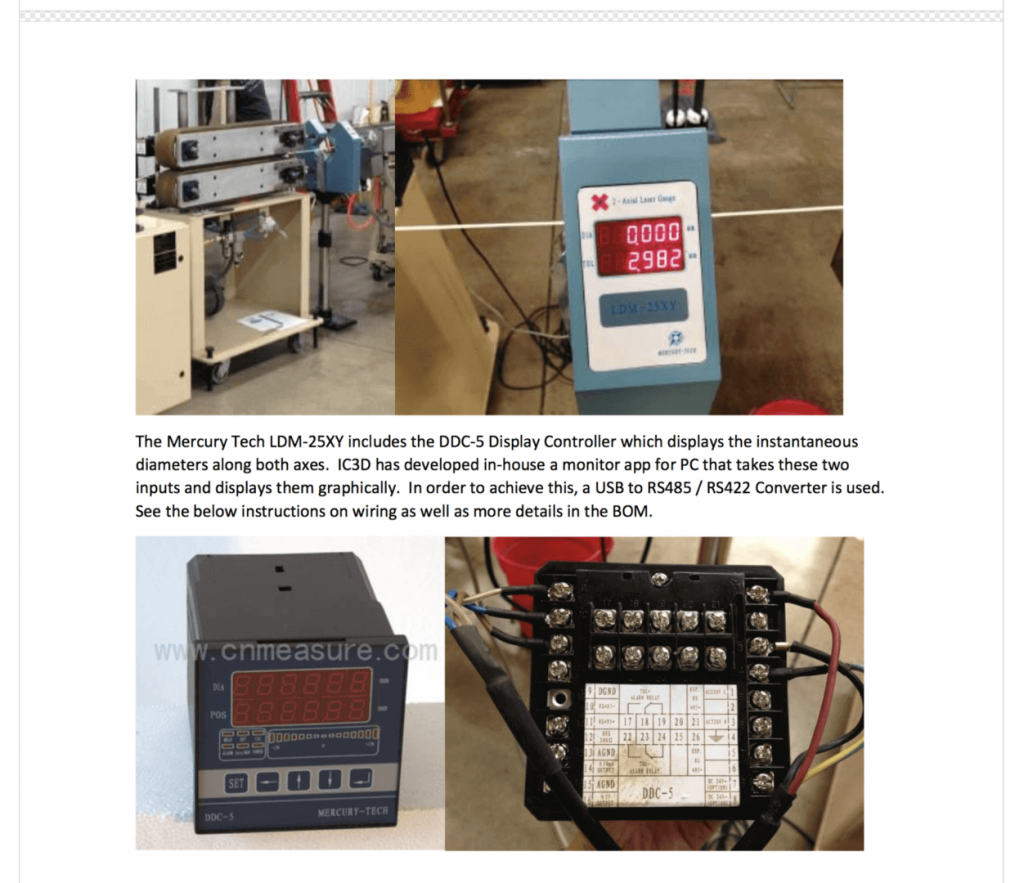 License: The text of "iC3D and Aleph Objects Start Driving Open Source 3D Printer Filament" by All3DP is licensed under a Creative Commons Attribution 4.0 International License.
Subscribe to updates from All3DP
You are subscribed to updates from All3DP
Subscribe
You can't subscribe to updates from All3DP. Learn more…