If you're into 3D printing, Anouk Wipprecht needs no introduction. The Dutch designer, engineer, educator and public speaker works in the field of "Fashion tech". Her expertise offers a rare mixture of fashion design combined with engineering, science and interaction/user experience design.
The outcome is nothing less but impressive, as you currently can see for yourself in Enschede, Netherlands. Her solo exhibition "Robotic Couture" shows the main body of her work so far. It is open until November 3rd, 2017 at Tetem and definitely worth a look.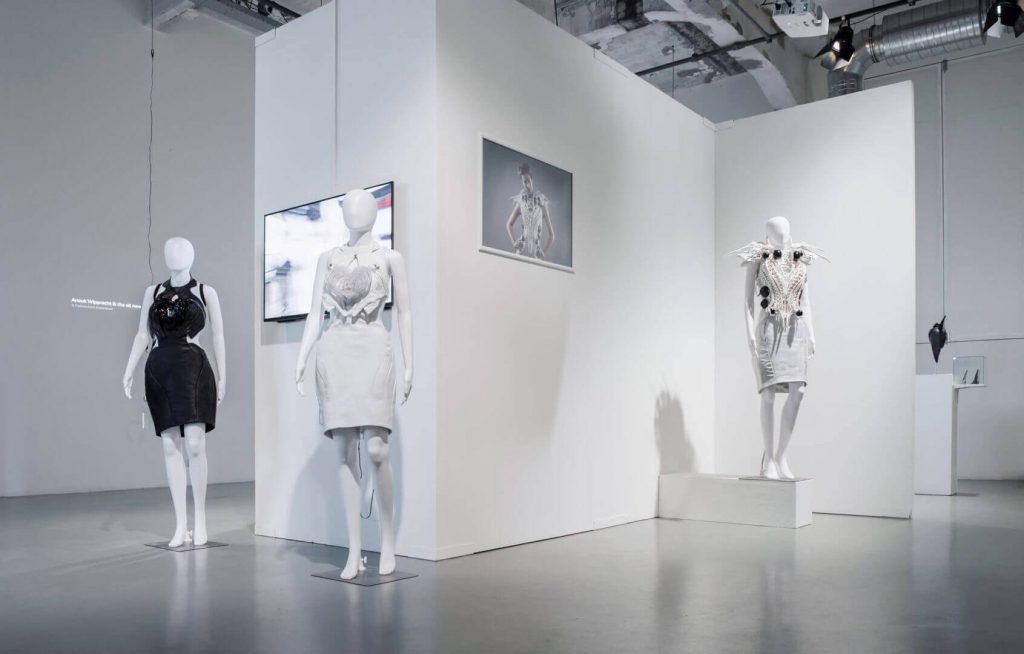 We met Anouk Wipprecht at Make Munich 2017. After giving a talk on stage about Fashiontech, she was giving a DIY workshop for kids, soldering and assembling blinking cat's ears. Here's what she had to say:
At Make Munich, you gave an electronics DIY workshop for kids. In your opinion, what should be taught in schools?
I met a teacher recently that teaches his whole class exclusively with Instructables. Basically, he pulled one up, ordered materials and then – together with the class – started building the project. Not as a pre-packaged thing – but really going through the whole adventure with the kids. He was making learning it very playful. Through the entire process, from researching how & what – mistake included. I think this was fascinating. Planning both as an adventure and an experiment. I really believe teachers should be curators of knowledge, not dictators.
How did you get into the field of electronics, design, and fashion?
I started my studies of Fashion Design when I was 14, but soon I got bored. My fabrics and designs were analog; they weren't doing anything. That changed when I got interested in robots. They had an (electronic) heartbeat and brain: a micro-controller. I liked fashion since people can express themselves through it. By creating electronic garments, my designs were able to communicate non-verbally. So the circle was made whole.
Is the Future Tech you design about the aesthetic, the experience for the people wearing your dresses, or the augmentation features?
It's everything: a symbiosis between design, technology, and interaction. I always say: technology came into our lives to help us, but it's now a compass for stress. I saw the potential for fashion as an interface: an interface (fashion) that can listen to our bodies and act on our behalf.
Which inventions in wearable tech make you excited?
Electronic textiles. I think this should be way more pushed and explored.
You have done collaborations with Autodesk, Intel, Shapeways, Audi, Materialise, Somfy. Most of them are one-of-a-kind dresses or wearables. They are probably pretty expensive; but do you have plans to expand your creations to a prêt-à-porter collection?
I see my designs (37 pieces at the moment) as case-studies; on how a certain piece of technology on the body can communicate in a different way with either the body, the surroundings, or both. How can our electronic garments socialize, play games, act on body signals, or defend the wearer? I work as a bit of a researcher in this way; I have a broad knowledge of how things would work in practice and am researcher and adviser by physically building these designs and testing them out. For companies, I am often a developer or beta-tester. This is work that is behind the curtains and you will not really see. The designs I build partially from my own interest are the ones that you can see in the world.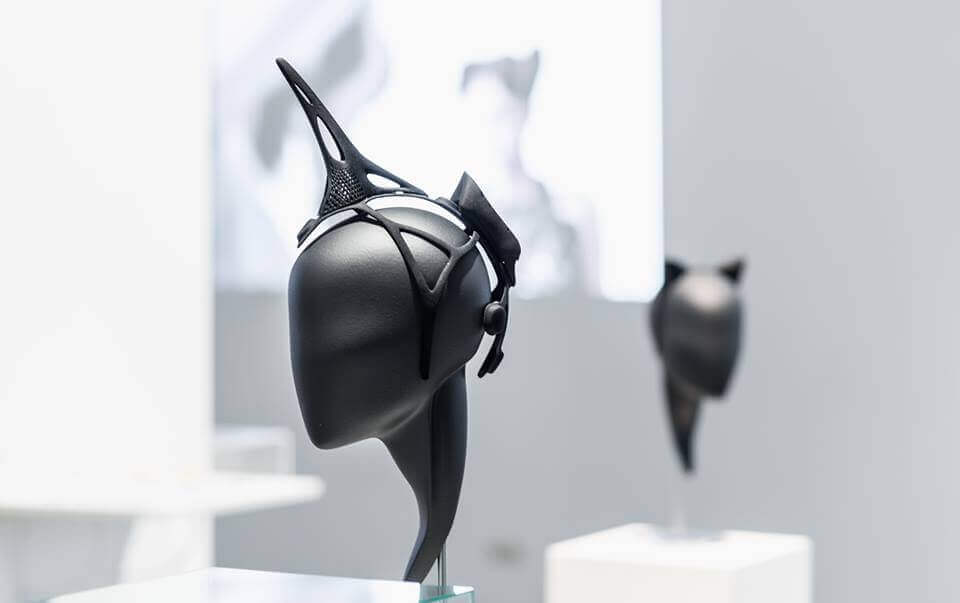 3D printed stuff and Arduino boards aren't exactly comfy to wear. So what will have to change to make Fashion Tech appealing to a mass market? And: are you personally interested in that?
There are a lot of possibilities of knitted circuits, washable electronics, conductive thread, all of this is already available, since the 80's or even earlier actually. It's easy to integrate. One thing that I am working with is 3D print: since my aesthetic has a certain architectural style to it. But for fashion designers working with 3D printers, I always say 'we still having to work with plastics and rubbers on the body' – nothing washable, nothing breathable. This would be great. To be able to produce aesthetically interesting design, while still being soft and cleanable.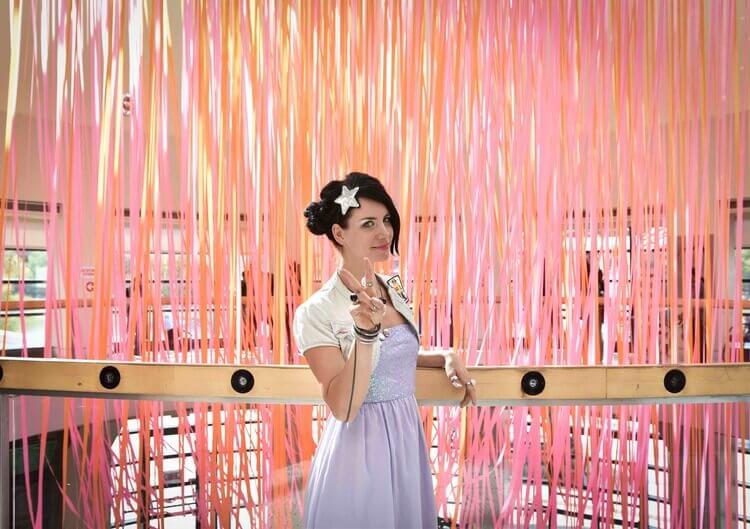 License: The text of ""I Believe Teachers Should be Curators of Knowledge, not Dictators"" by All3DP is licensed under a Creative Commons Attribution 4.0 International License.
Subscribe to updates from All3DP
You are subscribed to updates from All3DP
Subscribe
You can't subscribe to updates from All3DP. Learn more…