Swiss designer Christoph Laimer has been named Pinshape's Designer of the Month for his 3D printed watch with tourbillon.
Christoph Laimer is a Swiss software designer turned 3D printing enthusiast. He designs mechanical pieces including printable watches. His latest 3D printed watch includes a Tourbillon. Because of his unique design, he won Pinshape's Designer of the Month.
Although Laimer points out:
"I don't actually have a background in watchmaking. Yes, I know I'm Swiss, and some people believe that Swiss children have that knowledge from birth. I instead learned about the function of a mechanical watch by studying various online articles. I then started to think about how it could be adapted for a mechanical and 3D printable design."
What makes Laimer's designs special is the high level of customization. He found that 3D printing is the best way to offer this. By using the technology, anyone can change and personalize their watch. Everything from the mechanics to engravings can be customized.
Laimer explains the process behind his watch over on the Pinshape blog, complete with tourbillon. Careful: It's an advanced 3D printing project, but if you're an experienced maker, you can handle the printing and the assembly. You can also watch this in-depth explanation of how it was made in his YouTube video below:
Building a Tourbillon Watch Using 3D Printing
Tourbillon watches are famous for being extremely precise and pricey, perhaps because, by hand, they are one of the hardest movements to make. Even so, the mechanism is very popular in Swiss luxury design watches.
However, Laimer created a mechanical watch with tourbillon driven by a 3D printed mainspring. This mainspring can keep the barrel running for around half an hour. Depending on print settings, his accuracy is a one-second deviation in one minute.
Laimer developed this project to show how rapidly 3D printing is developing. He adds: "However it's still a very advanced project, because printing inaccuracies need to be trimmed manually with some watchmaker skills, or the watch won't tick."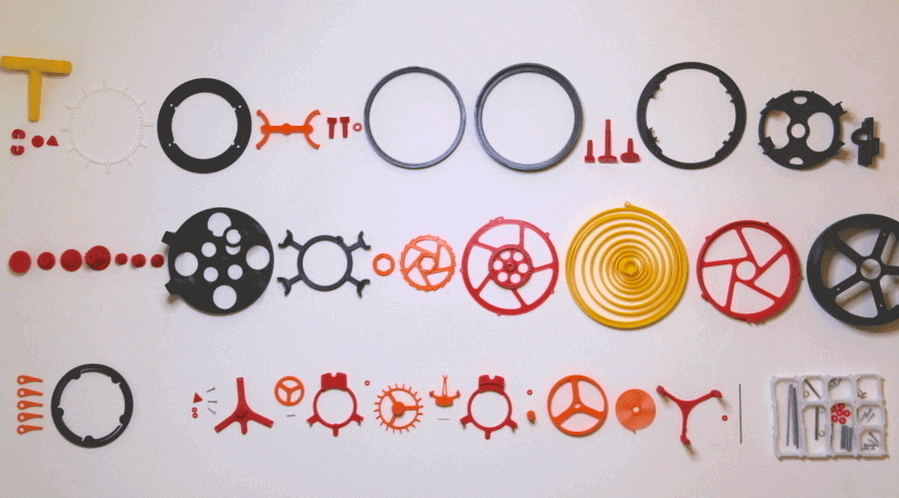 Using Autodesk's Fusion 360, Laimer was able to iterate back and forth between his designs to make sure the final result was perfect.
He then needed to print the escape wheel and pinion of the Tourbillon in a larger size than normal. This took a lot of iteration and problem-solving.
However, he explains: "After having solved the gear ratio, the rest of the movement was relatively straightforward engineering work, though I totally underestimated the effort required to create a satisfying design."
His final design has open and visible mechanics making sure the mini Tourbillon isn't lost in the clock face.
Interested in finding out more about Laimer's project? Head over to the Pinshape blog for an in-depth description of the mechanics behind the watch or download the design for free from Laimer's Pinshape page. You can also visit his YouTube channel where he explains some of his other 3D printed projects.
Source: Pinshape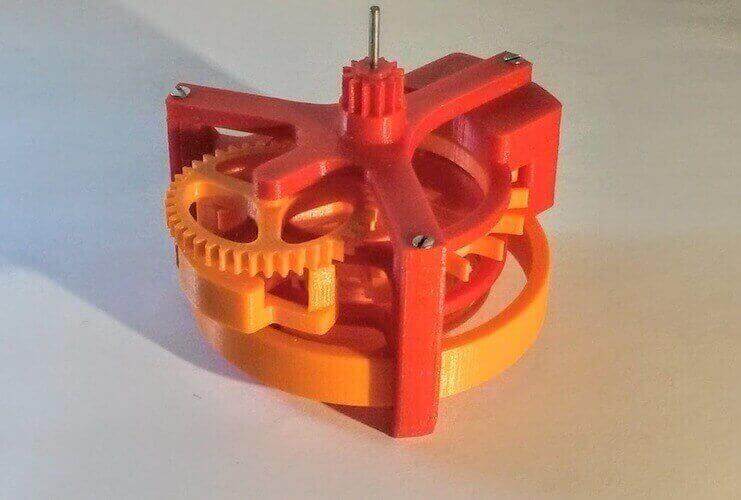 License: The text of "3D Printed Clock with Tourbillon Wins Pinshape's Designer of the Month" by All3DP is licensed under a Creative Commons Attribution 4.0 International License.
Subscribe to updates from All3DP
You are subscribed to updates from All3DP
Subscribe
You can't subscribe to updates from All3DP. Learn more…