At this year's CEATEC event in Japan, Honda showed off a fully customized, 3D printed electric car with a special purpose.
Cookies need to be delivered in style and at this year's CEATEC, Honda is showing off the perfect customized option. CEATEC is Japan's largest consumer electronics show and this year, Honda is the largest car company as of yet to get involved with 3D printing.
The car on display is an example of Honda's Micro Commuter electric cars. The concept car was initially designed for the Toshimaya cookie company in Japan. The cookie company is known for their bird-shaped butter cookies, which designers took into account.
In order to give the car a creative flair, Honda worked with Japanese firm, Kabuku. The Japanese design company included 3D printed cookie cutter inspired birds onto the body of the car.
Other than the birds, this car is also special because of its largely 3D printed body. Most of the panels on the car were made using a Stratasys printer. It was a process which took one month of constant 3D printing to achieve.
What's Special about Honda's 3D Printed Car?
Without 3D printing, this process of incorporating birds across the hatchback of the car would have been very difficult to complete. As well as a cookie cutter inspired design, the car also has slide-out trays and place for boxes of goodies to be held down.
It seems this isn't all Honda has up their sleeves either. The car is just one example of many conceptual ways that the Micro Commuter could be used.
The Micro Commuter itself has three batteries. One is built into the floor of the car, and a two more packs slot in next to the driver. This means the car only has a range of up to 50 miles (80km).
There is also only one seat in the car, meaning you can't give any cookie monsters a lift home. Honda says the cookie car will begin making the rounds in spring.
Potential other customized models which could follow include a roasting company with a removable coffee cart. A particularly imaginative design is a fish delivery company whose car will be shaped to look like a fish.
The CEATEC Japan 2016 event ends today and began on 4 October at the Makuhari Messe in the Chiba Prefecture.
Source: Engadget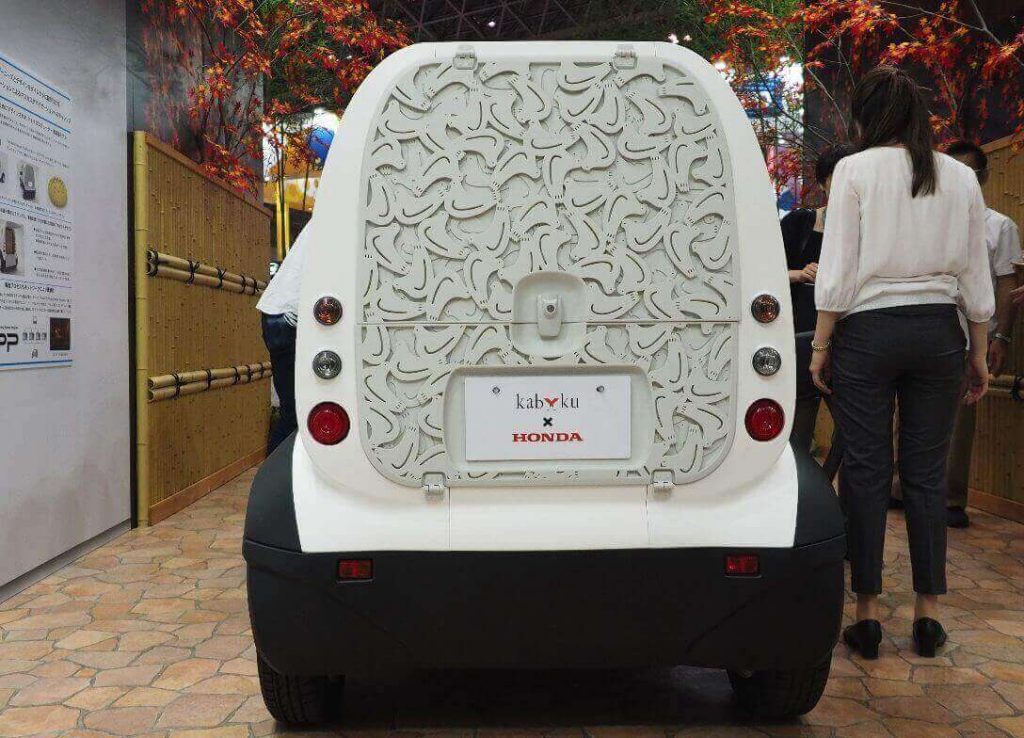 License: The text of "Honda's Custom Cookie Car has a 3D Printed Body" by All3DP is licensed under a Creative Commons Attribution 4.0 International License.
Subscribe to updates from All3DP
You are subscribed to updates from All3DP
Subscribe
You can't subscribe to updates from All3DP. Learn more…