Planning to dabble in hand-held 3D printing? The Guided Hand robotic arm will provide the training wheels you need.

A new robot arm can help you create more precise designs than a simple hand-held 3D printer pen by controlling exactly where the pen can move, meaning much better results for you.
It's called the Guided Hand system, and it works like a regular 3D printer by working from a 3D model, but it creates your print by guiding the motion of the printing pen and limiting where it can move.
Essentially, the robotic arm pushes and pulls the 3D printer pen in your hand and produces a sensation similar to touching a real object, so you are able to virtually trace your design.
You're still able to add your own artistic touches in this way, but freehand attempts at 3D printing are kept within the realms of legibility…!

How does the Guided Hand system work?
In order to work and create a print which you're happy with, the arm moves freely while the pen is placed in the area which requires a build up of extruded plastic.
The area where you can move the pen is then physically limited, and if it attempts to move outside of the predefined source model, motors in the robot's arm provide force feedback and stop it.
Yeliz Karadayi, the creator of this project, explains;
Guided Hand provides the user with plenty of potential to learn new crafty ways to print, but it is not absolutely necessary to print within the confines of a model or to print all of the model shown in the digital space, or to even have a model at all. By allowing some tolerance and freedom within the constraints, and because the user is stronger than the bounding forces and can break away from them, the user is thus able to make changes to a model in real time as it is being printed.
Of course, as the majority of this print is still being created by a human, the results will never be comparable to the precision of a regular 3D printer — but surely this is the fun of it.
For any artists out there are looking for a new way to experiment, the Guided Hand can be seen as a sort of virtual form of tracing with a recognizable finished piece in 3D!
Are you tempted to try your own hand at this 3D printer? Let us know in the comments!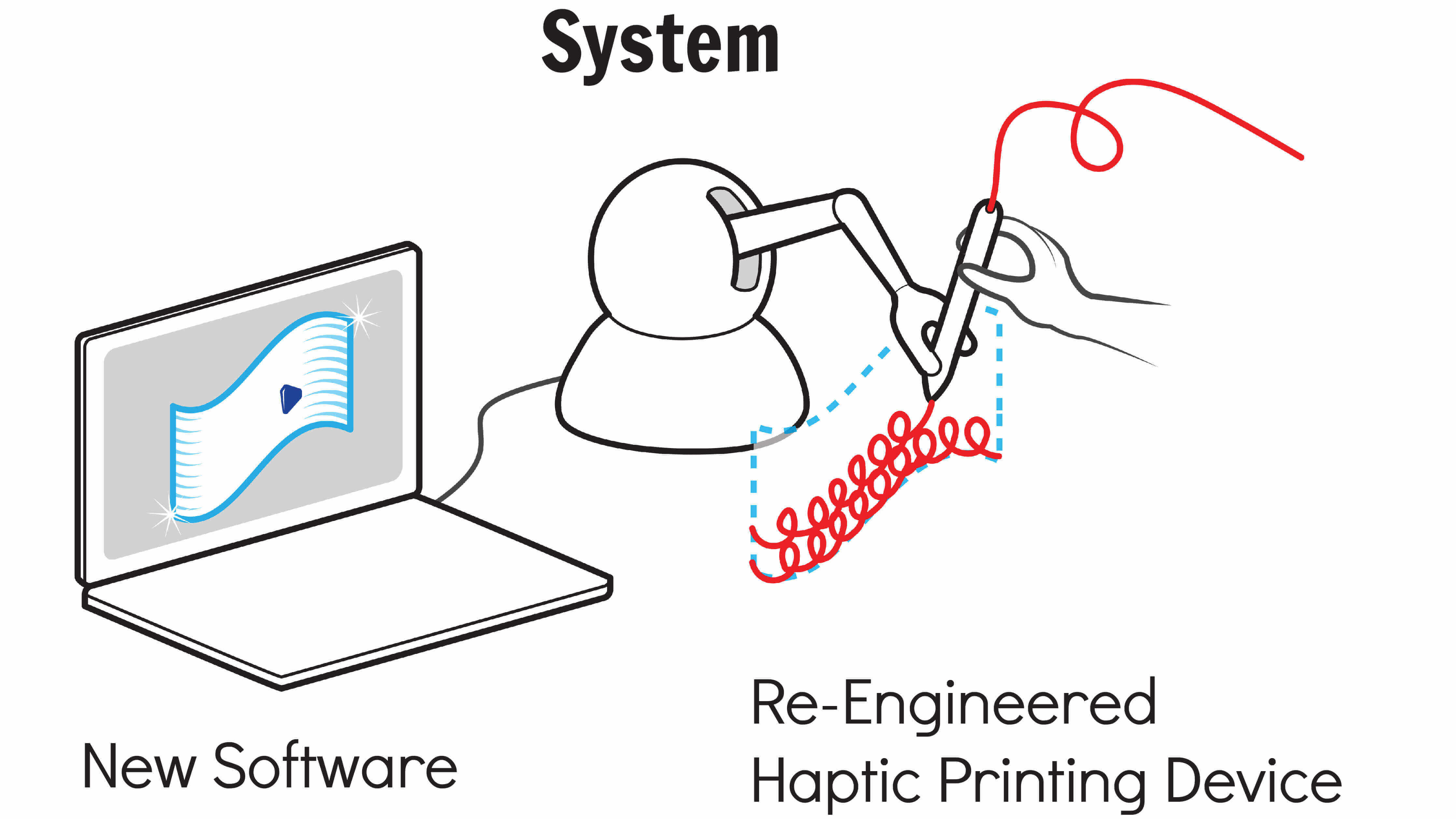 License: The text of "Become a 3D Printing Artist with a Robot Guided Hand" by All3DP is licensed under a Creative Commons Attribution 4.0 International License.
Subscribe to updates from All3DP
You are subscribed to updates from All3DP
Subscribe
You can't subscribe to updates from All3DP. Learn more…