German industrial group, Thyssenkrupp, has announced the launch of a 3D printing center which will produce plastic and metal products.
This Tuesday, a company executive at the German industrial group Thyssenkrupp revealed an exciting development. The news is especially exciting for those who enjoy seeing the expansion of 3D printing within multinational conglomerate companies.
This year, Thyssenkrupp is opening a 3D printing center. The company has invested in 3D printing in the past, but wants to take their use of the technology to the next level.
Thyssenkrupp produces everything from submarines to smaller plastic consumer goods. With the rise of products being made using a 3D printer, the company believes that it is time to expand their horizons.
In addition to metal and plastic products, Thyssenkrupp will also offer supply-chain management services. While their home base is in Germany, they have a huge customer base spanning the globe.
These customers will now be given more custom options and a faster rate of production, thanks to the integration of 3D printing. Additive manufacturing will also help Thyssenkrupp save on material costs and design time. Small batches of a products can be built from start to finish is a quick and cost-effective manner.

Thyssenkrupp Expands into the World of 3D Printing
Thyssenkrupp's reasons for adopting the technology also includes reducing the number of components needed for a part.
During a speech at Hannover Messe, the world's biggest industrial fair, an executive board member of Thyssenkrupp Materials Services division named Hans-Josef Hoss explained further:
"We have decided … to establish our own 3D printing center. We have invested already into the machines," he continues, "We have invested already in the people—they are there. They are already producing… We start from the engineering side and deliver the final product with all aftersales and related services."
Other than Hoss' speech and a few sparse details, there is little else available on the information front. However, we do know that the center will produce both plastic and metal products.
The center will launch in September. However, if you want to keep up with the latest developments, then head over to the Thyssenkrupp website to find out more information.

Source: TCT Magazine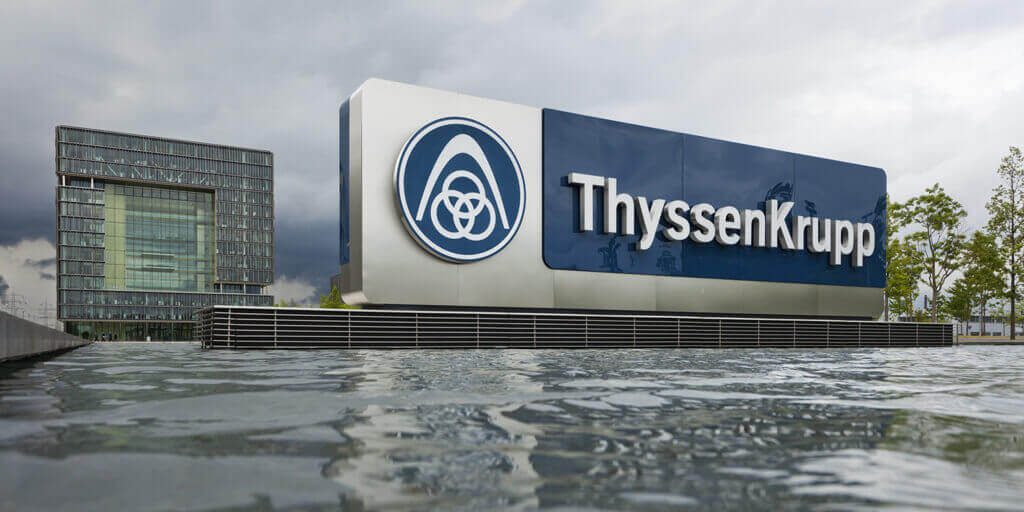 License: The text of "German Industrial Group Thyssenkrupp to Launch 3D Printing Center in September" by All3DP is licensed under a Creative Commons Attribution 4.0 International License.
Subscribe to updates from All3DP
You are subscribed to updates from All3DP
Subscribe
You can't subscribe to updates from All3DP. Learn more…