Denise Schindler, a German Paralympic cyclist, is hoping to use a 3D printed leg prosthesis to race with in Rio de Janeiro Paralympics this September.
The athlete who won a silver medal at the 2012 Games in London is now promoting the use of 3D printing to make sports prosthesis.
Schindler, who lost the lower part of her leg in an accident when she was two, now uses a 3D printed prosthesis herself which she described as being lighter and an advantage when competing.
The benefits of 3D printed prosthesis are not only that they cut out the lengthy process of plaster-casting, but also that they are much cheaper to produce as well as being quicker too. Speaking about her 3D printed prosthesis to Reuters, Schindler said: "It feels different when I cycle due to its quality, but we are also on the right path to reach the right stiffness and aerodynamic."
Recently, Schindler has also drawn important attention to this cause as she demonstrated the project to Barack Obama and German Chancellor Angela Merkel at the Hannover Messe industry fair in Germany.
Schindler said: "I was surprised to see how informed the president was about the issue, he was very positive about it."
How are 3D Printed Prosthesis Made?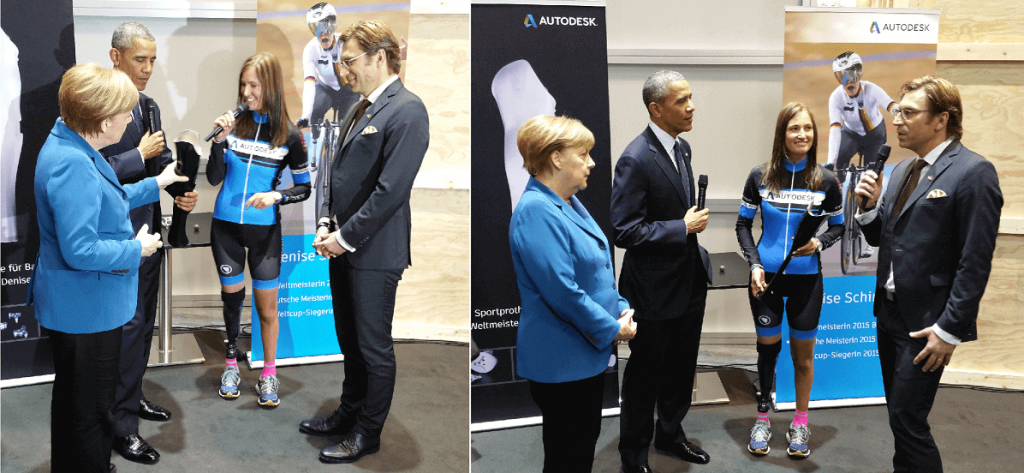 Schindler said: "We are currently testing the 3D printed prosthesis and whether its quality reaches that of the traditional handmade prosthesis."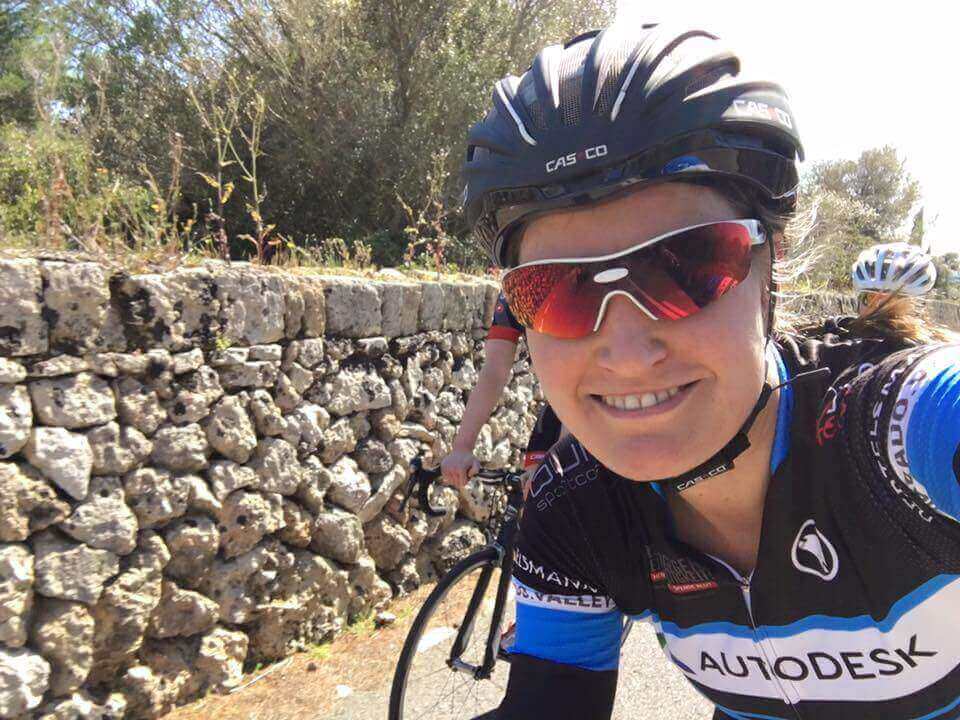 To do this, she is collaborating with Autodesk, who believe the 3D printed prosthesis is a revolutionary step forward.
The manufacturing process starts with the scanning of the stump. Then the prosthesis is then designed from here using Fusion 360 software. Then it's 3D printed on a Stratasys Fortus MC 450 3D printer at Autodesk's Pier 9 manufacturing facility in San Francisco.
Mickey Wakefield, an engineer at Autodesk, said: "The advantage of having data is that we can send this digital information to another prosthesis maker who can correct things without the presence of the person. When it is ready, it can be printed relatively easily everywhere in the world with a 3D printer."
Make sure to check out Schindler in the Paralympic games this year which run from September 7th to September 18th.
License: The text of "German Athlete Will Cycle at Paralymics with 3D Printed Leg" by All3DP is licensed under a Creative Commons Attribution 4.0 International License.
Subscribe to updates from All3DP
You are subscribed to updates from All3DP
Subscribe
You can't subscribe to updates from All3DP. Learn more…