If you ever dreamed about visiting a 3D printed replica of Count Dracula's Castle in the US, here's the perfect Kickstarter campaign for you.
Mike Draghici wants to build a castle. And not just any old castle, but the iconic castle representing the Dracula myth, Bran Castle, located in Romania.
Draghici, a born Romanian raised in the U.S., owns a 40-acre property in Washington state's wine country. According to plans, the location for the 3D printed castle is the "Vampire Hills," overlooking Columbia River and Lake Chelan. "We named Vampire Hills, me being from Romania and Transylvania I wanted to bring over the vampire thing," he states.
Also, he wants to build it using concrete 3D printing, which could be more cost-effective than building a regular one. So Draghici launched Kickstarter and Indiegogo campaigns to build a 3D printed replica of Bran Castle (known as Dracula's Castle).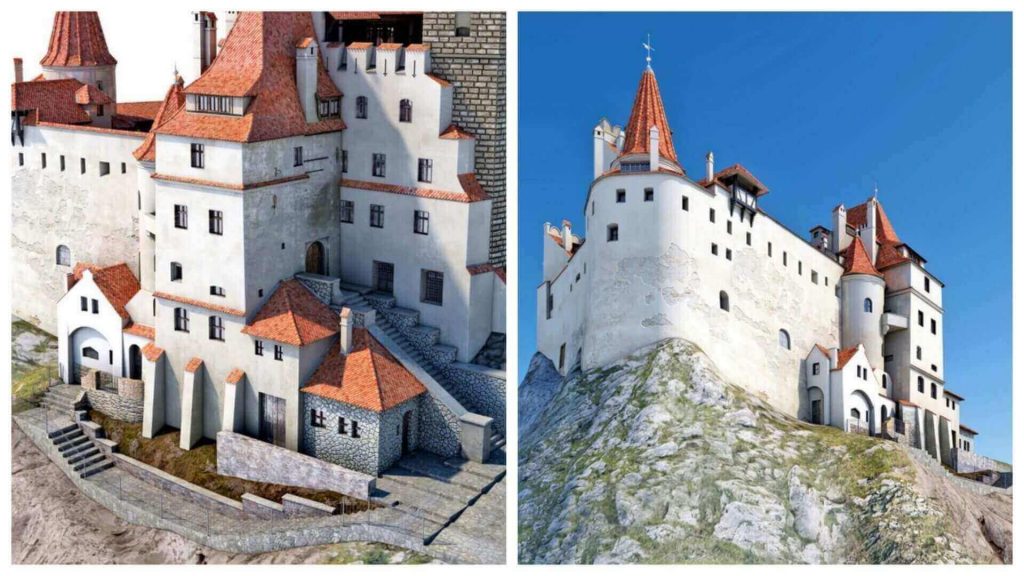 What has 3D Printing To Do with Dracula's Castle?
Draghici turned to Andrey Rudenko and his company Total Kustom. The Minnesota-based engineer has already 3D printed several buildings. In example, Total Kustom claims to have built "world's first-ever operational commercial structure created using 3D-concrete printing technology" for the Philippines' Lewis Grand Hotel, The 3D printed hotel suite measures 10.5 meters by 12.5 meters with a height of 4 meters, and includes two bedrooms, a living room, and a Jacuzzi room with a giant – you guessed it – 3D printed Jacuzzi.
Also, Rudenko 3D printed a backyard castle which caught Draghici's attention. He wanted to know if the concrete 3D printer could build a much larger replica – which turned out to be positive.
From there, Draghici tracked down the plans to Bran Castle in Romania. So far, they have mapped out the project and prepared some 3D models. "We have full 3D rendering models of the castle," he said. "We, basically, just have to start putting together the funding and talking to the county and the local community."

What Can Kickstarter Backers Get Out Of It?
In the first few days, the campaigns have collected less than $10 of it's $1,000,000 goal – not exactly impressive. "This isn't going to be an overnight thing … definitely, I'm open to help," he said. "I've never built a castle before so I can't go up there with a shovel and start digging away. It's going to take a lot of people."
For reasonable $40, you get a 3D printed replica of the castle. For $500, you will receive 1-nights free stay at the hotel once it's built. $1000 will give you a two night's stay. There's a rebate if you plan on staying 20 days ($7500.)
If the project is realized and the castle gets printed, it could be an extension to his estate winery that hosts weddings, events, and special guests. He even has labels for the wine in mind – "Blood Moon" for reds, "Thirst" for whites.
(Source: Geekwire)
https://www.youtube.com/watch?v=DQ5Elbvvr1M&ab_channel=AndreyRudenko
License: The text of "Full-Scale, 3D Printed Replica of Dracula's Castle is now on Kickstarter" by All3DP is licensed under a Creative Commons Attribution 4.0 International License.
Subscribe to updates from All3DP
You are subscribed to updates from All3DP
Subscribe
You can't subscribe to updates from All3DP. Learn more…