Fraunhofer IGD is displaying their latest software at formnext 2017: CUPstomizer will verify your CAD design in real time.
Fraunhofer IGD, the computer graphics department of famous the German research company, will be showcasing their latest development at Formnext 2017. The development is software which offers real-time CAD checks to verify that a product will be 3D printable and functional.
The researchers from Fraunhofer Institute for Computer Graphics Research IGD are calling their development CUPstomizer. They claim this software is ideal for small production runs on a 3D printer. However, they also add that it's the world's first software application for "simulating custom made-to-measure solutions".
"What makes CUPstomizer different is that it evaluates not just the design's geometry, but its physical properties as well. So in addition to looking at a model's shape, it also determines whether the printed part will stand up to the specified stresses," explains Prof. André Stork, Head of the Competence Center for Interactive Engineering Technologies at Fraunhofer IGD.
The researchers currently have a prototype which doesn't yet support multimaterial printing. However, it will be on display at formnext in Frankfurt, encouraging visitors to test drive the software.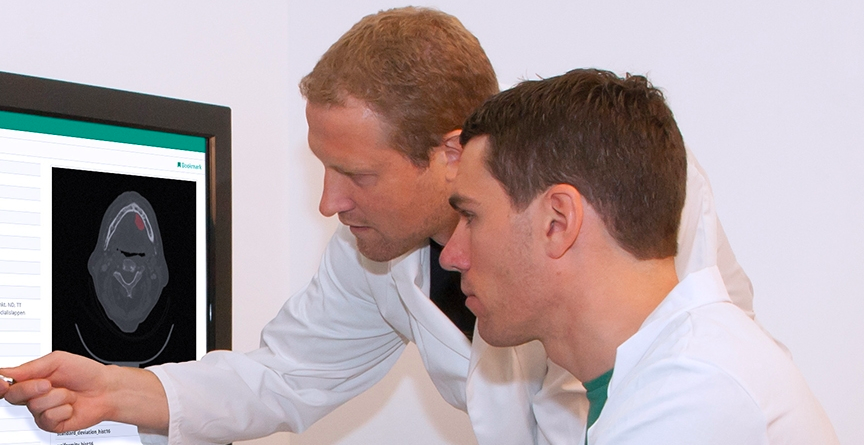 Fraunhofer IGD Display CUPstomizer at Formnext
The researchers are using a simple cup holder as an example of what CUPstomizer can do. Next week, anyone visiting formnext can "put their own spin" on the cup holder design.
The software firstly offers a basic cup holder design. Users can then play around with the design, changing the geometry and watching as the software analyzes the 3D model in real time.
If your cup holder isn't structurally viable, CUPstomizer will offer tips and tweaks via an interactive menu. As a result, your final product should be a lot more stable.
Fraunhofer IGD is also working on adding capabilities to the software. However, the company adds that, for now, you can use their Cuttlefish driver instead. This software integrates semi-transparency into the printing process as well as multiple printing materials.
"There are so many applications for this innovative combination of color and translucence – from visualizing industrial prototypes to printing dental implants," explains Dr. Philipp Urban, Head of the Competence Center for 3D Printing Technology at Fraunhofer IGD.
If you're attending formnext 2017 between November 14th and 17th, then you can find the Fraunhofer IGD prototype at their exhibit in Hall 3.0, Booth F50.
Source: Press Release
License: The text of "Fraunhofer IGD Develop Software to Check On-Screen Product Designs are Ready to Print" by All3DP is licensed under a Creative Commons Attribution 4.0 International License.
Subscribe to updates from All3DP
You are subscribed to updates from All3DP
Subscribe
You can't subscribe to updates from All3DP. Learn more…