This 3D printed Fallout power armor is a piece of art. It took 140 hours and 120 lbs of PLA filament to 3d print this 7-foot beauty. 
At All3DP, we have seem a lot of cool 3D printable video game props. Especially the Fallout inspired ones are incredible (check them here). But this 3D printed power armor tops it all.
The suit was modeled and manufactured by maker hirocreations from the original game files, which he turned into 3D printable objects. Also, he included the T-45b Helmet from Daniel Lilygreen and the Raptor Hand by e-NABLE. Hirocreations is no newcomer to the scene; he has done several great costume designs like a Mandalorian Merc from Star Wars or Space Wolf Chaplain from Warhammer 40k (just check his website).
As it was clear that printing would take a lot of time, hirocreations chose to reduce the infill to a minimum of 10 percent and also drop the perimeter layers to 3.
To make the 3D printed Fallout power armor sturdier, the armor was printed at a high temperature of 230 degrees. If you print at high temperatures, you'll surely loose details, but we're talking about a military grade suit, right?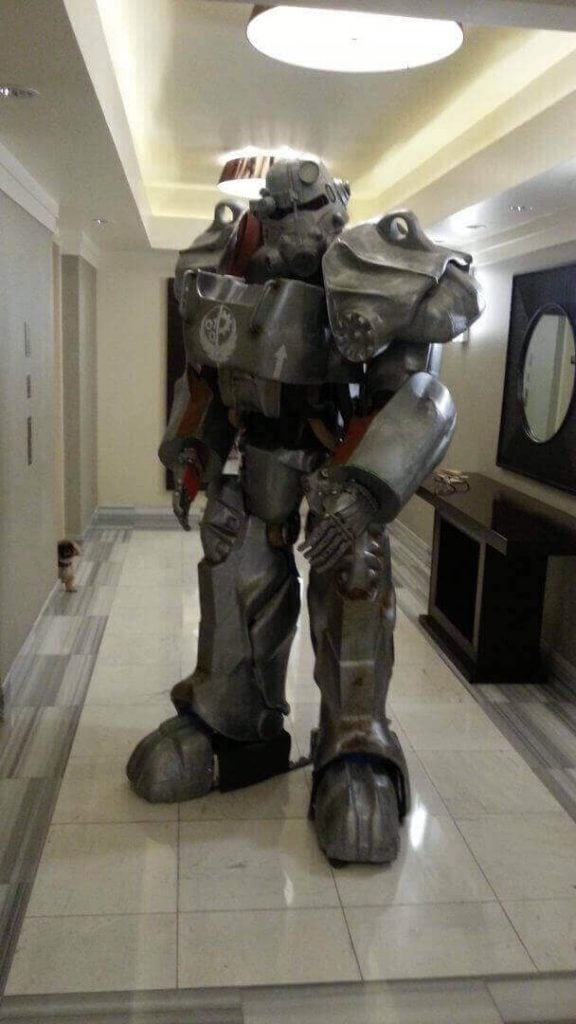 3D Printed Fallout Power Armor: 140 Days, 120 Pounds of Material
Then printing commenced on a $350 Monoprice Maker Select. It took 140 days and over 120 pounds of IC3D PLA filament for the print (hirocreations kept the cost down by arranging a sponsorship with IC3D). The suit itself weighs 85-90 lbs – some material was lost in support-material, skirts, and of course some print failures. All in all, the Monoprice survived the torture test remarkably. Only the printer belts had to be replaced twice.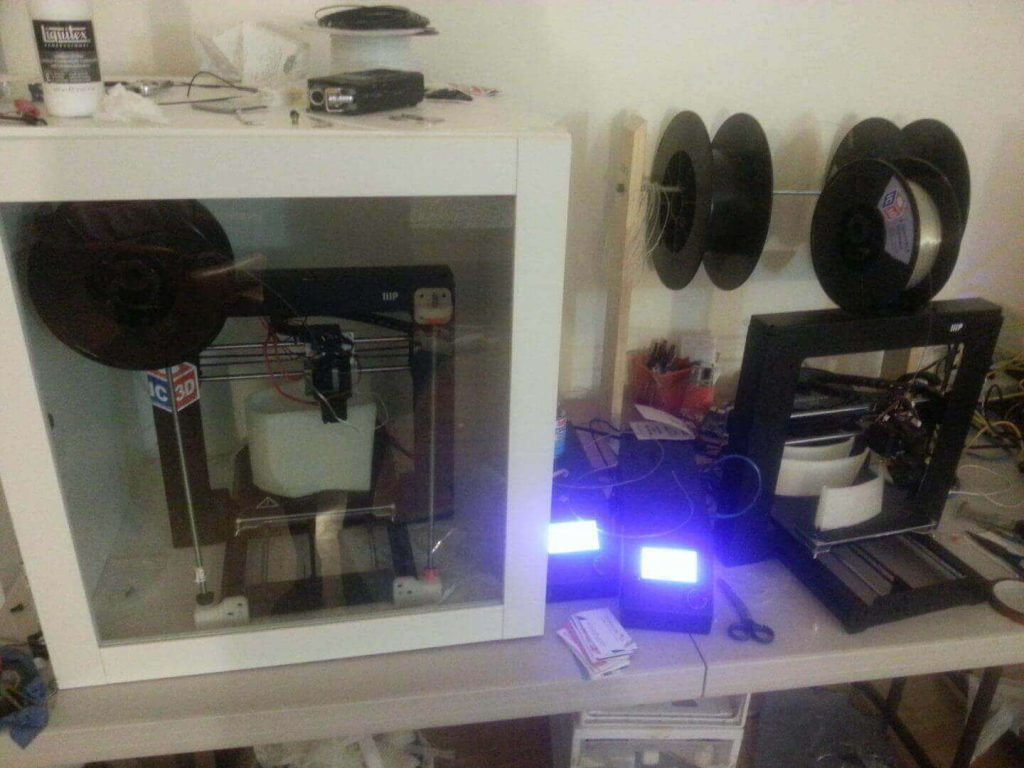 The parts were then welded together, smoothed with drywall spackle, lots of filler primer, and painted. Hirocreations mounted some parts – especially the chest armor piece – on a frame made from PVC tubing.
If the saying "It's a wasteland out there" is true, then at least hirocreations appropriately dressed for the occasion.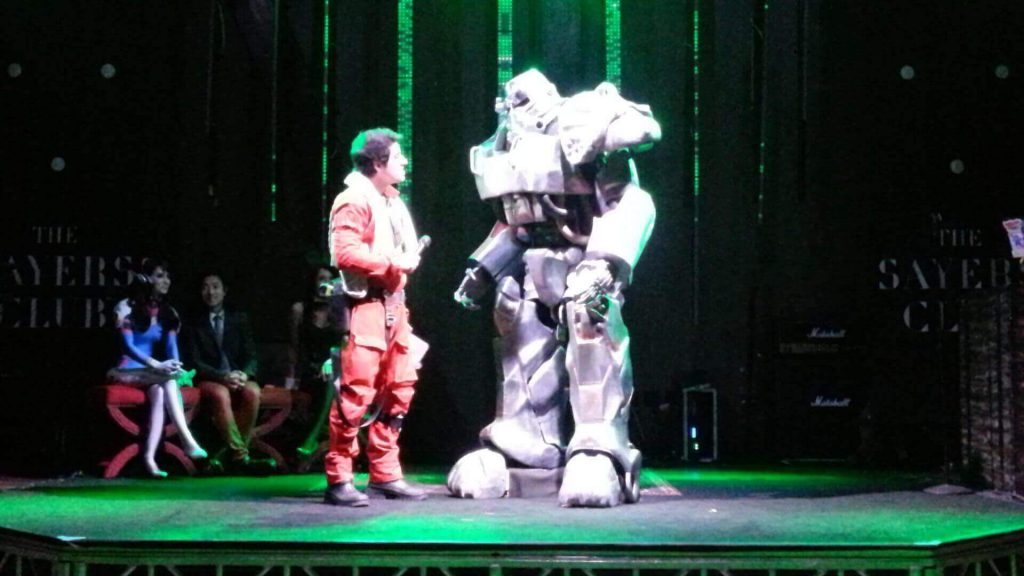 License: The text of "Fallout Fan 3D Prints Life-Sized Power Armor" by All3DP is licensed under a Creative Commons Attribution 4.0 International License.
Subscribe to updates from All3DP
You are subscribed to updates from All3DP
Subscribe
You can't subscribe to updates from All3DP. Learn more…