Sensible Object's balancing game Fabulous Beasts offers a test of dexterity, buckets of character, and the chance for makers to tinker with its design.
It took God seven days to make the Earth, or so they say. When you play Fabulous Beasts — a new tabletop game that could be fairly described as 'Jenga for the Maker Generation' — it'll take just a few minutes to build a flourishing world, filled with peculiar creatures. And then a single, clumsy mistake will cause the whole thing to come crashing down — an apocalypse of tumbling warthogs and plummeting sharks.
Fabulous Beasts is the first project from London-based developer Sensible Object, a team of indie game-makers who use 3D printers, Arduino and Autodesk Forge alongside more familiar gaming platforms, like the Unity engine.
"It's an exciting time to be an indie hardware game company," says founder Alex Fleetwood. "We now have a set of tools available to us that enable that same kind of dynamic, creative, responsive approach to game-making that we've had in software for the past eight or nine years."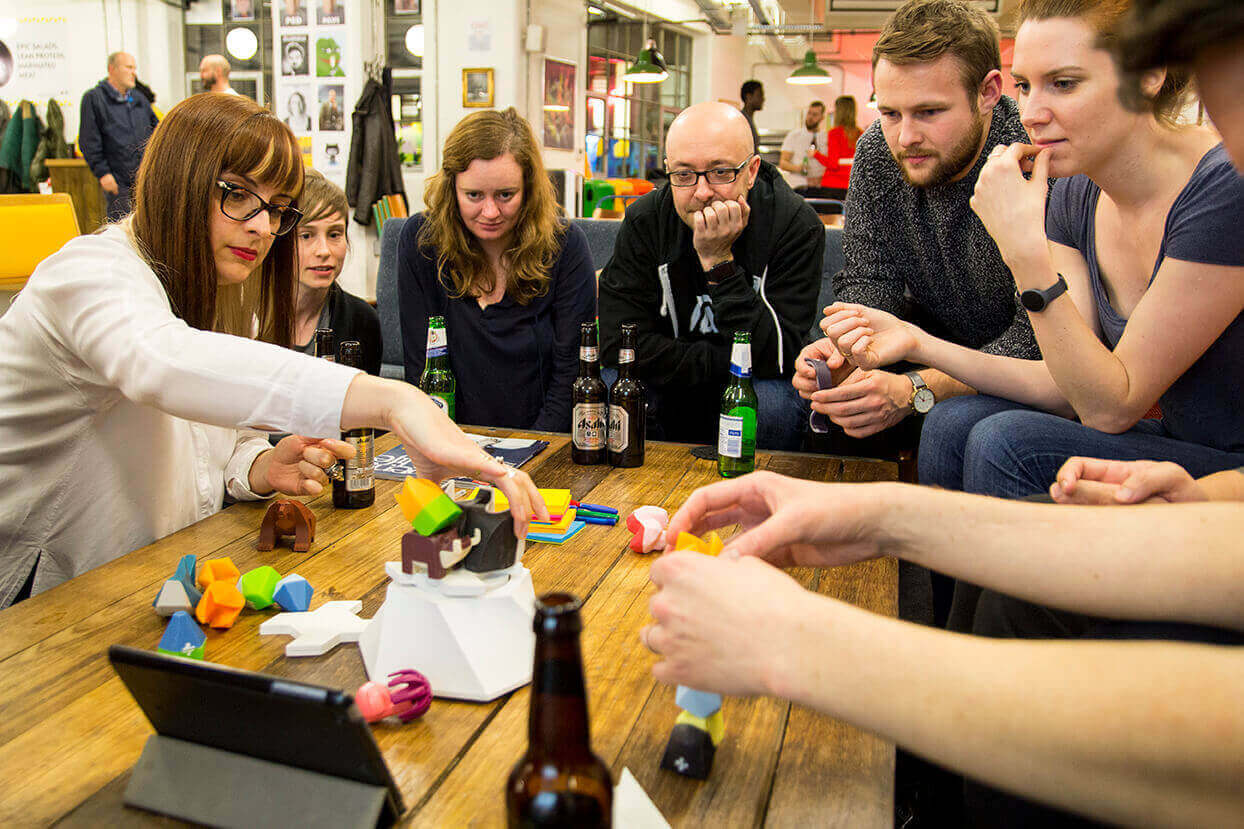 Fabulous Beasts straddles the divide between physical and digital gaming. Players assume the roles of friendly deities, working together to build a new world: on your turn you select one of the game's animal pieces, scan it on side of the pedestal-like base (there's a sensor inside), and then carefully place it on top. The next player does the same thing, carefully placing their beast atop of yours — or perhaps next to it, if they can find the room. Before long, you've balanced a towering totem of interlocking fauna.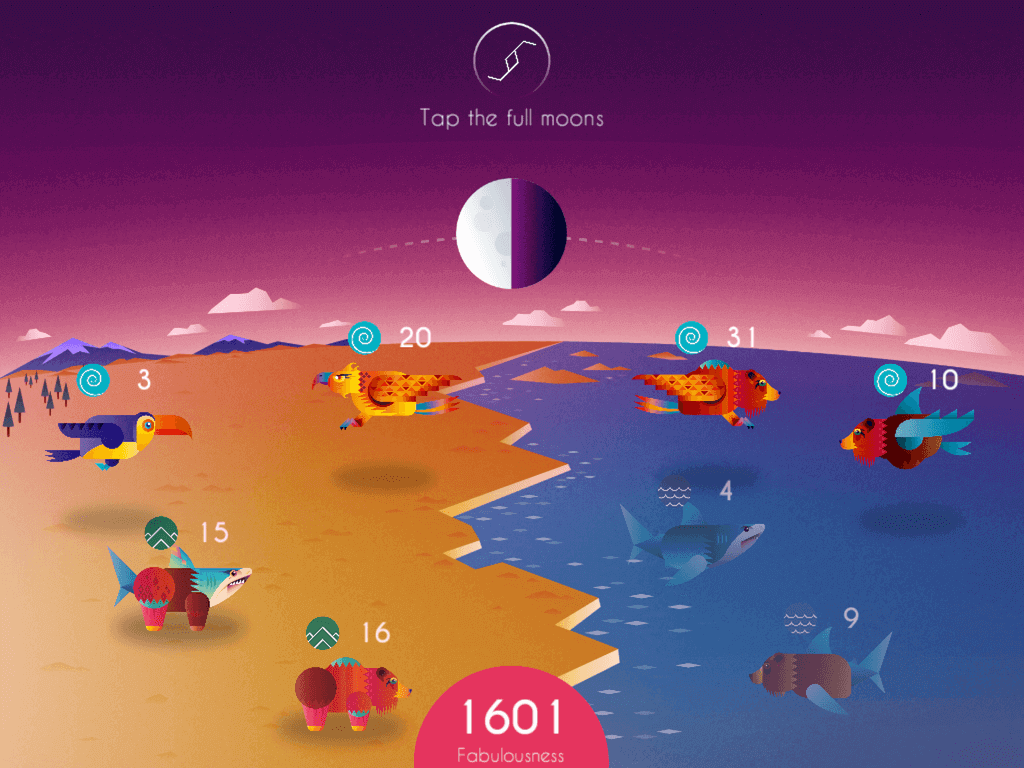 As this is going on, the growth of your world is documented on a paired tablet app. As each physical 'artefact' or piece is added to the tower, its digital doppelganger is added the world depicted on screen. Each beast also has a 'Fabulous Points' value, contributing to the players' collective score. Further complications arise with non-animal artefacts that imbue your creatures with elemental powers, add additional real-world challenges (distractions or time limits, for example), or best of all, that create new hybrid creatures. There are 150 species to discover, but finding them all will require mastery of the game's virtual and real-world elements. That and a table that isn't too rickety.
Fabulous Beasts is currently entering the final stretch of its 30-day Kickstarter campaign, a crucial period for Sensible Object that follows more than a year's worth of testing and R&D in partnership with the University of Bath. Throughout this process, 3D printing served as the prototyping technology for all of the game's pieces.
Chunky and immediately lovable, the angular animals are the clear stars of the show — and appropriately enough for a game so concerned with balance, their design had to find an equilibrium between several competing factors.
"The pieces have been designed through an iterative process that involves a 3D printer," explains Fleetwood. "We're trying to balance three things — making them characterful and collectible and nice to look at, making them interesting to stack and build towers out of, and making them mass-manufacturable."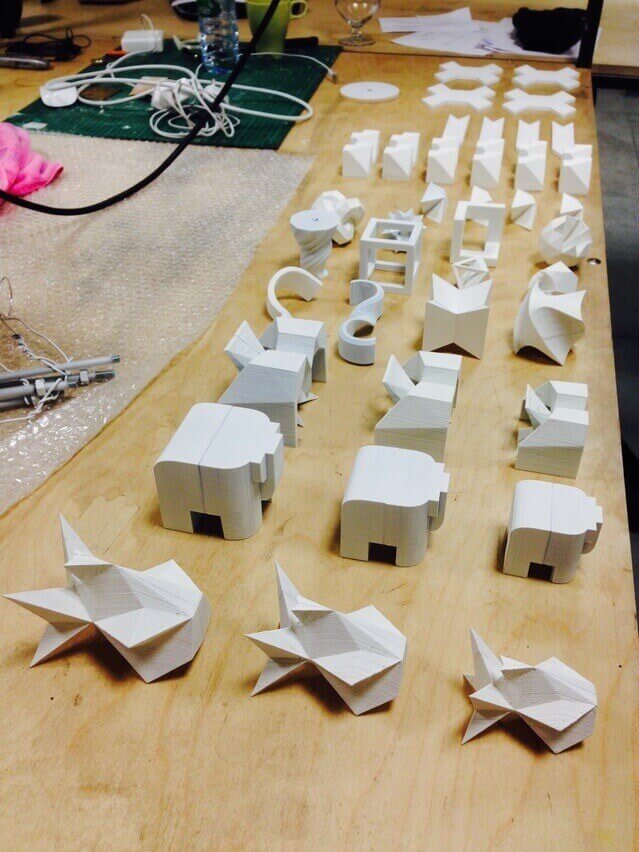 While each of the game's artefacts had to be honed and redesigned, time and again, to hit the perfect sweet spot of form and functionality, the speed of 3D printing meant that new piece concepts could be turned out in a couple of days' work.
"3D printing is fantastic as a prototyping technology for that, but then at the point we need to scale up to high volumes we'll shift over to injection moulding," says Fleetwood. "We're partnering with a Hong Kong-based sorting company who are helping to connect us with a Shenzhen manufacturer."
3D Print your own Fabulous Beasts with the Maker Edition
Before that happens, of course, Fabulous Beasts has to meet its Kickstarter goal of £150,000. Happily, as the campaign approaches its closing week, the game looks on excellent form to surpass this goal. For now, Sensible Object is understandably focused on the battle at hand, but there are already plans for future expansions to the game — including a competitive versus mode, and the addition of "plush jellyfish".
Perhaps most intriguing of all, Fleetwood says he wants to foster Fabulous Beasts' engagement with the maker community. To this end, Sensible Object are offering a dedicated Maker Edition of the game as one of its Kickstarter Reward packages — one that comes with a few unique bonus features.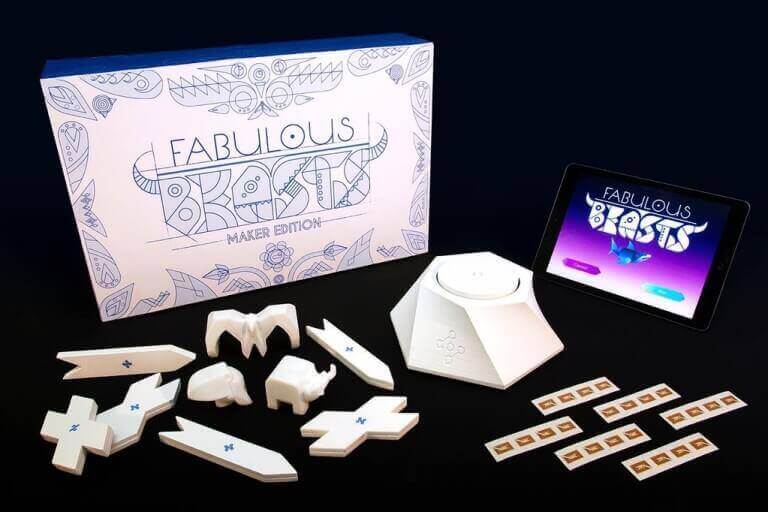 "It ships with an all white set of pieces, so players can customize them to their hearts content," says Fleetwood. "It also ships with a roll of RFID tags and a mod mode, which means that you take any object — it could something you've 3D printed yourself, or something that's just lying around the house — and then you can imbue that with the power of one of the artefacts. If you want to take the Toucan sensor and put it on espresso mug, you can do that. Or if you want you can make a drinking game version where you put them all on shot glasses, you can do that too. At your own risk!"
"The last thing is that it will ship with the STL files, so if anyone wants to 3D print pieces themselves, or even customize the file to change the form factor in some kind of interesting way — to remix and add to the game — they can go ahead and do that."
And in the long term, too, Fleetwood hopes that Sensible Object's games may attract a dedicated 'modding' scene, much in the way that bedroom programmers have created their own variants of video games like Half Life and Counter Strike.
"The idea that we can be a platform for that kind of creativity is really interesting," he says. "The creativity of the maker and 3D printing community is something we really want to tap into. "
https://youtu.be/9kVojv0gzko
License: The text of "Fabulous Beasts is Jenga for the Maker Generation" by All3DP is licensed under a Creative Commons Attribution 4.0 International License.
Subscribe to updates from All3DP
You are subscribed to updates from All3DP
Subscribe
You can't subscribe to updates from All3DP. Learn more…