HSL, a large Northern Italian company specializing in industrial 3D printing, has created the .exnovo and .bijouet brands specifically to take full advantage of local creativity by leveraging on its expertise with 3D printing technologies. Each one of the two brands focuses specifically on one area that is seeing rapid implementation of 3D printing: .exnovo is for home decorations and furniture, while .bijouets is for jewelry and personal accessories.
While the big players in the industry are still evaluating new ways they can utilize 3D printing technologies to raise the efficiency in their production processes, smaller companies with a lot of passion and talent to share with the world are already doing it. There are many consumer goods categories that have already gained a brand new category called "made with additive manufacturing" and the list is continuously growing. Italy, a pioneering country when it comes to the adoption of 3D printing technologies, is home to a number of those companies. Italian design and esthetic taste are undeniable after all and few people can take better advantage of this emerging technology.
From the Factories to the Design Studios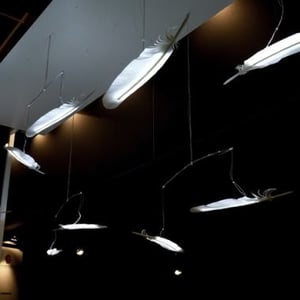 The teams that fuel these projects are experienced product developers, designers and engineers who had been using 3D printing for prototype development for many years. Their passion for breaking free from the limits of HSL, as well as the potentially profitable emerging opportunities in new markets, drove them to seek and push the limits of 3D printing. Their craftsmanship is what guarantees the higher quality of the end product, filling in whatever production imperfections may threaten the flawless nature of their designs.
So, each object is created in a 3D printer and then hand polished and finished. All products are made in Trento, in northeastern Italy, and their production is limited, so we are basically talking about short-term collections (although there is a 3 to 6 week wait for all of them, in their e-shops). High precision laser sintering of polyamide and ceramic powder is involved in the process to allow for perfect finishing, vivid colors and fewer limitations on the shapes.
Shine a 3D Printed Light on the Future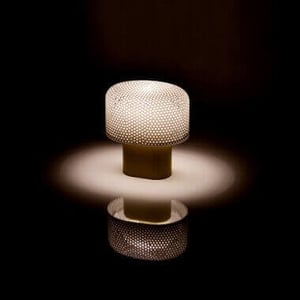 Some of the products that you can find in .exnovo and bijouet online shops are truly awe inspiring. The Volume appliqué lamp, for example, is a "book stack" lamp that will illuminate your room with diffused rays and soothing shadows, while also doubling as a high end decorative sculpture. Another one of .exnovo creations, the Maggiolina Table by Alessandro Zambelli, features a laser sintered polyamide design inspired by nature's beetles insects. Sitting on top of a ceramics base, this lamp serves as a smooth lighting source that doesn't bother the eyes. It also comes in red, blue and yellow to match with a more playful theme.
The Feather Lamp shows how pushing the limits of 3D printing may take many forms: this amazing lamp is certainly one of them. This product is truly captivating to look at while its 5.8 Watt LEDs release their light gently all around the surrounding space. Most – if not all – of .exnovo's products combine 3D printing technologies with handcrafting and traditional artisan techniques and materials. This way it is possible to fully convey the value of a high end object, which integrates both the uniqueness of complex geometrical shapes and the warm beauty of materials such as wood and ceramics.
Unique Style for Everyone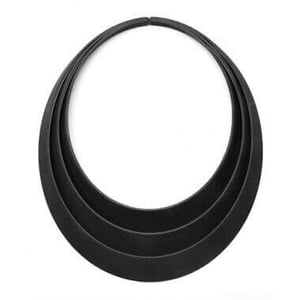 The .bijouets selection takes a more relaxed approach to personal decorative items and jewelry. Most of the pieces are laser sintered in nylon (polyamide) and colored, making for fun and accessible (and affordable) products that are also truly unique. Browsing through the .bijouets online store you might run into the Pillow Ring, which looks like a soft silk fluffy pillow that you can wear on your finger. It comes in many sizes, and you can select the finish to be in black, red or blue. Priced at €150, the Saturno necklaces is a bit more high end and yet affordable for a unique design product
Its creator, Federico Angi, was inspired by the rings of Saturn and its elegant, geometric lines are ideal to show the potential of 3D printing process. The City Bracelet, is quite literally, a bit more down to Earth: it resembles a cityscape seen from above and, once again, could not have been made with any other process, at least not affordably. That, however, is what 3D printing can do: bring high-end, highly creative design products within anyone's grasp.
License: The text of "3D Printed in Italy with Style" by All3DP is licensed under a Creative Commons Attribution 4.0 International License.
Subscribe to updates from All3DP
You are subscribed to updates from All3DP
Subscribe
You can't subscribe to updates from All3DP. Learn more…