A team of Dutch designers are creating bioplastics and biopolymers made from organic aquatic plant material.
While the threat of climate change has raised alarm across the world, eliminating the use of synthetic plastics could play a pivotal role in reducing widespread plastic pollution. A team of Dutch designers have created a bioplastic made from algae that can be used with 3D printing.
Eric Klarenbeek and Maartje Dros, both of whom are graduates from the Design Academy Eindhoven, have created a bioplastic that they believe could spell an end to synthetic iterations of the material in the future.
Although they are still in the early days of research, but the designers have already showcased a range of bottles and containers made from the algae-based plastic. These could be used to replace shampoo bottles and other types of packaging over time.
In addition, the team also created biopolymers from other organic raw materials such as mycelium, potato starch, and cocoa bean shells. These materials were then tested with 3D printing to produce various objects.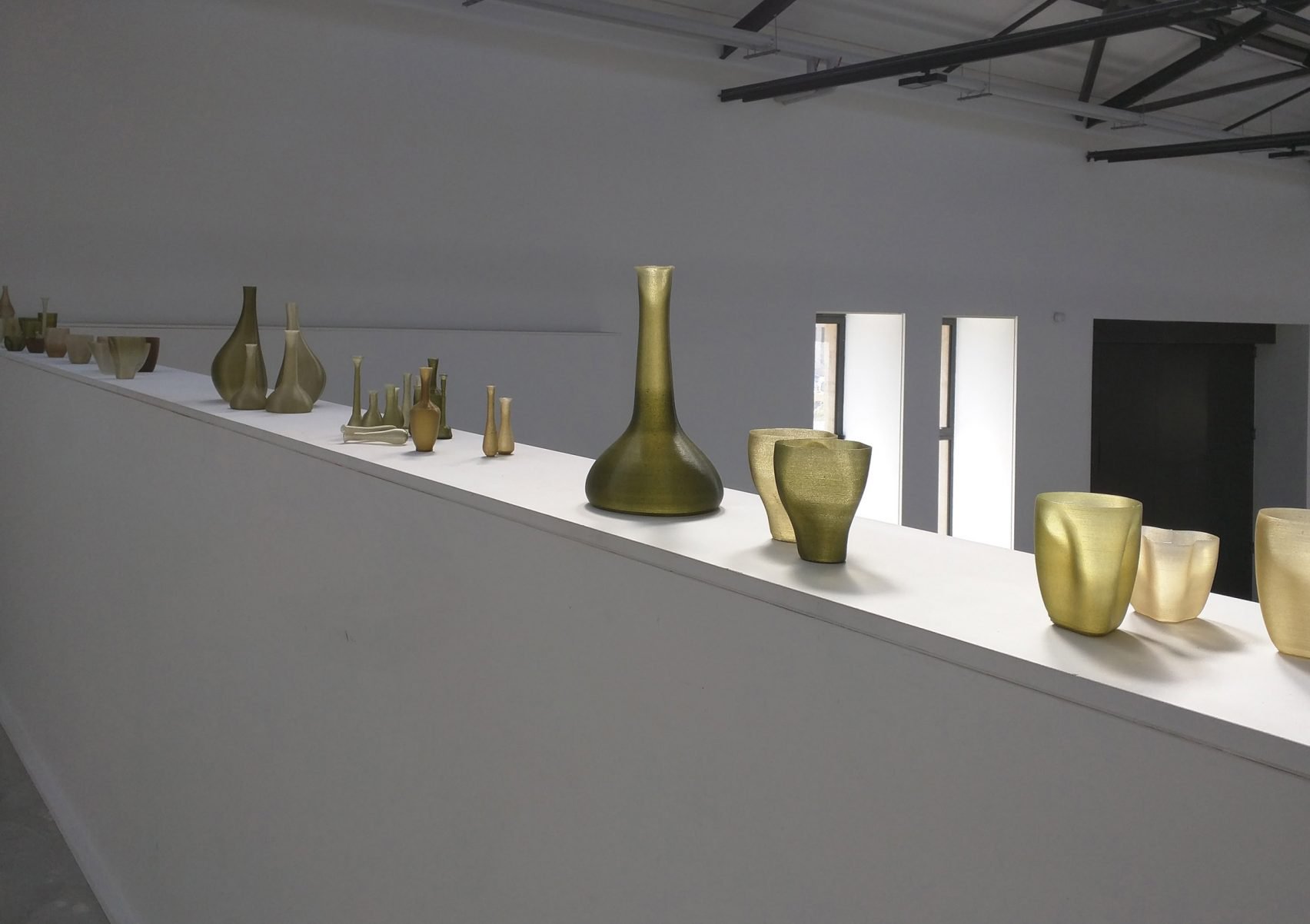 Baking Up Some Environmentally-Friendly 3D Printable Materials
According to Klarenbeek, the ultimate goal is to create a 3D print workshop using biopolymers. It has already got a name – the 3D Bakery. Klarenbeek says:
"Our idea is that in the future there will be a shop on every street corner where you can 'bake' organic raw materials, just like fresh bread. You won't have to go to remote industrial estates to buy furniture and products from multinational chains. 3D printing will be the new craft and decentralized economy."
Klarenbeek has been experimenting with mycelium for six years. He created the first 3D printed chair using live fungi. In collaboration with the environmentally-friendly biomaterials company Ecovative, he developed a commercial mycelium product line called Krown, which lets consumers grow their own home accessories and furniture.
In order to curb carbon emissions, the designers are advocating for the use of algae in plastics instead of traditional fossil fuels. The latter have been partly blamed for a rapid increase in carbon dioxide in the atmosphere. By binding CO2 to biomass such as algae, they hope to help reduce emissions.
The two are now running their own algae production lab at the Luma Foundation in Arles. Here, they cultivate and grow the living algae, which is later dried and processed for use as a 3D printing material. They add:
"Our ambition is to provide all restaurants and catered events in the city with tableware from the AlgaeLab. We are currently using our 3D printers to produce the same design in Arles and in Zaandam, one from French algae and the other from Dutch seaweed."
However, Klarenbeek says that the team has no plans to turn its operation into a large-scale organization. Instead, the 3D Bakery will aim to help consumers create their products locally.
A collection of the team's glasses and vases made from algae are currently on display at the Museum Bojimans Van Beuningen in Rotterdam as part of the "Change the System" exhibition. The exhibition runs until January 14th, 2018.
Our ambition is to provide all restaurants and catered events in the city with tableware from the AlgaeLab.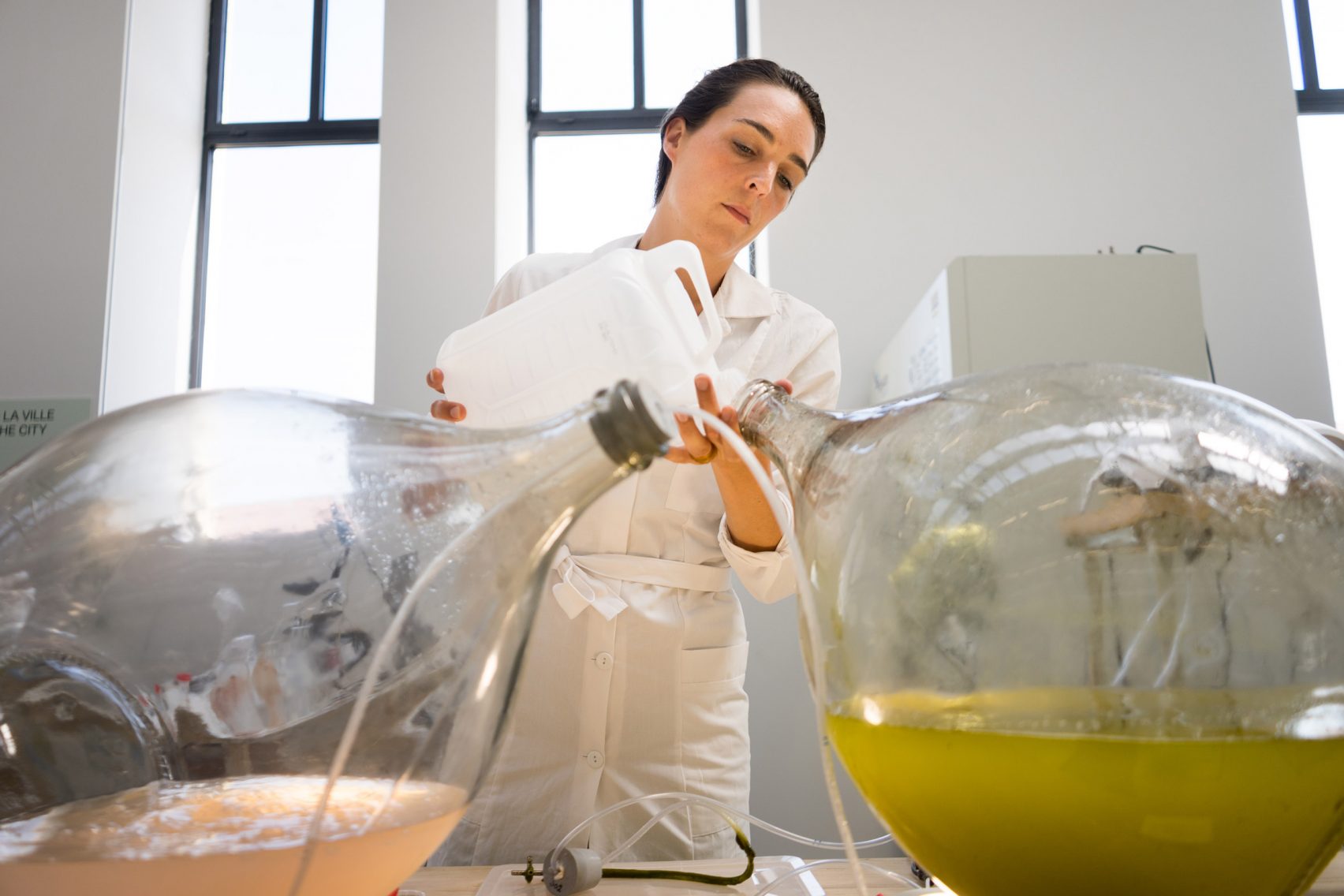 Source: deezen.com
License: The text of "Dutch Designers Transform Algae Into 3D Printable Biopolymer Material" by All3DP is licensed under a Creative Commons Attribution 4.0 International License.
Subscribe to updates from All3DP
You are subscribed to updates from All3DP
Subscribe
You can't subscribe to updates from All3DP. Learn more…