Duke University researchers have developed a hydrogel which can be used for printing meniscus implants, perfect for easing aching knees.
Ever heard of the meniscus? It's a vital part of your knee which softens your step by absorbing shock. However, you won't notice its value until you damage it.
Researchers at Duke University are now developing a way for hospitals to 3D print a replacement meniscus. For anyone who has fallen badly and hurt their knee this research could be life-changing.
In these situations, you can severely damage your meniscus, especially as an adult. The bad news is that this can be extremely painful and even increase your risk of arthritis.
Currently, the only option is for a surgeon to attempt a repair or completely remove the damaged meniscus. However, the researchers developed a new material which is hydrogel based and could potentially solve this problem.
By using hydrogel, they can create an elastic, strong implant which remains stable inside the body – just like human cartilage. However, unlike human cartilage, it's also 3D printable.
In order to research and demonstrate the benefits of this project, the researchers are using a $300 3D printer. With this, they were able to develop custom menisci for a plastic model knee.
Benjamin Wiley, associate professor of chemistry at Duke, said: "We've made it very easy now for anyone to print something that is pretty close in its mechanical properties to cartilage, in a relatively simple and inexpensive process."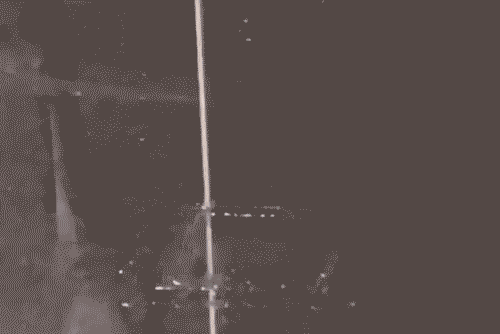 3D Printing a New Menisci
Not only are current implants unable to match the elasticity or strength of human cartilage, they're also not biocompatible. This means healing around the area becomes a difficult process and new cells are unlikely to grow.
"The current gels that are available are really not as strong as human tissues, and generally, when they come out of a printer nozzle they don't stay put — they will run all over the place, because they are mostly water," Wiley said.
To overcome this problem, Feichen Yang, a graduate student in Wiley's lab, found that by mixing a strong hydrogel with a softer hydrogrel, he was able to create a "double-network hydrogel".
He then added a nanoparticle clay in order to 3D print it. This double-network hydrogel is also biocompatible as it shares a very similar molecular structure to human cartilage.
By 3D printing, a replacement meniscus can now match a patient's exact body and requirements. The process only takes a day from CT scan to fully printed meniscus.
"This is really a young field, just starting out," Wiley adds. "I hope that demonstrating the ease with which this can be done will help get a lot of other people interested in making more realistic printable hydrogels with mechanical properties that are even closer to human tissue."
Want to find out more? You can read the paper on ACS Biomaterials Science and Engineering.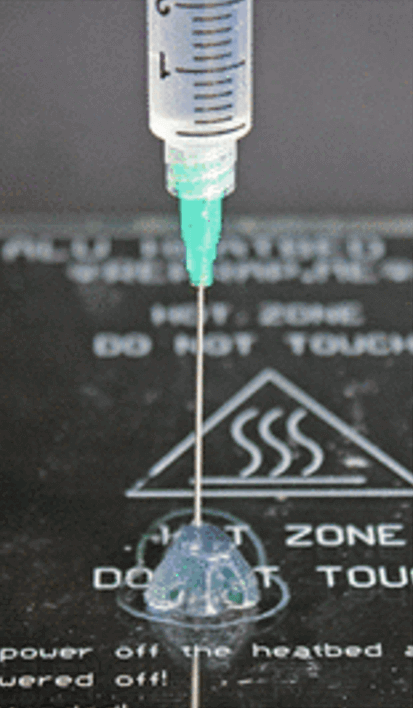 License: The text of "Duke University Develops 3D Printable Hydrogel for Menisci Implants" by All3DP is licensed under a Creative Commons Attribution 4.0 International License.
Subscribe to updates from All3DP
You are subscribed to updates from All3DP
Subscribe
You can't subscribe to updates from All3DP. Learn more…