New company Dream Pops has created a delicious superfood popsicle using 3D printed molds, liquid nitrogen, and mad food science.
Four years ago, an idea for a healthy, nutritious popsicle was born in a food laboratory on the outskirts of Berlin. After much taste-testing and tinkering, Dream Pops did not just create superfood popsicles, but 3D printed superfood popsicles.
As origin stories go, this one in rather colorful. According to their website:
"A former marketing man struck by tragedy, he chose to focus only on pursuits that brought himself and others joy and fulfillment. His first of those pursuits; ice cream. With much determination, the mad food scientist managed to hatch a novelty in the frozen food sector: the first ever 3D printed superfood popsicle."
So yeah, Dream Pops are claiming a world first; a delicious popsicle in unique shapes, made possible with a combination of natural ingredients and additive manufacturing.
Check out cofounder David Marx giving a TEDTalk, where the mad food scientist explains the process further.
Dream Pops Made with Science and Imagination
The company is cofounded by David Marx, David Greenfield, and David Cohen. To get the recipes just right, they enlisted the expertise of Michelin starred chef Juan Amador.
"This is not easy," David Cohen explains to Vogue magazine. "Nobody has done this before. You cannot cut corners. Every flavor, every ingredient matters."
An Ultimaker 2 3D printer is used to create each new popsicle design. The process works by first modelling and 3D printing a unique shape in silicone, which is then used to create metallic food molds.
An organic, gluten-free puree — which is typically vegan, of course — is poured into the molds. This is rapidly cooled with liquid nitrogen and ready to be eaten. Superfood ingredients used for these popsicles include coconut palm sugar, tapioca, agave, and baobab.
The team officially launched their creation in Los Angeles earlier this year, and have since created custom designs and flavors for clients such as Casamigos tequila and luxury fashion label Versace.
With far fewer calories and sugar than your average popsicle, a 3D printed version seems the obvious choice.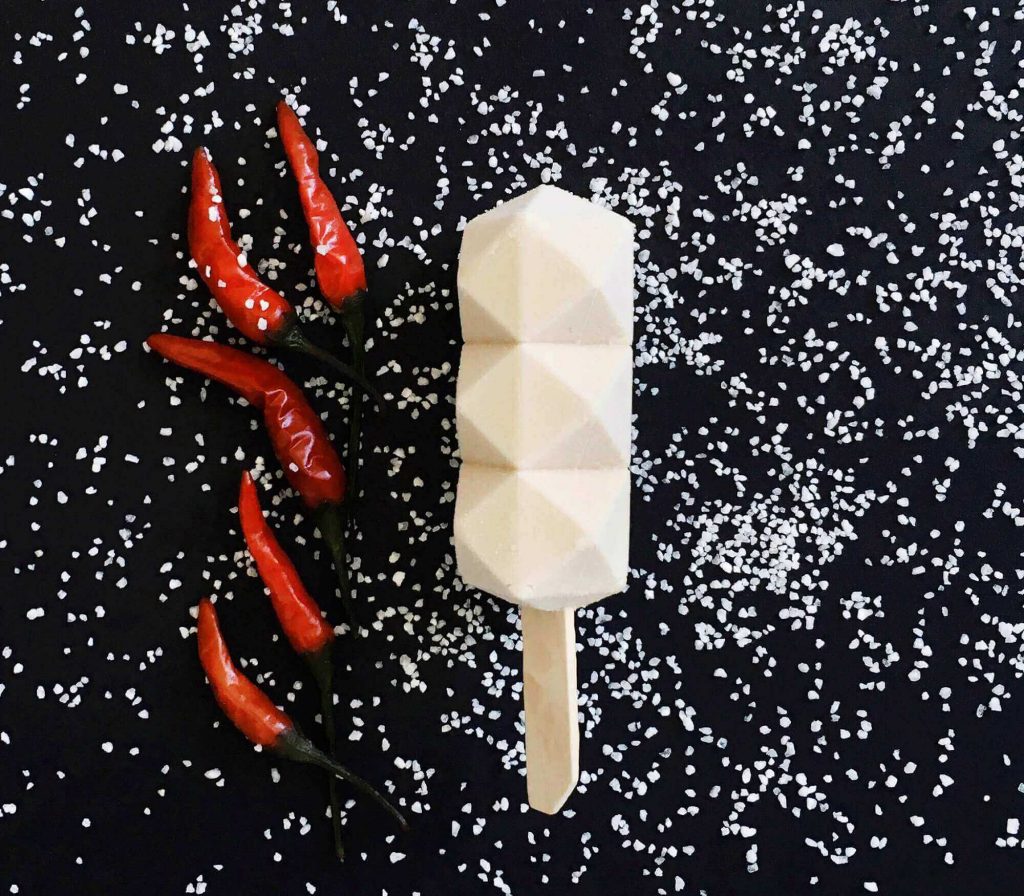 License: The text of "Dream Pops are 3D Printed Superfood Popsicles" by All3DP is licensed under a Creative Commons Attribution 4.0 International License.
Subscribe to updates from All3DP
You are subscribed to updates from All3DP
Subscribe
You can't subscribe to updates from All3DP. Learn more…