Looking for information on 3D printing company Doob Group? We've accumulated the most important facts in this company profile.
1. Full Name
Doob Group AG
2. Information
Doob Group AG is a German 3D-technology company, headquartered in Düsseldorf, with additional operations in Berlin, New York, Los Angeles, San Francisco, Barcelona, Sydney and Tokyo. The company focuses primarily on 3D scanned and printed figurines.
3. History
With both a strong B2C and corporate presence, Doob Group AG, otherwise known simply as Doob, offers consumers and businesses customised high-end 3D services. Catering to a varied selection of audience verticals (including music & entertainment, medicine, architecture and merchandising), the company / brand is one of the world leaders in scanning, modelling and 3D printing custom figurines via its 'Dooblicator' scanning dome service.
Doob's international presence and brand strength has won it a series of high-profile corporate clients as well as a wide, consumer-based following. It's slick image and high-quality service makes its 3D scanning, visualisation and printing solutions one of the best in the world.
4. Products
Rather than hardware or software market offerings, the most notable product from Doob Group AG is its 3D scanning and modelling service. However, this workflow can be sectioned into a few key features:
Dooblicator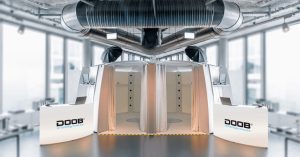 The Dooblicator is a mobile, full-body, 3D scanning system, providing fast 360 degree visualisation capture in preparation for modelling and 3D printing. Doob Group AG also refer to this as 3D-Livescanning.
Doobgate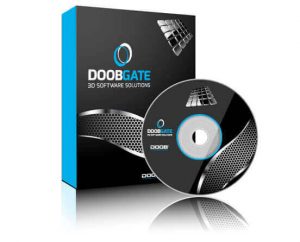 This is the company's software solution offering: a process which ensures maximal 3D data processing and data compression whilst maintaining highest output and data quality.
3D Printing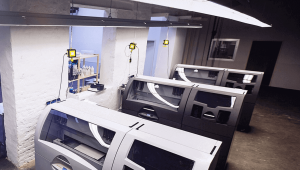 Although it is unclear as to whether Doob Group AG offer their 3D printing services as a stand-alone bureau, they offer the opportunity to print prototypes as well as the final print products.
5. Founder
Miki Devic founded Doob Group in 2013
6. CEO
Currently, Vladimir Puhalac
7. Employees
Between 51 and 200 employees.
8. Headquarters
Germany: Speditionstr. 13 Duesseldorf, NRW 40221 Germany
9. Contact
Email: [email protected]
Telephone: 0800-366 233 7
10. Website
Corporate: http://www.doobgroup.com/
11.  Social Media
Facebook: https://www.facebook.com/DG3DStores
Twitter: https://twitter.com/DOOB_3D
YouTube: https://www.youtube.com/channel/UCPscNAQj9Ylbe83-jzIuYNQ
Google+: https://plus.google.com/u/0/+Doobgroup/posts
Vimeo: https://vimeo.com/doob3d
Instagram: https://www.instagram.com/doob_3d/
Pinterest: https://www.pinterest.com/doob3D/
License: The text of "Doob Group: Company Profile in 11 Facts" by All3DP is licensed under a Creative Commons Attribution 4.0 International License.
Subscribe to updates from All3DP
You are subscribed to updates from All3DP
Subscribe
You can't subscribe to updates from All3DP. Learn more…