You can now have Donald Trump kicked in the face every time he sends out a stupid tweet. And this 3D printed option is legal, too.
When the Republican nominee for the President of the United States of America tweets something incredibly offensive and stupid, do you feel like walloping him in the face?
Well, that is exactly what happens with this Trump Kicking Machine. It's not 'Make America Great Again' — as Trump's campaign slogan goes — but rather 'Making Arduino Great Again'.
The machine was created by Makers4America, who have uploaded three videos to their YouTube channel for viewers to enjoy of Trump's face being kicked. It also features a cut-out figure of his rival for the presidency, Hillary Clinton, pressing a button.
It works by responding to tweets sent out by the Billionaire magnate. Whether it's a gem like "It's freezing and snowing in New York — we need global warming!" Or the profound wisdom of "I have never seen a thin person drinking Diet Coke."
When a tweet is sent by Trump, the Internet of Things (IOT) connected machine is notified and springs into action, smacking him right in the face.
See for yourself below. And enjoy.
How does the Donald Trump Kicking Machine Work?
The instructions for this ingenious machine aren't explained in great detail. But it seems that 3D printed elements, metal rods and bearings all form the moving parts of the kicking machine.
The video explains how servos, RGB LED strips and duct tape are used to make it move, light up and stay together. A Raspberry Pi is also used, and a running Node-Red.
As well as this, a local Mosquitto MQTT broker queries Twitter and writes the tweets to an MQTT topic. The Arduino MKR100 runs an MQTT client subscribed to the same topic, and controls the servos and lights.
These "patriotic lights" explain the best course of action as soon as a tweet is released: Thump Donald. Clinton does just that, without much prompting either.
If you want to make your own Trump Kicking Machine, you may have to be a bit inventive. Let us know if you manage it in the comments.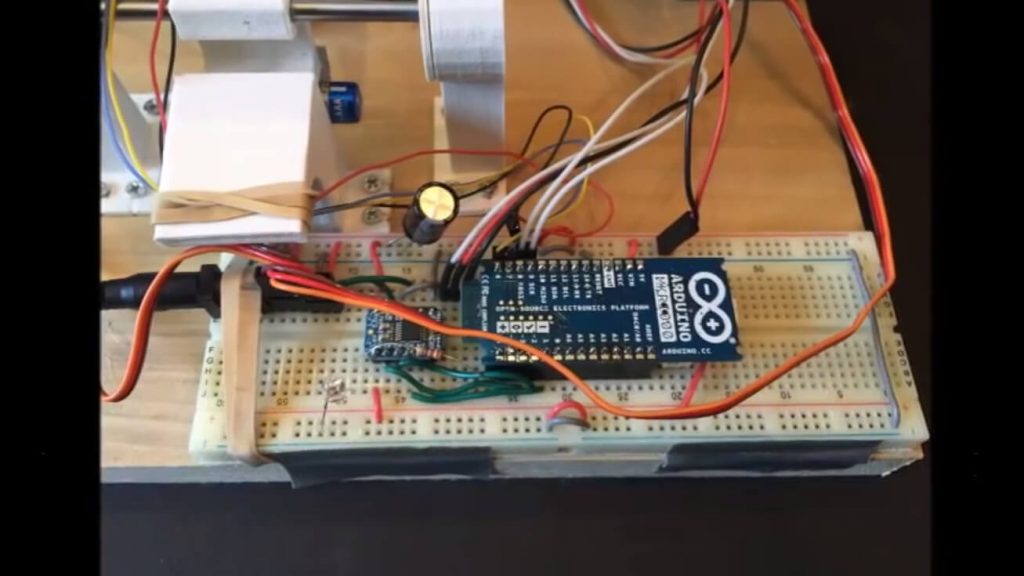 License: The text of "Behold the Donald Trump Kicking Machine" by All3DP is licensed under a Creative Commons Attribution 4.0 International License.
Subscribe to updates from All3DP
You are subscribed to updates from All3DP
Subscribe
You can't subscribe to updates from All3DP. Learn more…