When you think of something 3D printed, what do you imagine? Layers of resin fills, wood fills or metals fills? Or, do you envision something entirely different? What if a company had a way to 3D print soft, snuggly toys? Would this excite you and your children?
Well, the research lab at Disney and researchers from Cornell and CMU teamed up to create a 3D printer that doubles as a laser cutter. It builds layers by cutting shapes out of adhesive felt, cramming, and heating each layer together before moving onto the next. One big block prints but when the extra pieces of felt get torn away, the shape of the animal is visible.
Demand for this type of printer is small. It's not something people build for home use. What it proves, however, is just how revolutionary Disney is as a company. The idea of printing products to offer in its parks and retail stores is enticing. Think about how this will affect Disney's bottom line.
Disney's research lab is no stranger to 3D printing. Recently, one lab printed "impossible" spinning tops. By plugging in the spinning axis of their choice, the printer's algorithms determine whether the item needs to be hollow or heavy in order to balance correctly. The tops seem to defy gravity.
Companies like ToyFabb offer toy designers the opportunity to sell their designs. 70% of each sale goes to the designer. It's a great way for people to get their work out without investing a lot of money in extra filament.
The world of 3D printing improves by leaps and bounds the more people experiment with it. As larger corporations jump on the bandwagon, expect to have your mind blown by their creativity. 3D printers now print glass and carbon. Think about the possibilities companies like Disney have in regards to product creation.
Download the document "A Layered Fabric 3D Printer for Soft Interactive Objects-Paper".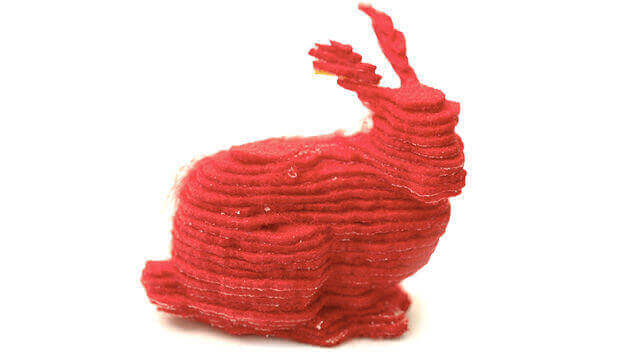 License: The text of "Disney's on to something big with 3D printed fabric toys" by All3DP is licensed under a Creative Commons Attribution 4.0 International License.
Subscribe to updates from All3DP
You are subscribed to updates from All3DP
Subscribe
You can't subscribe to updates from All3DP. Learn more…