Researchers from RMIT University have developed a groundbreaking technique for 3D printed titanium implants, coating them with synthetic diamonds to improve biocompatibility with the human body.
Recognized as a symbol of wealth and status in many cultures, diamonds have an alluring appeal that can catch any wandering eye. This solid form of carbon is typically used to represent holy matrimony or to make a rambunctious statement on high fashion, but it also has uses that reach beyond just being a classy accessory.
Thanks to a new development from RMIT University, this coveted type of bling may soon play an integral role in the improving the functionality of titanium implants. The research team, led by Dr. Kate Fox of the RMIT University School of Engineering, has been coating 3D printed titanium implants with synthetic diamond, aiming to improve biocompatibility.
This research could potentially open the door for such implants to be used in biomedical and orthopedic applications.
Traditionally, titanium is used to develop patient implants as it offers reliability and accuracy in creating medical grade products. However, some human bodies tend to reject titanium since its chemical composition can inhibit the bone and tissue from interacting with the implant.
That's why an alternative is necessary, and RMIT researchers have found that synthetic diamond is a suitable and inexpensive solution.
"Currently the gold standard for medical implants is titanium but too often titanium implants don't interact with our bodies the way we need them to," Dr. Fox said.
And so, the team started testing the synthetic diamond material on a 3D scaffold, developing a surface coating that adheres better to mammalian cells. The coating is created with detonation nanodiamonds, which happen to be even cheaper than titanium powder.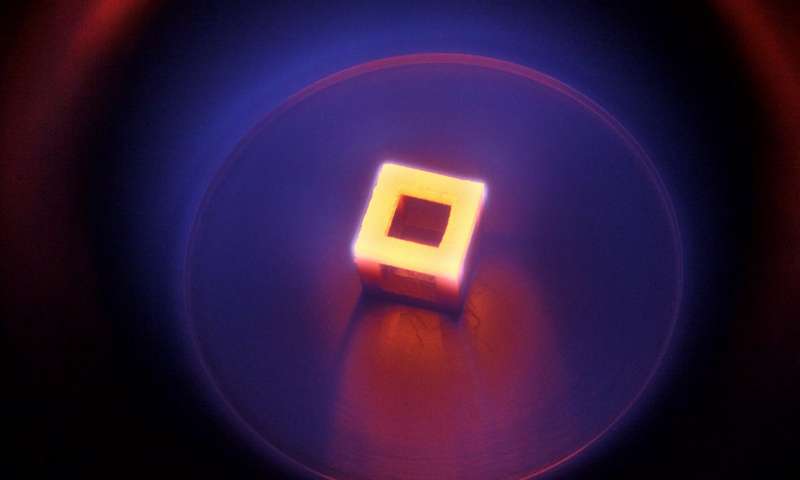 Synthetic Diamond-Coated Implants Offer Better Connection with Cells
The coating effectively promotes enhanced cell attachment to the underlying diamond-titanium layer. At the same time, proliferation of mammalian cells is encouraged.
"The diamond enhances the integration between the living bone and the artificial implant, and reduces bacterial attachment over an extended period of time. Not only could our diamond coating lead to better biocompatibility for 3D-printed implants, but it could also improve their wear and resistance. It's an exceptional biomaterial," Fox said.
The project was run in conjunction with RMIT's Advanced Manufacturing Precinct. The diamond coating itself is made via microwave plasma processing at the Melbourne Centre for Nanofabrication.
According to PhD student Aaqil Rifai, diamond is particularly suitable to use in mammalian bodies because of its carbon content – being a major chemical component of bodies.
"3D printing is a groundbreaking revolution in the modern era. With 3D printing we can design patient specific implants of medical grade. The technology is fast, accurate, reliable and saves labour time," Rifai said."The scalability of 3D printing is growing rapidly, so we can expect to see diamond coatings to become common in orthopaedics sometime in the near future."
Indeed, early testing has shown just how remarkably well mammalian bodies adapt to the diamond. However, Fox cautioned that it would take many years still until the method would be ready for use in actual patients.
The final application will not only offer use for implants, but also orthopedics to coat stents in heart arteries and joints.
The research paper, entitled "Polycrystalline Diamond Coating of Additively Manufactured Titanium for Biomedical Applications", has been published in ACS Applied Materials and Interfaces.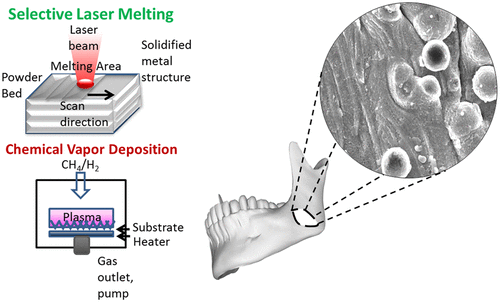 License: The text of "Diamond-Coated 3D Printed Implants Improve Biocompatibility with Human Body" by All3DP is licensed under a Creative Commons Attribution 4.0 International License.
Subscribe to updates from All3DP
You are subscribed to updates from All3DP
Subscribe
You can't subscribe to updates from All3DP. Learn more…