Chinese manufacturer Detu is set to release their latest model of VR camera, the F4 Plus, capable of 8K live streaming in 360 degrees.
Although a number of virtual reality (VR) cameras are now available on the market, most cater to hobbyists. Taking things one step further is Chinese company Detu with their upcoming F4 Plus, a device geared towards professionals.
As with most VR cameras, the F4 Plus offers both panoramic or 360-degree video recording. To achieve a completely spherical perspective, the camera mounts four 200-degree fisheye in a circle.
Each lens captures images at a resolution of 7680 × 3840 pixels at 30 frames per second. Then, in order to be viewed as whole pictures, images are continually assembled by the company's DetuStitch software.
Live streaming is possible through WiFi, up to a distance of 30 meters, or with an Ethernet cable. The camera can stream to multiple platforms, including YouTube and Facebook.
Naturally, 360-degree video is ideal for many occasions — weddings, sports events, or tourist attractions to name a few. Yet at a height of just 18.5 centimeters and a weight of 1.17 kg, why not push the limits of video recording? Mounted to a drone, for example, panoramic views are sure to be amazing…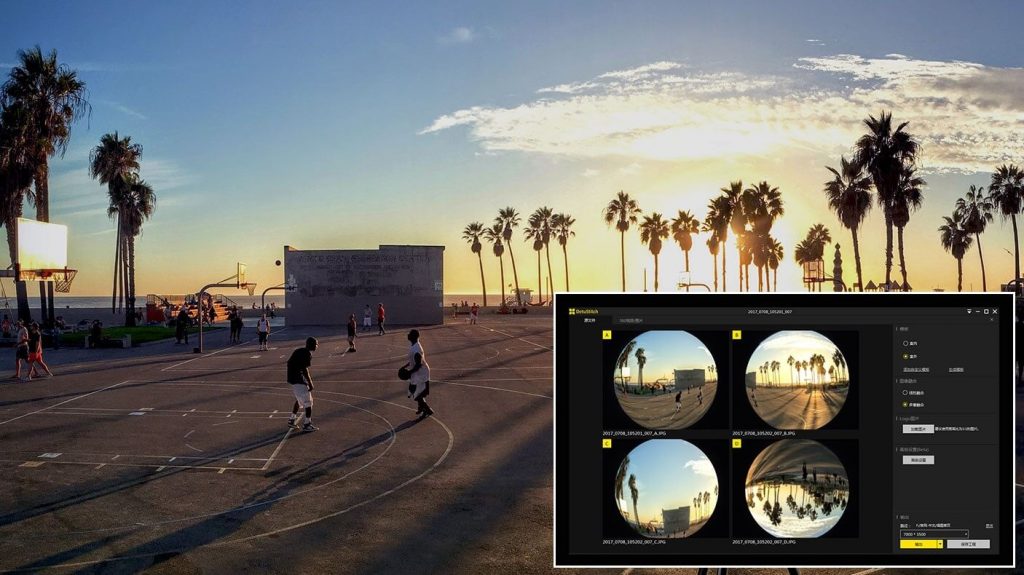 A VR Camera to Rule Them All
VR video allows one to interactively view a scene as a 360-degree spherical image. For example, using a VR headset, one can observe all angles of an area by rotating from a central position.
Now imagine viewing a scene in 8K. That's the theoretical equivalent of 16 HD screens packed into two tiny VR screens! With so much definition, seeing the world with the F4 Plus may seem more real than with your own eyes.
Compared to currently available devices, it's clear to see how Detu's newest model seeks to please professionals. Examples include the Samsung Gear 360 and the Nikon KeyMission 360, which offer live streaming in only 4K resolution.
Unfortunately, the camera's high performance is also reflected in its price. When released, the F4 Plus will be purchasable at $2599, whereas today's VR cameras are typically priced below $1000.
For more information on the F4 Plus, and to receive updates on its release, check out Detu's website.
License: The text of "Detu to Release 8K 360 Degree VR Camera" by All3DP is licensed under a Creative Commons Attribution 4.0 International License.
Subscribe to updates from All3DP
You are subscribed to updates from All3DP
Subscribe
You can't subscribe to updates from All3DP. Learn more…