3D printing has been key to innovation across a wide variety of product lines. Recently, Gabriel Boutin, a Canadian industrial designer and founder of additive manufacturing-focused design company Syncro Design, has been inspired by 3D printing to create a special series of 3D printed bike helmets.
Dubbed Kupol, the project focused on the design and creation of a more comfortable bicycle helmet. Boutin wanted to get rid of the polystyrene foam parts that were not comfortable and usually result in helmet users sweating underneath. The new Kupol helmet keeps the head cooler due to a patented 3D-printed plastic structure which allows the air to flow through. The entire helmet also weighs less than traditional helmets.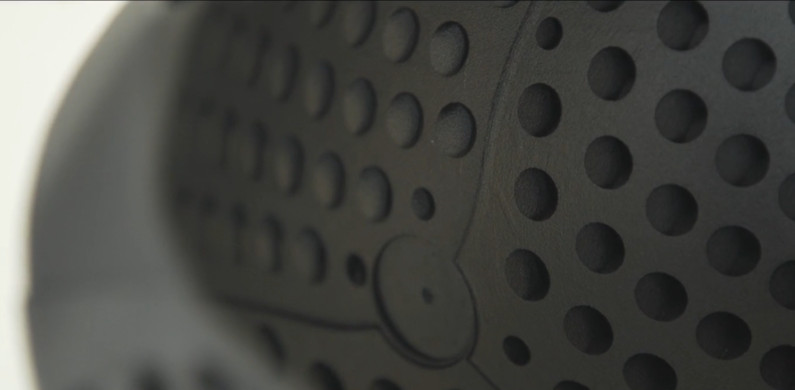 The Prototype Robust Enough To Withstand Serious Impact
To achieve his goals, Boutin worked with HP's Multi Jet Fusion technology, which lets users create plastic parts using the HP MJF PA12 plastic. The HP MJF PA12 plastic is a more durable and chemical-resistant material which can help take creations straight from design to finished product.
The plastic is robust which means it can withstand some serious impact, but at the same time, it's not too heavy. The material is also not too expensive. This makes it suitable for prototyping but also the production of finished products.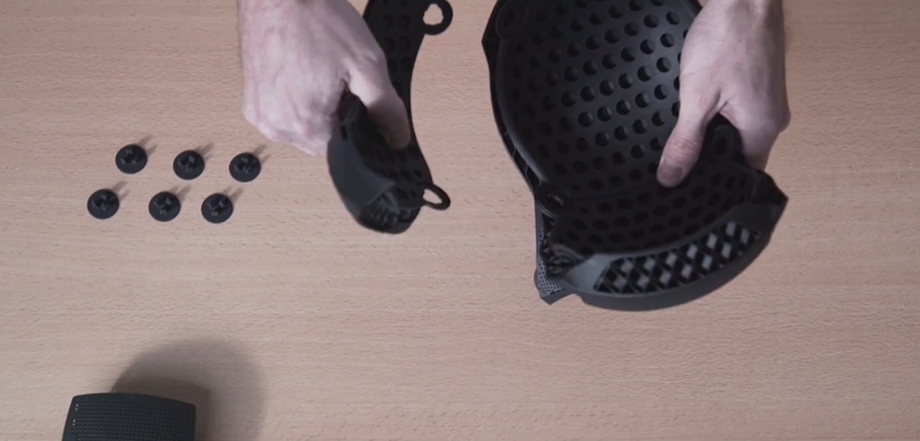 For Boutin, 3D printing offered an opportunity to go from prototype to finished product at a much faster pace. In addition, the technology lets users develop more complicated and intricate designs and structures.
As the quality of 3D printing materials continues to improve, more designers are opting for additive manufacturing to create finished products as opposed to lengthy prototyping procedures first. In addition, the 3D printing finishes continue to improve which allows users to finalize their products with a quality surface look.
For his designs, Boutin worked with Sculpteo's 3D printing service, which provides the HP Multi Jet Fusion technology. Designers looking for a robust plastic with good resistance to chemicals, can place an order through Sculpteo's online 3D printing service and choose the HP Multi Jet Fusion PA12 black plastic.
Sculpteo also provides a range of 3D printing finishes to smooth out surfaces, including the Smoothing Beautifier finish as well as Color Resist and Color Touch finishes (if black is not your thing).
(Source: Sculpteo)
License: The text of "Designer Creates 3D Printed Bicycle Helmets Using HP's Multi Jet Fusion" by All3DP is licensed under a Creative Commons Attribution 4.0 International License.
Subscribe to updates from All3DP
You are subscribed to updates from All3DP
Subscribe
You can't subscribe to updates from All3DP. Learn more…