The Hangzhou based 3D printing company DediBot stole the spotlight at TCT Asia 2018 with its flying 3D printer. The concept, called the Fly Elephant, connects a Delta-style 3D printer to a powerful drone.
We know what you were thinking when you read this bizarre headline. A flying 3D printer? This has to be some sort of clickbait trap… Although that thought certainly crossed our own minds at first, we soon found that the Hangzhou, China based company DediBot really has created a 3D printer that floats mid-air while it extrudes.
The Fly Elephant is a conceptual machine that fuses a powerful drone with a Delta-style 3D printer. This crazy contraption is soaring around the showroom of TCT Asia 2018, attracting intrigued attendees left and right.
DediBot is certainly no stranger to the 3D printing market. The Chinese manufacturer has a wide range of additive manufacturing machines. But the Fly Elephant is unlike anything the industry has seen before, so it's no surprise that the company's booth at TCT Asia 2018 has been crowded all week.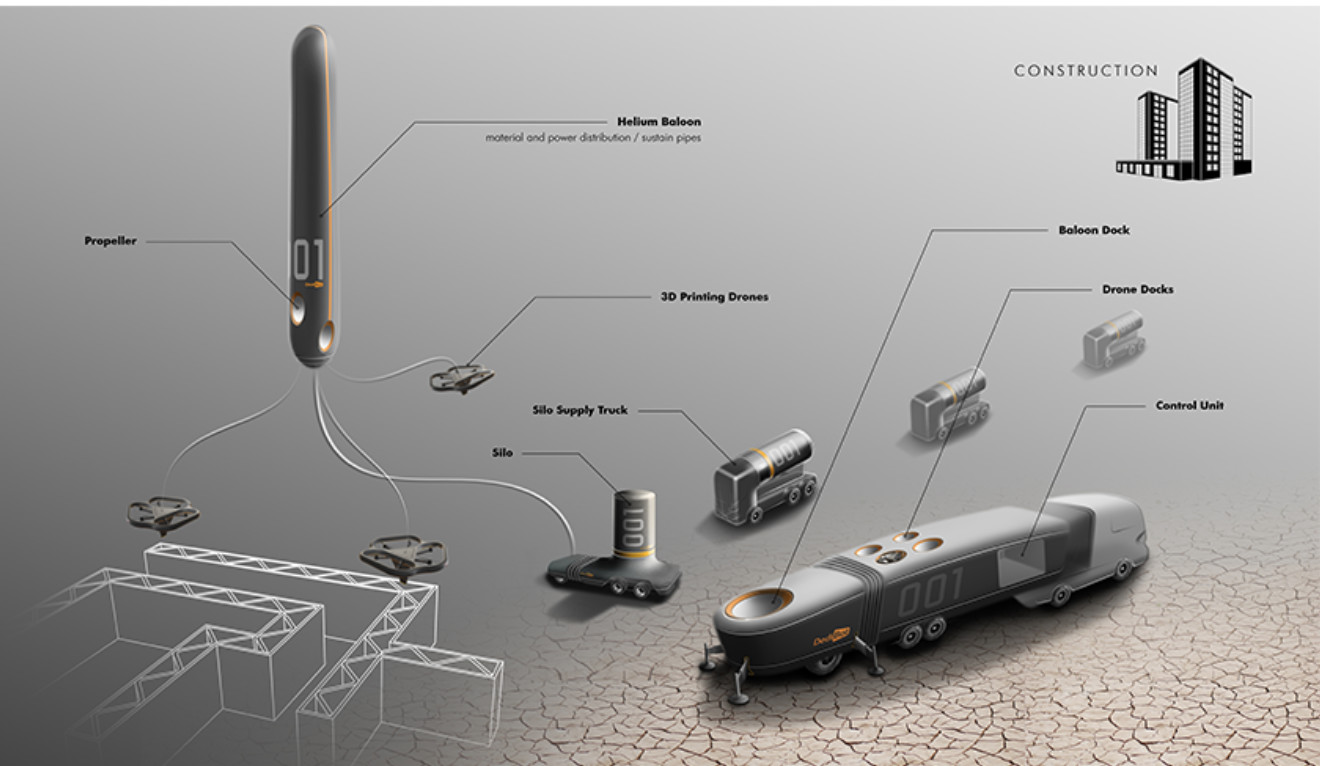 DediBot Showcases Flying 3D Printer at TCT Asia 2018
At the show, the Fly Elephant is 3D printing with a concrete mixture. It will use a special software to direct the drone on where to lay down the material. DediBot believes that the flying 3D printer could be a game-changer in the construction industry.
"The basic principle is to use UAVs as the print execution units, while still maintaining a very high print accuracy, to achieve rapid prototyping of large-size 3D printing structures," DediBot states on its website.
Since the concept essentially eliminates the constraints of the Z-Axis, the Fly Elephant could technically 3D print unlimited structures. Imagine swarms of these drones collectively building construction projects without any restrictions. The UAV Cluster software aims to simulate the behavior of swarms, use flight control algorithms to automate these drones, and more.
DediBot has dubbed this technology as Open-ended Additive Manufacturing (OAM). The company has been showcasing concrete prints made with the Fly Elephant at their TCT Asia 2018 booth. Other possible uses for the UAV-based 3D printer is to manufacture objects and structures in space or even underwater.
While this innovative concept is certainly drawing attention at the Shanghai-based trade show, DediBot admits that the project is still in its early stages. The Chinese manufacturer is currently looking for collaborators to help take the Fly Elephant from an idea to a groundbreaking tool for construction and more.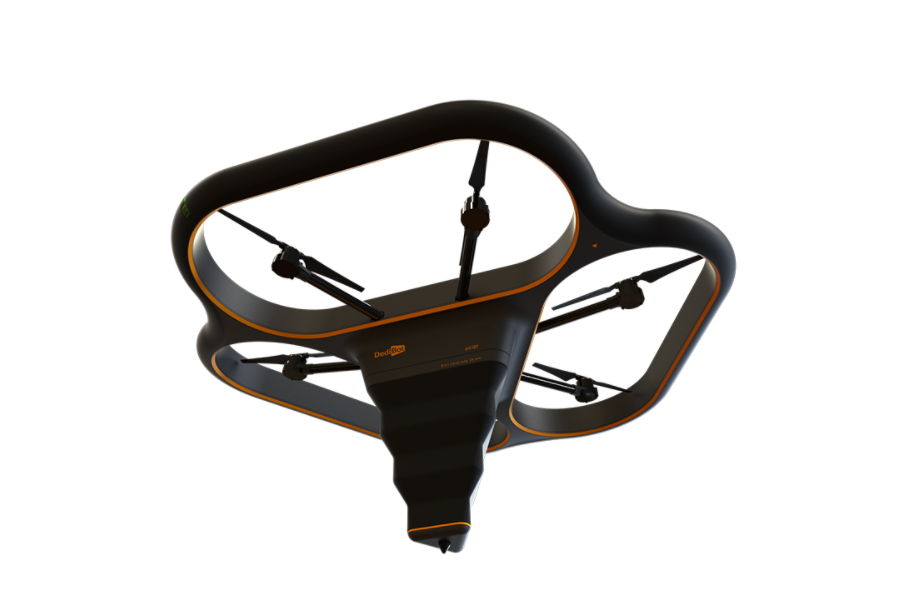 License: The text of "DediBot's Flying 3D Printer Soars Into TCT Asia 2018" by All3DP is licensed under a Creative Commons Attribution 4.0 International License.
Subscribe to updates from All3DP
You are subscribed to updates from All3DP
Subscribe
You can't subscribe to updates from All3DP. Learn more…