Students at Cyclone Racing used 3D printing for their entry to the Society of Automotive Engineers (SAE) International Formula car contest.
Cyclone Racing is an automotive racing team from Iowa State University (ISU), where the students have been working hard on their submission to the Formula SAE competition.
For the competition, students had to design, build, and then test a racecar. The open-wheel racecar is then raced against the entries from other collegiate teams.
This year, the Iowa team created the CR-21, and used 3D printing technology to make the design lighter and faster. For fabrication purposes, they chose a Stratasys Fortus 450mc 3D Printer and ULTEM1010 3D printing material.
The video below shows the car in action:
Cyclone Racing has a Faster Design Process with 3D Printing
To make the race car lighter and faster, the team decided to 3D print the intake, the dashboard and the heel cups.
Before 3D printing was accessible to the students, the intake consisted of aluminum parts. These needed to be turned, milled, cut and welded together — which took a lot of time.
By using a 3D printer, the students could create an intake which was smooth with a gradually sloping inner wall. This allows for a smooth and consistent airflow which creates more horsepower.
To determine the perfect design — and figure out where material could be added or removed — the team used Finite Element Analysis (FEA) during the intake's design process. FEA simulates the forces and stresses that are applied to a specific part during racing.
With a 3D printer, changes could be made and prototypes built in a shorter time. This helped the team to quickly determine where material could be added or removed from the design.
The car is lighter and faster than if the students had used traditional manufacturing methods. With a shorter design process, the students now have more time to focus on testing the CR-21 to make sure it's a winning design.
Everything seems to be going well so far, the team pointed out on their Facebook page: "The FSAE World Rankings were just updated, Iowa State is now 38th in the world out of 531 teams!"
Source: Stratasys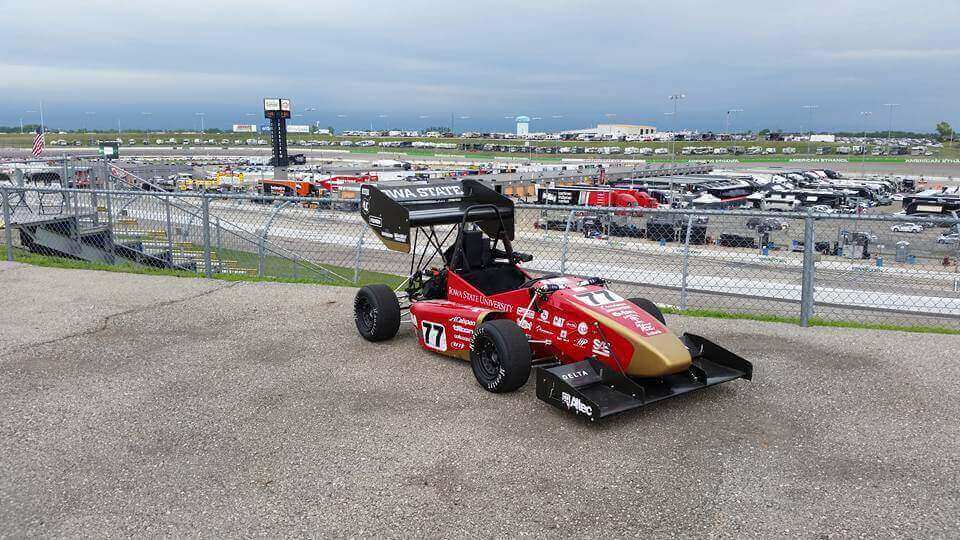 License: The text of "Cyclone Racing uses 3D Printing for Formula SAE Competition" by All3DP is licensed under a Creative Commons Attribution 4.0 International License.
Subscribe to updates from All3DP
You are subscribed to updates from All3DP
Subscribe
You can't subscribe to updates from All3DP. Learn more…