Who should read this: anyone interested in finding out what toy cars their children will soon be playing with.
Hot Wheels, the most popular toy car maker in the world, has been using 3D printers in its protoyping department for many years. They have 30 professional Stratasys machines in their factory to help them create as many as 240 new modes each year. So 3D printing is already a big part of the toy car industry and soon it will be a lot more.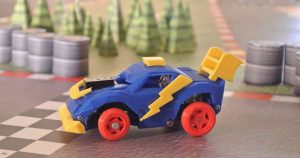 That's because while current desktop 3D printers are not capable of making die-cast models in the high numbers and low prices that Hot Wheels requires, there are new start-ups, such as 3D Racers, that are creating an entirely new type of toy car: the smartphone remote controlled, smart, connect and 3D printed type.
From prototype to the track
It works like this: you create the car by using a free online editor, choosing from a total of 100,000 combinations of colors and shapes. Finally you download the components of the car as an STL file to be 3D printed. The current early version of the editor only lets you download a solid plastic version, with accessories (such as a spoiler, special wheels and exposed motor) that you can assemble. In the future you will be able to integrate it with Arduino electronic components to make it "smart".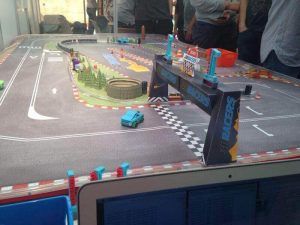 In the final version, which was exhibited at the Maker Faire Europe in Rome, each car has an internal sensor that detects the checkpoint "gates" of the track, also custom designed and 3D printed. The electronics also allows you to simulate weapons, upgrades and power ups, just like you would do in a classic arcade racing video game like Mario Kart.
You will be able to control the App for Android and iOS smartphones. The vehicle will also serve to simulate the consumption of the tire and fuel and even damages in the newer versions that will be developed with the help of the 3D Racers open community and an Indiegogo campaign. The entire project is open and is looking for partners who want to integrate it.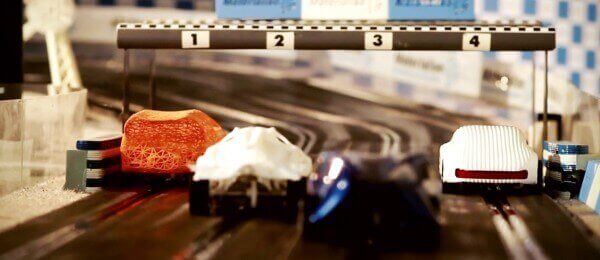 A team effort

The 3D Racers editor (which can be integrated into any website through a free widget) allows you to choose between four different types of cars (Corvette Pickup, the Armageddon from the classic videogame and the DeLorean made famous by the Back to the Future movies). You can add a bumper, five different types of exhaust, front and rear wheels with different styles and some customization options. You can then view the 3D rendered model and export it as a printable file.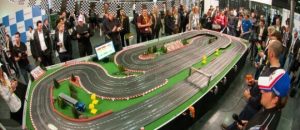 So far Hot Wheels has been using 3D printing for prototpying and marketing purposes, while 3D Racers has been using it to create a personalized, smart toy car racing game. Even Materialise, one of the biggest 3D printing services in the world, showed its interest by creating a spectacular 3D printed Slot Racing car track that the company took to fairs around the world as a Championship for both players and slot car desginers
When Hot Wheels will finally fully embrace revolution and join forces with Materialise's 3D printing experience and 3D Racers new ideas, the future of toy cars will to get a lot more fun.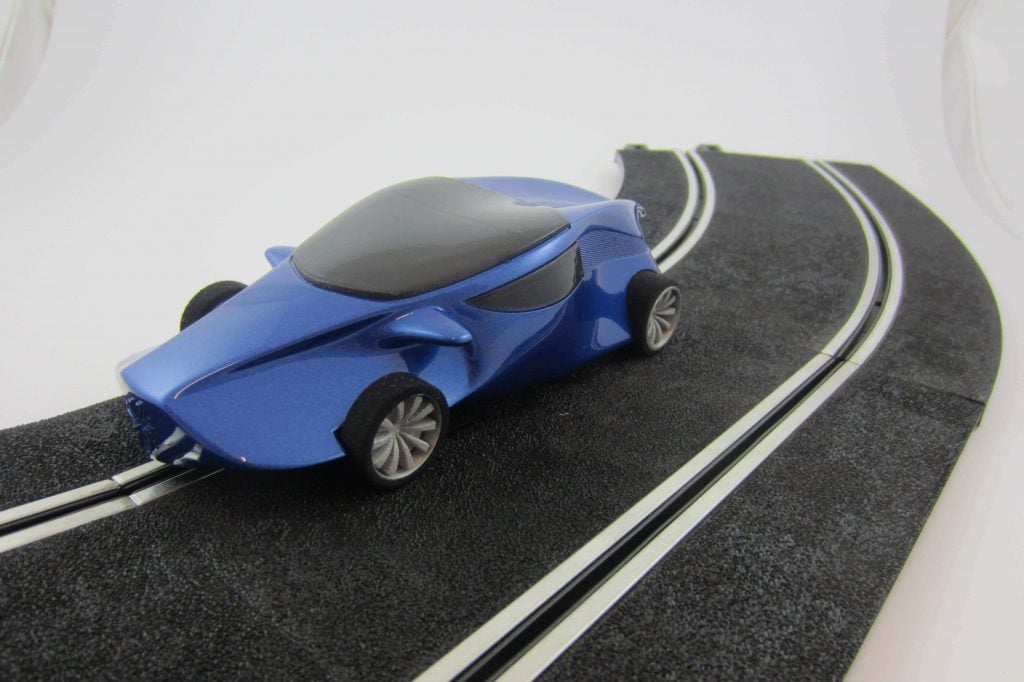 License: The text of "Connected, Smart, 3D Printed: The Future of Toy Cars" by All3DP is licensed under a Creative Commons Attribution 4.0 International License.
Subscribe to updates from All3DP
You are subscribed to updates from All3DP
Subscribe
You can't subscribe to updates from All3DP. Learn more…