Jungsub Shim in a Korean designer who used a 3Doodler to create a functioning Connect chair for her design course at Hongik University in Seoul.
What's the most intricate thing you've ever created with a 3D printing pen? Were you ambitious enough to try out an Eiffel Tower model? Or perhaps you stuck to simple 3D boxes? Either way, Jungsub Shim has considerably raised the bar.
Shim is a Korean designer who decided to focus on "connection" for her woodworking and design project at the Hongik University in Seoul. With this concept in mind, she created a unique and beautiful chair with a 3Doodler 3D printing pen.
With the pen, Shim was able to draw in mid-air, with the molten plastic filament solidifying shortly after extrusion. The final "Connect chair" is intricate, but it's not just for decoration — you can also sit on it. The lattice-like frame is strong enough to take your weight.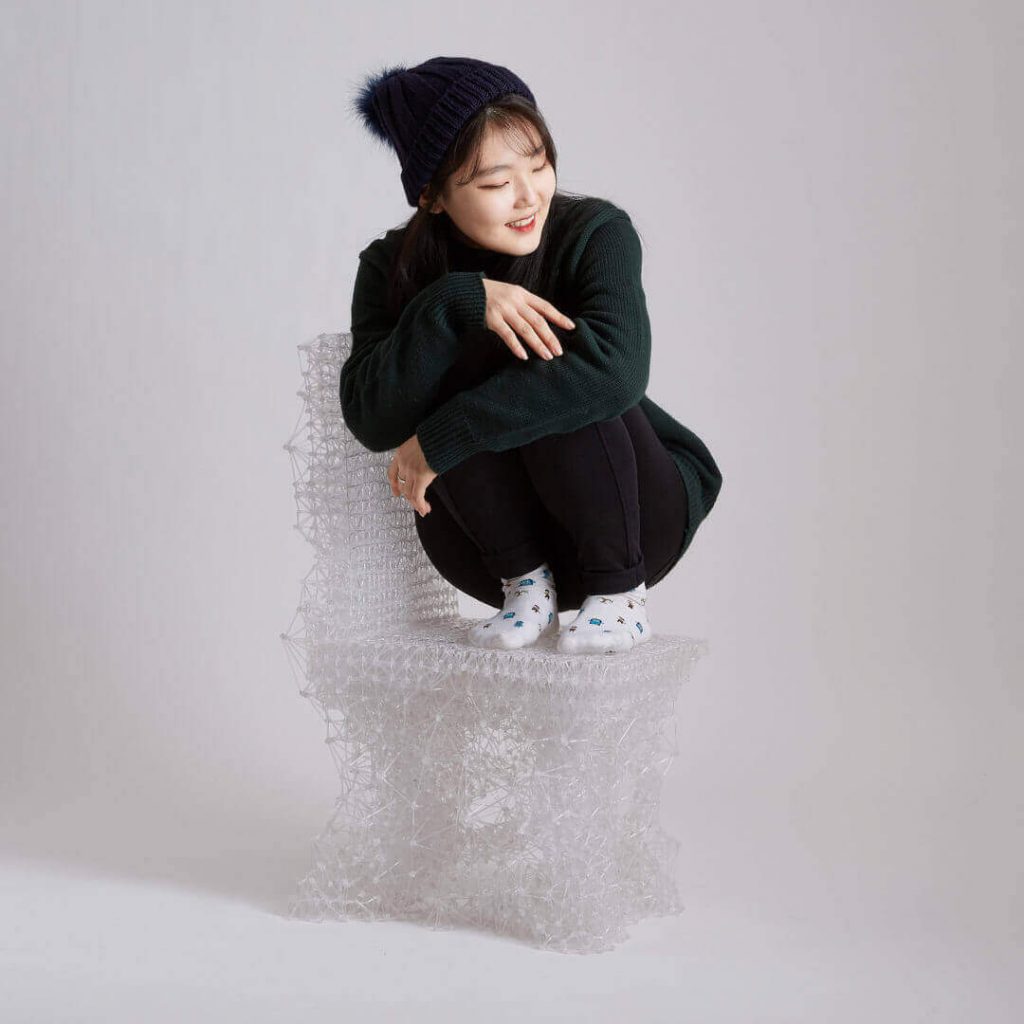 3Doodling the Connect Chair took Two Months
Shim explains that the inspiration behind her work is an interest in global internet connections. She focused on how links are formed, and even how the human brain works.
"Connect visualises in detail the figure of modern people living with connections, as well as showing the effect of coincidence when each connection creates a structure with more complexity and variations."
To create the Connect chair, Shim first created single lines with the 3Doodler. These were then connected one-by-one in a laborious and gradual process.
Shim worked for eight hours each day for two months. She made repetitive movements to build up the lattice shape until the chair was strong enough to support a person's weight.
"It resembles what most modern people do at work," Shim says. "Like the work done by factory workers in the industrial world, or the monks training themselves in prayer through the same movement every day."
The final chair is a stunning achievement. If you've recently moved into an unfurnished apartment, using a 3Doodler pen is probably more hassle than taking a trip to IKEA (although only just). But it would certainly make for an interesting talking piece at your housewarming party.
Source: Dezeen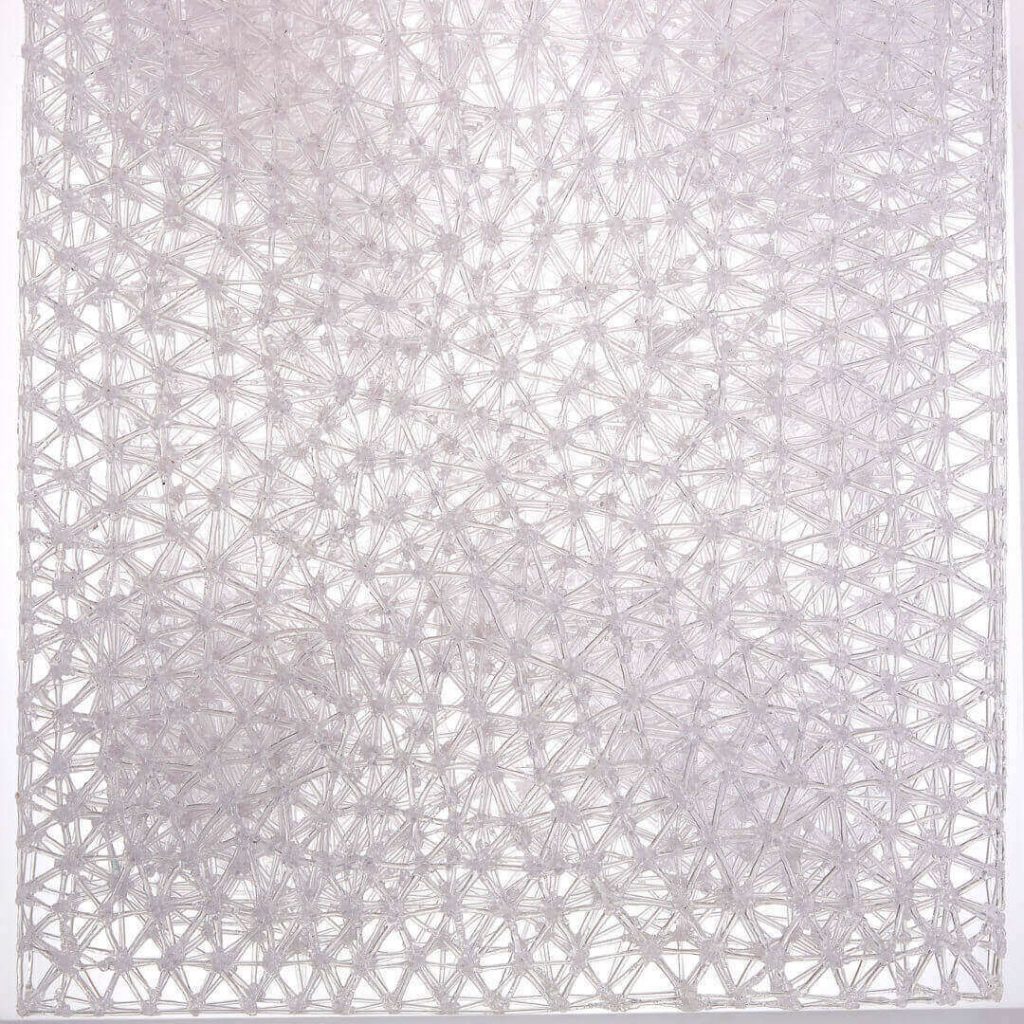 License: The text of "Korean Designer Draws "Connect Chair" with 3Doodler Pen" by All3DP is licensed under a Creative Commons Attribution 4.0 International License.
Subscribe to updates from All3DP
You are subscribed to updates from All3DP
Subscribe
You can't subscribe to updates from All3DP. Learn more…