ColorFabb has released their popular nGen_FLEX 3D printing filament in five new skin tone colors, giving 3D printed prosthetics a real look.
Across the world, there are many places where prosthetics have an underlying stigma surrounding them. Many amputees are hesitant to equip their body with a bright colored, functional prosthetic device. Although more subtle, skin-toned prosthetics exist, they often cost an excessive amount of money.
To solve this problem, ColorFabb has been working with non-profit organizations that are active in the Middle East and East Africa. The collaborative aim is to find a way to overcome local sensitivities that amputees face with 3D printed prosthetics. Ultimately, ColorFabb wants to offer a solution that those in need of assistive devices would feel more comfortable and confident using.
Back in September 2016, ColorFabb unveiled their nGen_FLEX filament at the TCT Show in Birmingham. The company showed how this semi-flexible filament could be used in the field of prosthetics. The filament attracted interest across the industry, and so, ColorFabb hinted at more future developments to the nGen_FLEX line. Now, the filament producer has added five new skin tone colors to their nGen line.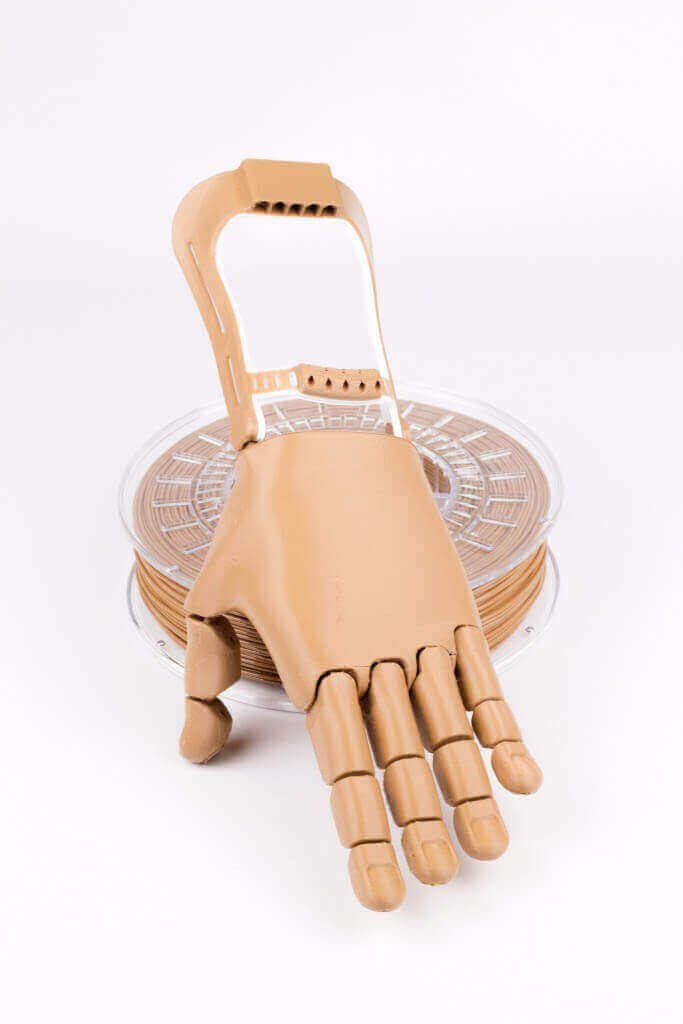 The Skin-ny on ColorFabb's New nGen_FLEX Filament
The range of colors were chosen and developed with help from different non-profit organizations. With the new line of nGen-FLEX, it's now possible to print from five skin-like colors.
These colors include Pantone 1R15 SP (dark brown), Pantone 3R14 SP (medium brown), Pantone 4R15 SP (light brown), Pantone 2Y10 SP (medium beige), and also Pantone 5Y08 SP (light beige).
Generally speaking, ColorFabb's nGen_FLEX is their first semi-flexible material. The nGen line is specifically designed for use with functional parts, making it ideal for prosthetics devices.
nGen_FLEX is an engineering-grade filament that is flexible, as well as resistant to high temperature and chemicals. This makes it an exceptionally suitable material for prosthetics as shown on the pictures.
You can find out more information and buy your own filament spools from ColorFabb's website. But act fast, as there is only a limited supply of nGen_FLEX available!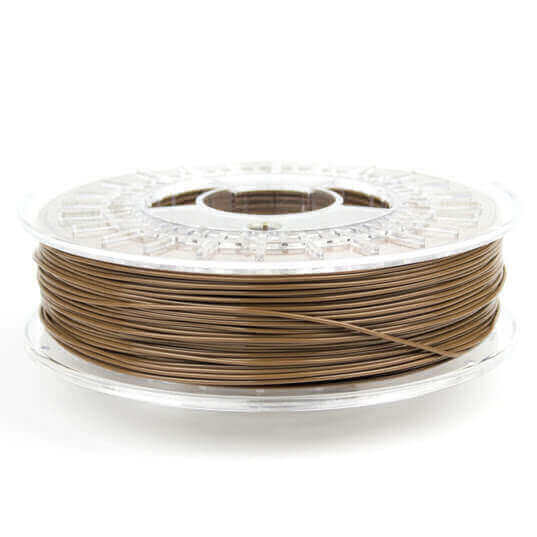 License: The text of "ColorFabb's Skin Toned nGen_FLEX Gives Prosthetics Lifelike Look" by All3DP is licensed under a Creative Commons Attribution 4.0 International License.
Subscribe to updates from All3DP
You are subscribed to updates from All3DP
Subscribe
You can't subscribe to updates from All3DP. Learn more…