Filament manufacturer Colorfabb launched their new material "steelFill" and an innovative 3D printer today on the Additive Manufacturing Show in Amsterdam.
Colorfabb is known for interesting and exotic flavors of 3D printing filament, such as bronzeFill, copperFill and brassFill. We have an in-depth article on these (and other) materials here.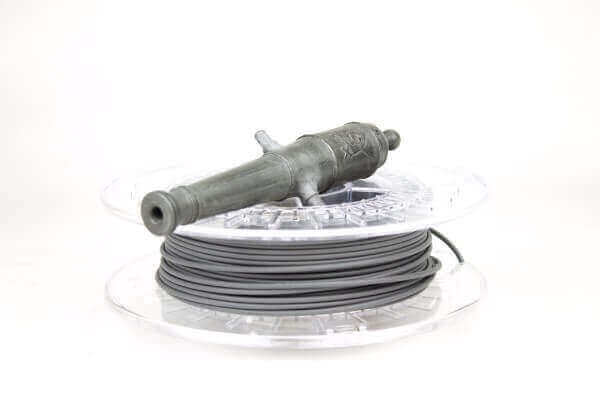 By adding steelFill to the portfolio, they claim, "we have completed our range of metal filled filaments." According to their press release, Colorfabb have been experimenting with various grades in the past few months and finally found the material "which shows excellent results on the Ultimaker 2 and Makerbot Replicator 2, amongst others. We have been testing on various printers as well and have found it prints as well as bronzeFill."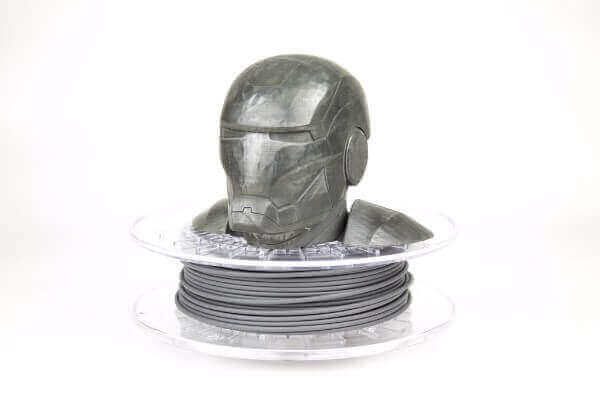 steelFill will be available later this summer through the Colorfabb webshop and worldwide network of distributors and resellers.
Aside from the metal filled filaments, which have the highest loads of metal particles in them compared to similar products, they offer natural filled filaments like woodFill, bambooFill and corkFill.
Stacker S4 3D printer manufactures four parts at the same time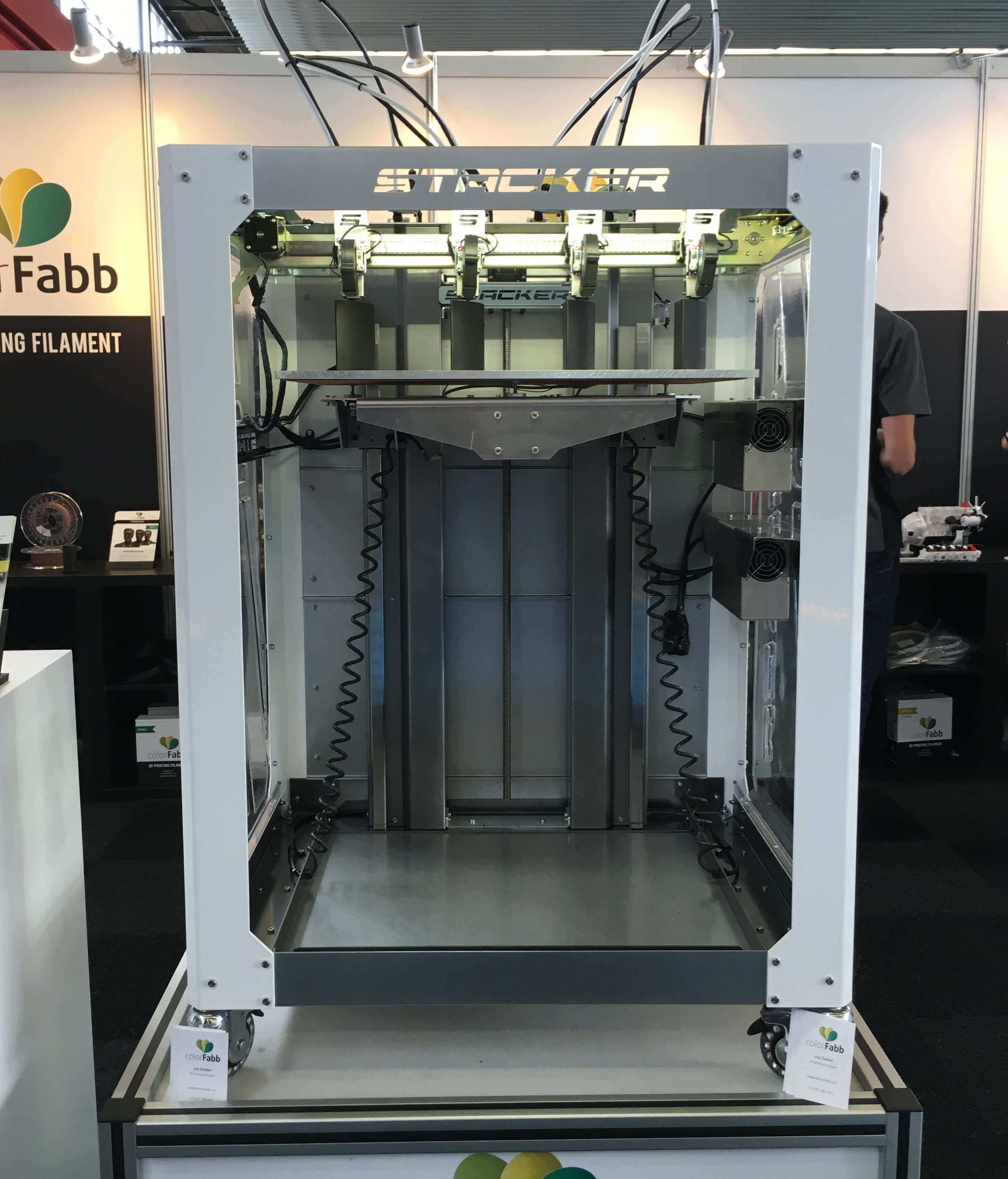 Also on the show floor of Additive Manufacturing, there is the Stacker S4 printer, which will be available later this summer through Colorfabb also.
The Stacker S4 has a big build volume and can print up to four parts at the same time – which makes it an interesting alternative to 3D printing farms.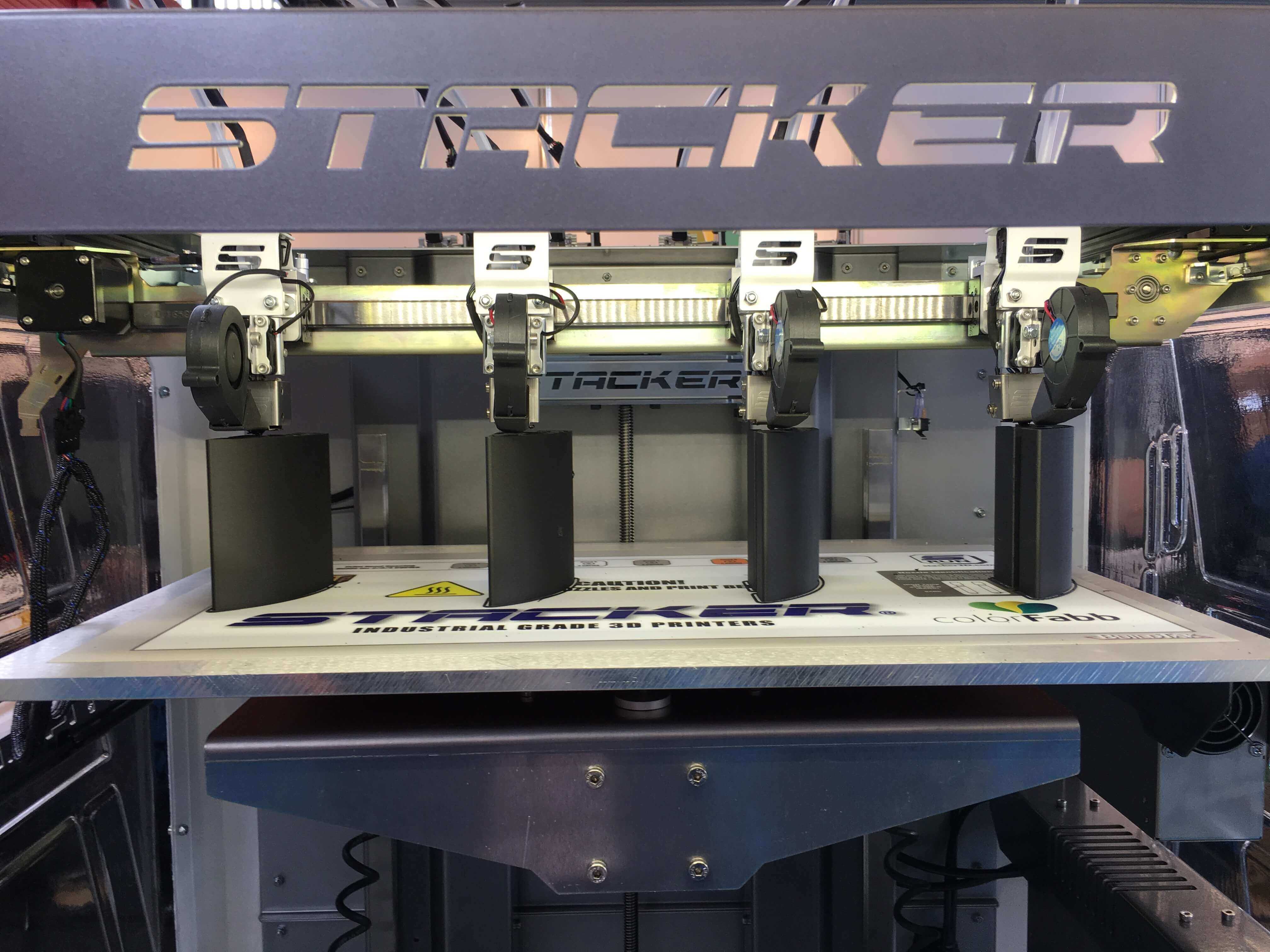 More information to follow.
License: The text of "Colorfabb announces steelFill Filament, "4 Stack" 3D Printer" by All3DP is licensed under a Creative Commons Attribution 4.0 International License.
Subscribe to updates from All3DP
You are subscribed to updates from All3DP
Subscribe
You can't subscribe to updates from All3DP. Learn more…