The Chattanooga startup Collider is developing the Orchid 3D printer, capable of producing metal objects comparable to injection molding.
With the recent emergence of Desktop Metal's two new breakthrough 3D printing systems, affordable and compact metal 3D printing is finally here. While this Massachusetts startup is taking the industry by storm, they aren't the only newcomers looking to conquer the market.
The Chattanooga, Tennessee-based startup Collider is also in the midst of developing a unique 3D printer, the Orchid. This machine is currently in its production-prototype stage. It's a safe, compact, and affordable printing system meant for manufacturing businesses and labs.
This week at TechCrunch Disrupt in New York City, the company is pitching their brilliant idea in the Startup Battlefield competition. Here, they've been building hype for their new flagship printer. If they win the Battlefield Competition, Collider will receive $50,000 in investment funds.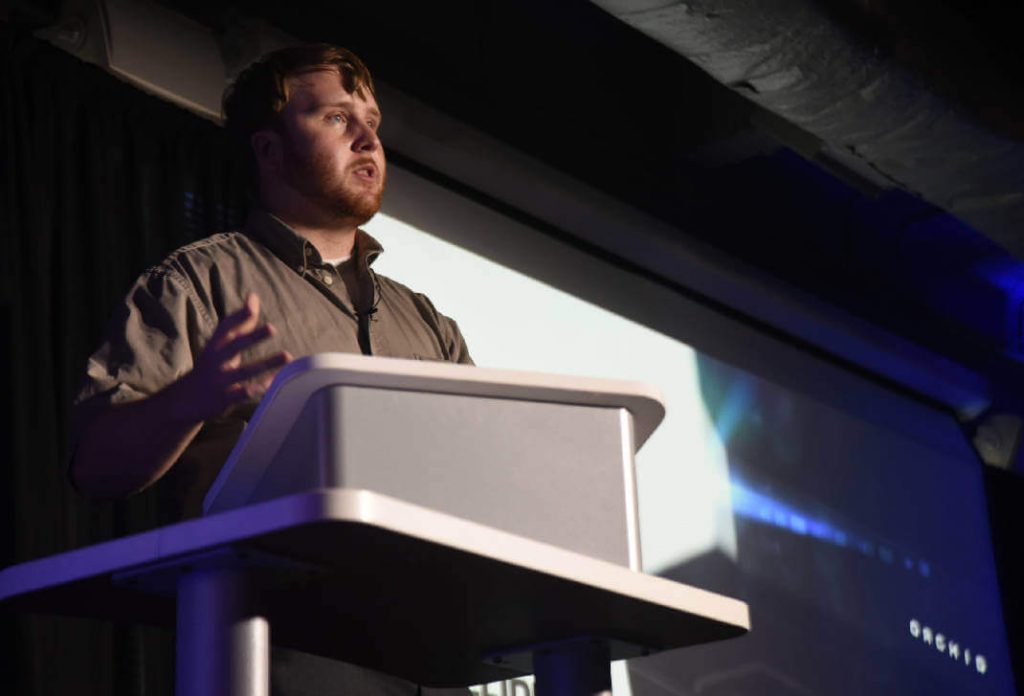 The Orchid 3D Printer: Collider Aims to Shakeup the Industry
According to Collider, the printing process is a special combination of DLP technology and traditional plastic casting. The technique starts with a typical 3D design model. However, instead of printing the object itself, the Orchid produces a mold of this 3D model.
From here, the Collider printer fills this 3D printed mold with a mix of metal powders and a liquid binder from "off-the-shelf" cartridges. Then, the prospective user removes the machine's build plate and filled mold.
The filled mold is set into a warm water bath, which dissolves the 3D printed shell away. Finally, the freshly cured metal part is put it into a furnace. This helps sinter the metal object and eliminate the binder material.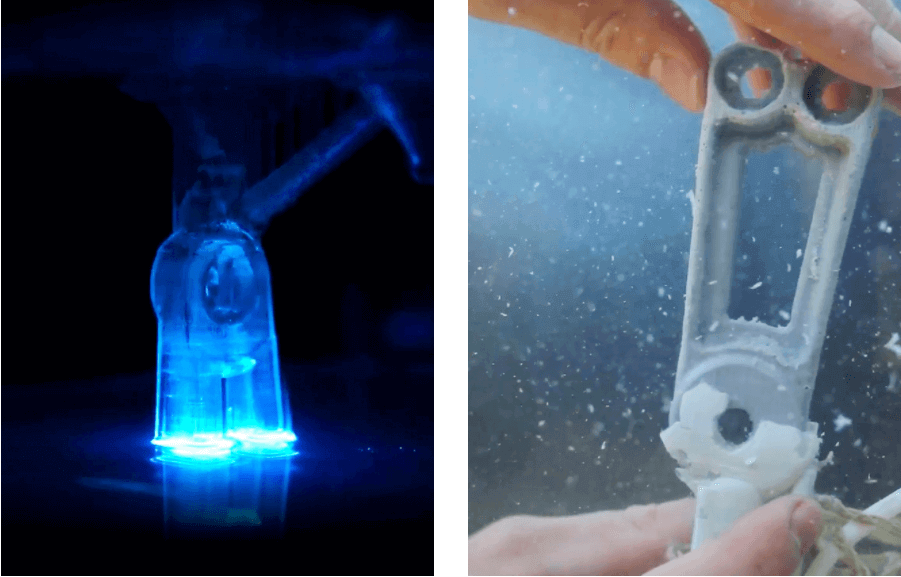 Aside from metals, the mold can also be filled with silicone or other polymer-based materials. Although the Orchid is a 3D printer by nature, it's equally an injection molding system as well.
"We're an automated system that looks like a 3D printer but at the end of the day we are an injection-molding system. So this is a more familiar thing in terms of the design guidelines that manufacturers are already working with," says CEO Graham Bredemeyer, an ex-Shapeways employee.
While 3D printing technology often suffers from material strength, Collider is instead fusing it with traditional manufacturing systems. By combining the speed of printing and the material strength of injection molding, the Orchid might be a major game-changer for companies looking for a capable and affordable manufacturing system.
You can apply to become a Collider Beta tester on their website. These machines will ship later this year, while customer-ready Orchid will ship sometime in 2018.
Source: TechCrunch
License: The text of "Collider Developing Compact and Affordable Metal 3D Printer" by All3DP is licensed under a Creative Commons Attribution 4.0 International License.
Subscribe to updates from All3DP
You are subscribed to updates from All3DP
Subscribe
You can't subscribe to updates from All3DP. Learn more…