Carbon have announced the addition of four major 3D printing service bureaus and contract manufacturers to their CLIP early customer program.
Last year in a TED Talk, Carbon CEO Joseph DeSimone unveiled a new 3D printing technique seemingly inspired by the T-1000 from Terminator 2. He promised that objects could be fabricated between 25 and 100 times faster than any current 3D printing methods. He also claimed this technique could provide smoother and stronger parts.
The technology, which the company calls Continuous Liquid Interface Production technology (CLIP), harnesses light and oxygen to continuously "grow" objects from a pool of resin, rather than printing them layer-by-layer.
Fast forward 12 months and companies CIDEAS, Sculpteo, The Technology House and WestStar Precision are now part of an early customer program to offer access to Carbon's Continuous Liquid Interface Production (CLIP) technology.
The major benefits of CLIP are that it will enable product designers and engineers to produce polymeric parts which have high resolution, surface finish, and greater mechanical properties.
These properties are required for functional prototyping and production parts for industries such as automotive, medical and consumer electronics.
In a press release, DeSimone said: "These new customers are key drivers of innovation and production across industries. We're excited to partner with them and offer expanded access to CLIP to further uncover application opportunities for our technology."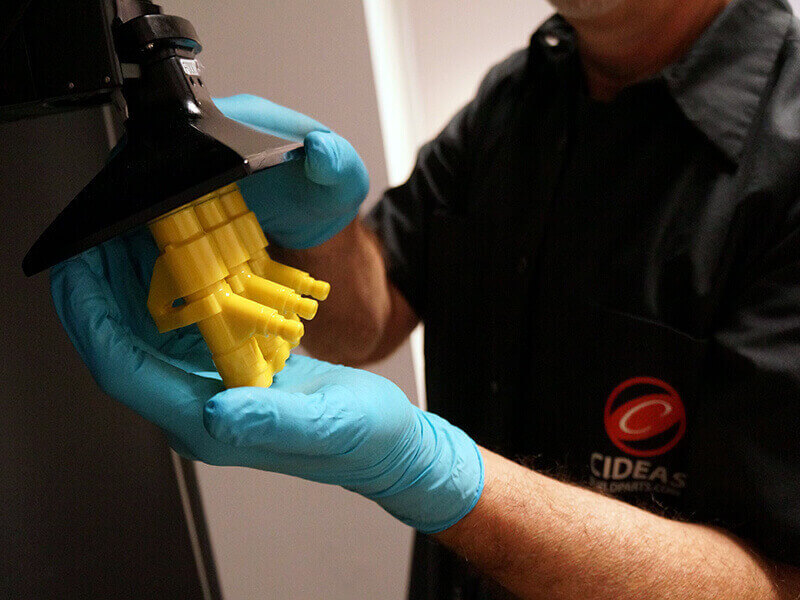 How Does CLIP Technology Work?
As you can see in the video below, CLIP uses a photochemical process to rapidly transform 3D models into physical objects.
The process works by projecting a continuous sequence of UV images through an oxygen-permeable, UV-transparent window below a liquid resin.
The dead zone created above the window maintains a liquid interface while the part advances above. CLIP also uses a range of materials which were designed to meet common engineering requirements.
Since unveiling CLIP in March 2015, Carbon have been hoping to accelerate the future of additive manufacturing by introducing the world to the possibilities of a future fabricated with light. Sounds exciting.
To date, Carbon has received $141 Million in funding. If you'd like to learn more, visit their website.
License: The text of "Carbon to Offer CLIP Technology with Four 3D Printing Partners" by All3DP is licensed under a Creative Commons Attribution 4.0 International License.
Subscribe to updates from All3DP
You are subscribed to updates from All3DP
Subscribe
You can't subscribe to updates from All3DP. Learn more…