Chisel&Mouse is a design studio run by two brothers who use 3D modelling software, 3D printing and plaster casts to create replica buildings.
Robert and Gavin Paisley are the brothers behind Chisel&Mouse — a studio which uses both digital design processes and traditional carving methods for the same project.
Chisel&Mouse make perfect architectural replicas using 3D modelling, 3D printing and plaster casting.
As a result, the brothers are creating architectural models which receive a lot of praise worldwide. What's special about the models is that they're a precise replica of a real building.
Their bestseller is the Battersea Power Station which costs £150. However, private homes can also be created. With the appeal being able to hold your home in your hands, the brothers have seen a sales increase of 70% year-on-year since 2014.
To create the models, they begin with SketchUp. Using the 3D modelling software, the brothers draw a building from a photograph.
They then send the design off to be 3D printed. This print is then turned into a rubber mold.  The brothers check the model over and correct any errors, then go through the entire process again until the design is a perfect replica. Using the rubber mold, the brothers can cast a model.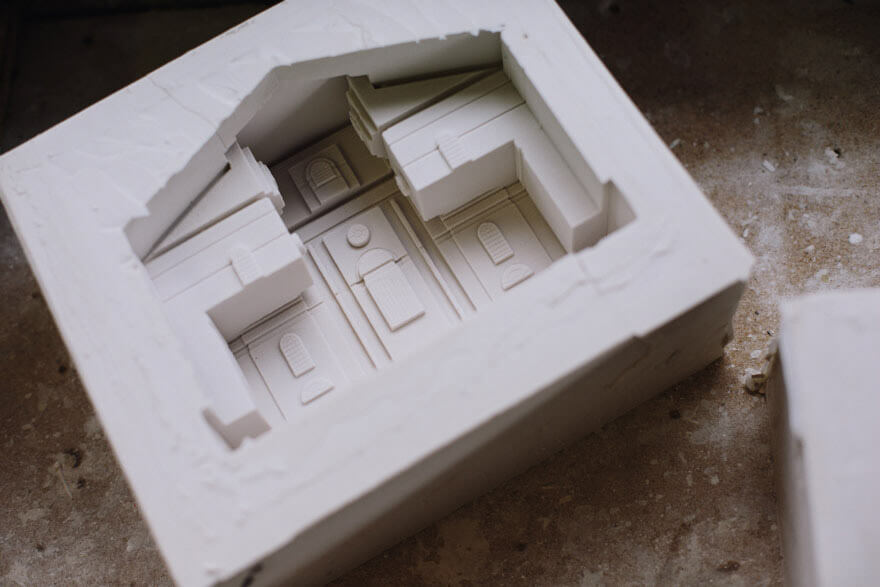 A Mini Replica of Your Home
The brothers initially wanted to just 3D print the models, but Gavin explains: "Although 3D printing is expensive, the results didn't feel expensive and the models lacked that luxury craft touch."
Instead, he took a plaster mold-making course and went from there. "It's really important that the reproductions are exact, we're not trying to do an abstraction," says Gavin.
"It's really important that the reproductions are exact, we're not trying to do an abstraction."
The brothers use jesmonite plaster for the casts due to its strength. Gavin adds that it can take a bit of battering thanks to the high levels of resin and acrylic.
After completing the models, it's a case of lightly sanding and chiseling any imperfections. The final touches are mini doors and windows which are made from metal in Scotland. However, Robert and Gavin fit these small pieces in their studio.
If you'd like to buy one for Christmas, you'd better get your orders in now; creating a model can take the brothers a few months. You can find out more about the houses on the studio website.
Source: The Telegraph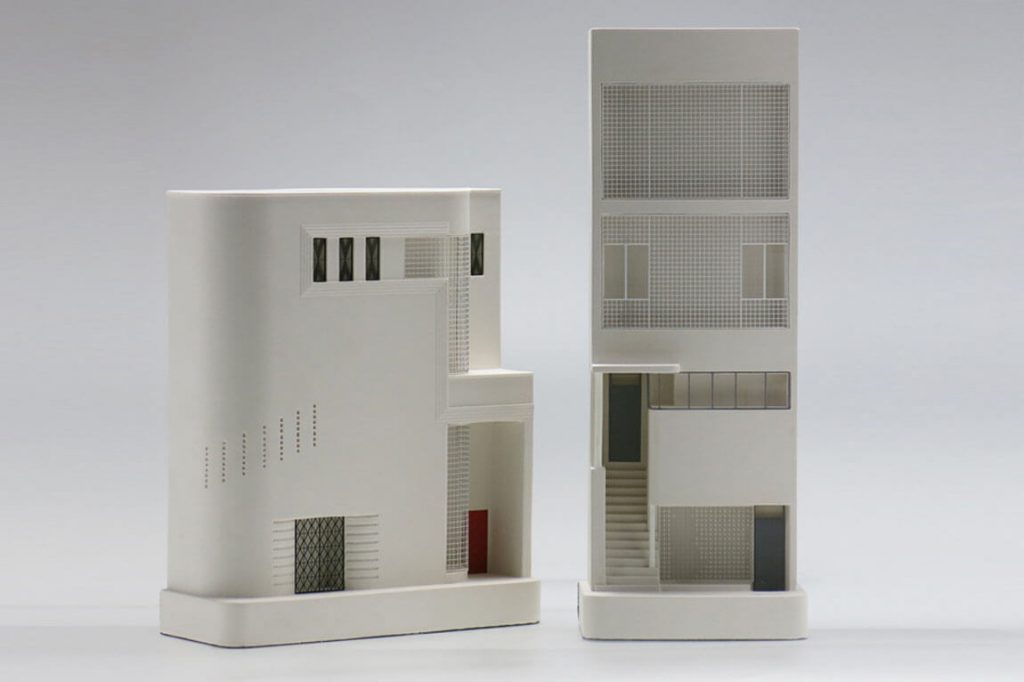 License: The text of "Chisel&Mouse Create Replicas of Real Buildings Using 3D Printing and Plaster Casting" by All3DP is licensed under a Creative Commons Attribution 4.0 International License.
Subscribe to updates from All3DP
You are subscribed to updates from All3DP
Subscribe
You can't subscribe to updates from All3DP. Learn more…