The Yungang Grottoes Art Gallery is displaying full-size 3D printed Buddhist statues recreated from carvings at a UNESCO World Heritage site.
3D printing is a technology of the future, but one area that it has proved valuable for is the preservation of historical and cultural relics. Earlier this week, in the coastal Chinese city of Qingdao, the Yungang Grottoes Art Gallery opened an exhibition featuring 3D printed replicas of three ancient Buddhist statues.
These full-size models are imitations of Buddhist figures carved into a sandstone cliff at the Yungang Grottoes caves. This area is a UNESCO World Heritage site located in Datong City, Shanxi province, northern China.
The Yungang Grottoes caves extend for nearly 1km, and house around 51,000 carved statues and images throughout the 250-plus caves at the site. Preserved for about 1,500 years, the cavern's artwork is now being threatened by natural weathering and air pollution.
And so, the Yungang Grottoes Research Institute, Zhejiang University, and Qingdao Publishing Group have collaborated to transform these carvings into 3D printed replicas.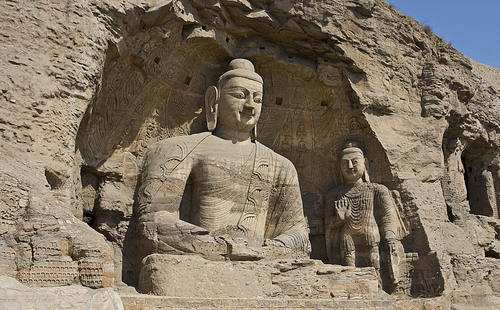 Using 3D Printing to Preserve Buddhist Statues in the Yungang Grottoes Caves
First, researchers captured more than 10,000 photos of the original statues. These pictures were used to create accurate 3D models, which were then produced over six months with 2o 3D printers and locally sourced sandstone material. The research team divided the cave model into 842 different 3D printable parts.
After painting the base layer with a machine, artists came in to put the finishing touches on these grandiose Buddhist relics. To provide a realistic look and touch, they used specially developed spray paint with a yellow sandstone texture. The project participants even went so far as to replicate the lighting of the caves.
Of the three Buddhist statues on display at the Yungang Grottoes Art Gallery, the largest is 10 meters tall, while the other two stand at 6 meters.
"It's hard to believe that they are reproduced. They look so real," said Zhang Zhuo, head of the Yungang Grottoes Research Institute.
While certainly impressive, this is far from the first instance where 3D printing technology was used to preserve and replicate historical relics. A couple of years back, archeologists started an initiative to record and print 3D models of ancient sites in Syria that were endangered of being destroyed by the terrorist organization ISIS.
Now, the Yungang Grottoes Research Institute is working to reproduce Buddhist statues from two other caves in China. All in all, the project showcases just how helpful an emerging technology can be when it comes to keeping ancient history intact.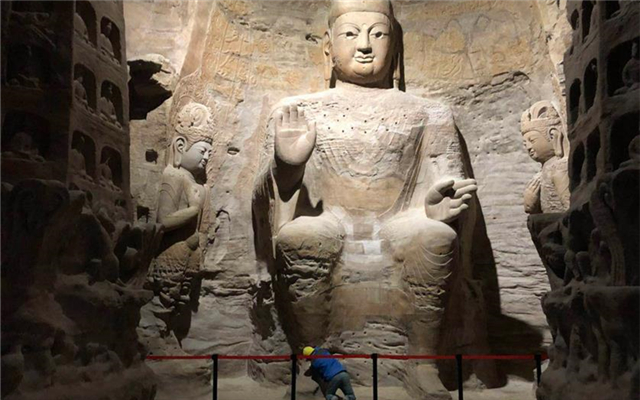 Source: Yungang Grottoes
License: The text of "3D Printing Helps Preserve Buddhist Statues From Yungang Grottoes Caves" by All3DP is licensed under a Creative Commons Attribution 4.0 International License.
Subscribe to updates from All3DP
You are subscribed to updates from All3DP
Subscribe
You can't subscribe to updates from All3DP. Learn more…