Carbodeon and Tiamet 3D strike up a strategic partnership to develop nanodiamond-enhanced 3D printing filament. This PLA-based material will provide enhanced thermal and mechanical properties, including a 100 percent increase in tensile strength.
We've all heard Marylin Monroe's musical number about how diamonds are a girl's best friend, but a recent material development hints that nanodiamonds could soon become your 3D printer's closest companion. Well, at least that's the idea behind the latest filament from Finnish nanodiamond manufacturer Carbodeon and Dutch 3D printing material producer Tiamet 3D.
This new 3D printing material will be the first-ever filament to be enhanced by diamond nanoparticles. The recent development is just the start of a collaborative effort between the two companies, both of which have recently signed a strategic partnership agreement with one another.
As part of the cooperation, Carbodeon will supply Tiamet 3D with the nanodiamond materials. The two companies will also work together to develop this new PLA-based filament. The nanodiamond-enhanced filament will offer improved thermal and mechanical properties, increasing tensile strength by 100 percent.
"Nanodiamonds offer the potential to make 3D printed components that perform as well as or better than comparable injection moulded components, but with massive cost reductions and production speed environments, especially for prototype, on-demand and short-run production," explains Dr. Vesa Myllymäki, CEO of Carbodeon.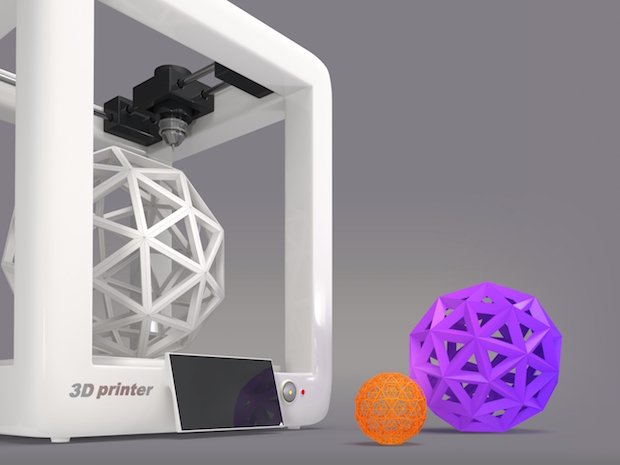 Nanodiamonds Increase Material Strength and Improve Printability
For now, Carbodeon and Tiamet 3D are fusing nanodiamonds into PLA-based filaments. However, the two companies plan to continue researching and testing the nanodiamond process with other high-performance thermoplastic filaments in the near future.
Nanodiamond composites improve the tensile strength and conductivity of base polymers. Additionally, by increasing the end product's glass transition temperature, this advanced nanomaterial will produce more reliable and robust polymer products. As a result, this 3D printing filament can be useful in high-demand manufacturing sectors like aerospace, automotive, and consumer electronics.
"By joining forces, we've already developed filaments with a 100% increase in tensile strength, improved printability, and better thermal properties… Printing also runs more quickly and more reliably with the addition of Carbodeon polymer-tailored nanodiamonds," said Reid Larson, CEO of Tiamet 3D.
Since 2014, Tiamet 3D has been looking for ways to improve the issues that continue to hinder desktop 3D printing. By pairing up with Carbodeon, the company believes that it can make vast improvements on materials.
Meanwhile, Carbodeon will now have the opportunity to add this 3D printing filament to its extensive and innovative portfolio. Myllymäki states that the new product development partnership with Tiamet 3D is a key element of the nanodiamond manufacturer's global growth strategy.
Source: Tiamet 3D 
License: The text of "Carbodeon and Tiamet 3D Develop Nanodiamond-Enhanced 3D Printing Filaments" by All3DP is licensed under a Creative Commons Attribution 4.0 International License.
Subscribe to updates from All3DP
You are subscribed to updates from All3DP
Subscribe
You can't subscribe to updates from All3DP. Learn more…