CADSkills has developed a titanium 3D printed jaw implant called AMSJI, aiming to save patients from discomfort and cut down on recovery time.
Patients who suffer from extreme maxillary atrophy – a form of jawbone deterioration – may soon receive revolutionary treatment in the near future. This is thanks to CADskills, a medical device startup based in Ghent, Belgium.
The company is offering a different approach to traditional medical treatment with their 3D printed titanium jaw implant called the Additively Manufactured Subperiosteal Jaw Implant (AMSJI).
Sufferers of bone atrophy must usually undergo bone grafting, uncomfortable dental prosthetics that cause inflammation and pain, while also requiring invasive operations and extensive recovery times.
However, the AMSJI could soon become a viable alternative for those who require full maxillary rehabilitation or similar treatments. The implant aims to cut down on surgical and recovery time, as well as discomfort for patients.
Amazingly, CADSkills claims that it can offer patients the same results in just one hour of surgery. The new 3D printed implant can supposedly save the patient from months of recovery and possible inflammation.

The AMSJI Offers Shorter Recovery Times
CADSkills claims that, in addition to cutting down surgical time, the implant can also allow the patient to receive fixed teeth the very same day. However, the company is still testing out AMSJI and only taking on a few use cases. Robin Detaille, the COO at CADskills explains:
"For the past year, CADskills has studied each case meticulously and we've waited to see how soft tissues around the implant are reacting. We have been learning from every case and have continuously worked at perfecting the AMSJI's design for each new patient."
The idea for the AMSJI initially came from Dr. M. Y. Mommaerts from the University of Brussels. Previously, similar versions of facial implants were produced from cobalt-chrome alloy.
However, this particular material is too stiff and does not allow for bone ingrowth. But, by using 3D printed titanium instead, CADSkills can offer stability, conductivity, and promote bone ingrowth properties.
In addition to using a more capable material, the company is also using 3D printing instead of the previous lost-wax process. This way, it's possible to create more complicated designs in an easier way.
CADSkills relies on Materialise's Mimics Innovation Suite to develop these customized implants and show patients how they will look after surgery is completed.
CADSkills believe their clinical results will be positive, preparing them to bring the AMSJI to the international market as soon as they garner approval. According to their overall plan, the company hopes to build a global network over the next five years. You can find out more about CADSkills by by visiting their website.
Source: Materialise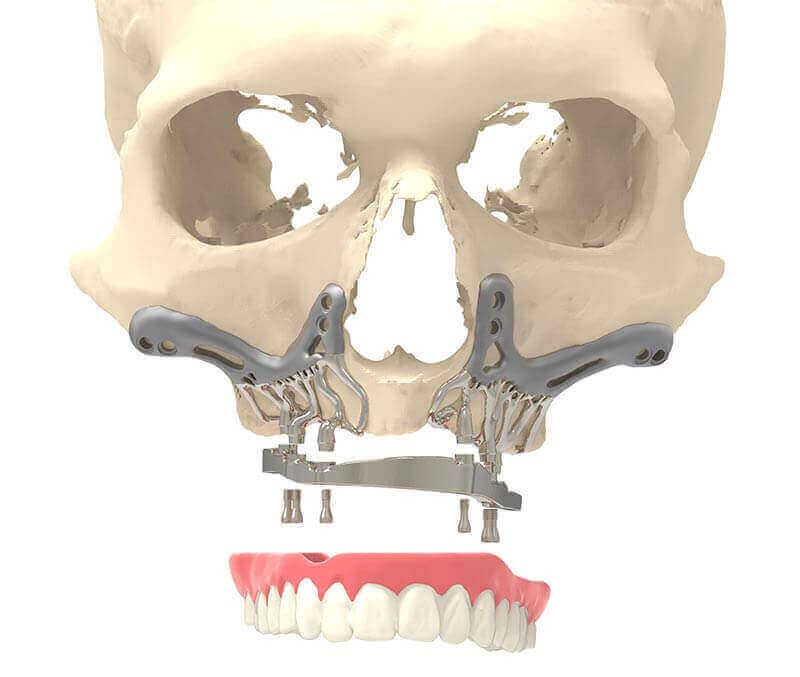 License: The text of "CADSkills Develops 3D Printed Titanium Jaw Implant to Reduce Surgical Time" by All3DP is licensed under a Creative Commons Attribution 4.0 International License.
Subscribe to updates from All3DP
You are subscribed to updates from All3DP
Subscribe
You can't subscribe to updates from All3DP. Learn more…