A Bosch factory in Mondeville, France has saved around 80,000 euros over the past year by using Zortrax M200 3D printers in daily operations.
Bosch is a multinational engineering and electronics company headquartered near Stuttgart, Germany. Their production plant in Mondeville, France has over 700 employees. The work involves manufacturing electronic and mechatronic components for the automotive industry.
In the past 12 months, managers and engineers at the plant have conducted a trial to harness the power of 3D printing. Processes such as designing, prototyping and fabrication of tools for factory workers are a costly and time-consuming process. Additive manufacturing is a tantalizing opportunity to make each stage more efficient.
To see if this was possible, Bosch managers and engineers invested in several Zortrax M200 3D printers. Their selection was based on the machine's reputation for ease-of-use and high-quality prints. Since then, the plant has streamlined operations and says it has made cost savings of nearly €80,000 euro.
"After buying our first 3D printers," says Plant Manager Frederic Boumaza, "we were able to save 10 times the investment within some weeks."
Learn more in this video case study:
How has 3D Printing Helped Bosch?
According to Bosch represenatives, assembling single modules requires precision, close attention to detail, and a lot of time. With their new 3D printers, they put them to work straightaway manufacturing spare parts for machines and equipment.
For example, replacement plastic caps for the head of a robot bought from a supplier can cost around €450. But with a 3D printer, they were made for just €1 in a matter of hours.
Elsewhere, engineers designed and 3D printed a tool for connecting wires to a printed circuit board. The problem was that it was too difficult to do by hand. Printing time for the solution was just two hours.
From an engineer's point of view, the technology had accelerated their work. Additive manufacturing has taken laborious processes and made them more efficient. This ensures the finished tools are more effective.
Boumaza says:
"Our production plants produce more than 15 million items per year. To ensure the continuity and quality of the production processes, our technical department has to maintain the impeccable condition of hundreds of devices. Zortrax 3D printers allow us to manufacture many indispensable parts, almost immediately when needed."
And since the Zortrax 3D printers were implemented in Mondeville, they have been working in uninterrupted cycles. With their robust and compact design, the M200 printers have not required any adjustments or maintenance.
Source: Press Release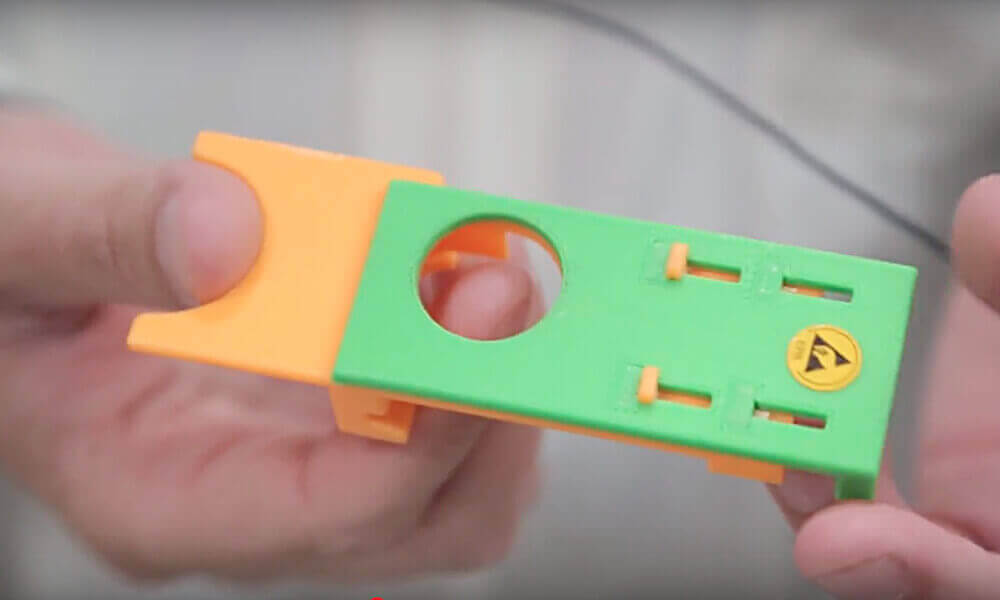 License: The text of "Bosch Implements 3D Printing Solutions in Mondeville Plant" by All3DP is licensed under a Creative Commons Attribution 4.0 International License.
Subscribe to updates from All3DP
You are subscribed to updates from All3DP
Subscribe
You can't subscribe to updates from All3DP. Learn more…