The German automotive parts supplier will be implementing Ultimaker 3 3D printers across its locations worldwide to streamline production.
Manufacturing companies are turning increasingly to additive manufacturing to boost their parts production. According to research by International Data Corporation (IDC), the market for 3D printing technologies will reach $12 billion in 2018.
Now, Ultimaker, the 3D printer maker, has revealed that German tech company Bosch GmbH made an investment to drive the expansion of Ultimaker 3 Extended printer models.
As part of the deal, Bosch will be implementing the desktop 3D printer models across its global locations in Germany, Hungary, China, India, the US, and Mexico. Bosch develops a wide range of prototypes of tools and fixtures. The company is one of the largest suppliers of automotive components globally. In addition, Bosch supplies industrial technologies, consumer goods and energy as well as building technologies.
The company turned to 3D printing in an effort to lower is manufacturing and development costs.
"We are very happy that this well-respected, leading supplier of technology and services chose our desktop 3D printers after an intensive selection procedure by its Additive Manufacturing department," explained Jos Burger, CEO at Ultimaker.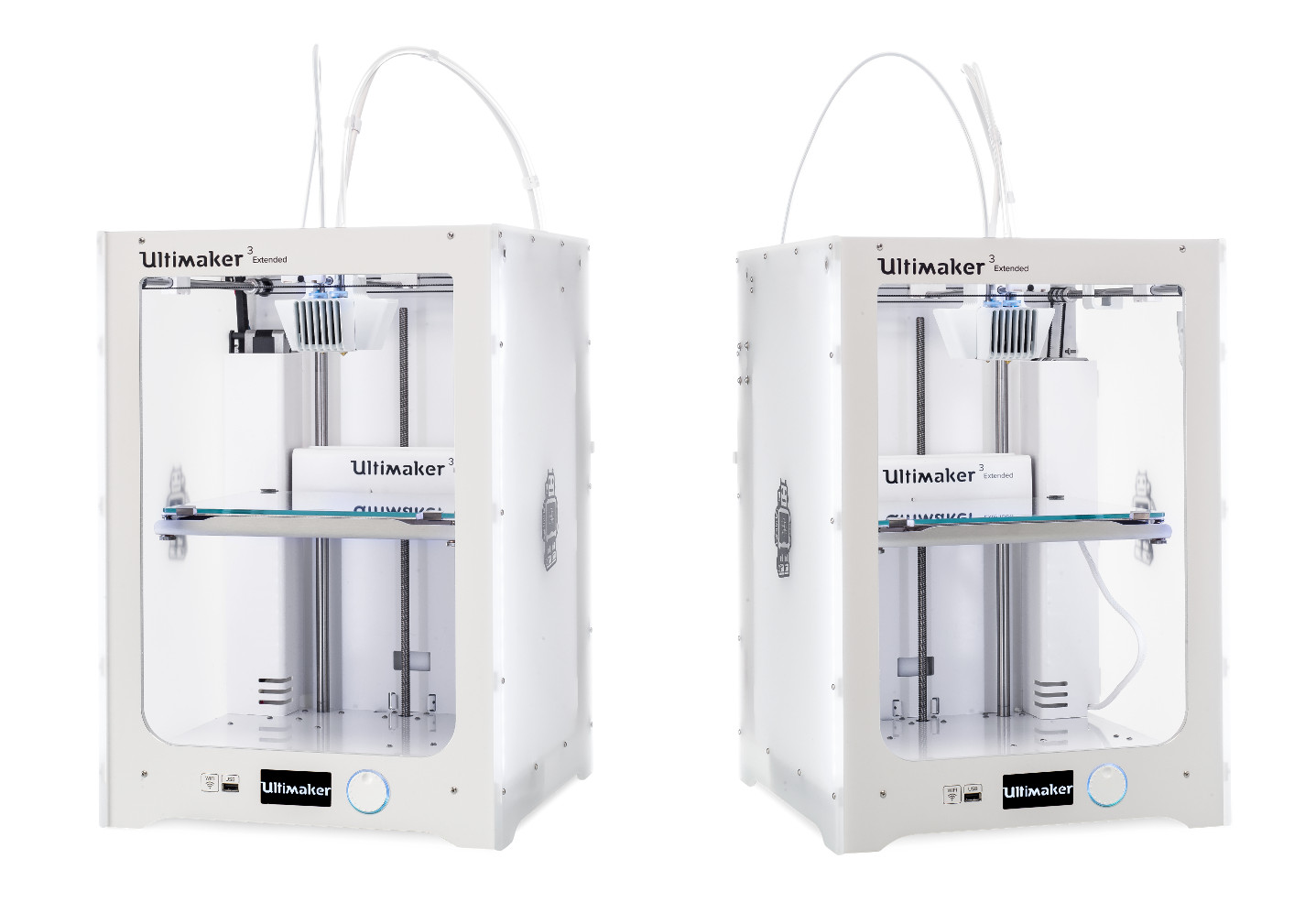 The Ultimaker 3 Extended 3D printer. (Image: Ultimaker)
Streamlining global processing
Indeed, additive manufacturing has helped Bosch to not only cut costs but also save time. Furthermore, the company is able to launch products faster to market.
The investment and commitment to roll-out Ultimaker 3 Extended printers offer an opportunity to unify its additive manufacturing departments globally.
Consequently, staff will be able to receive the same materials, training as well as support. The company hopes that this will boost 3D printing quality across its locations.
"The team at Ultimaker is working hard to make 3D printing accessible by continuously improving our hardware, software, materials and services," added Burger. "This global investment of Bosch confirms that our 3D printing ecosystem is ready to advance innovation on a global scale. The quality and speed of our service is the same in all countries, which helps our clients to go from an idea to manufacturing validation in just a few days, no matter where they are in the world."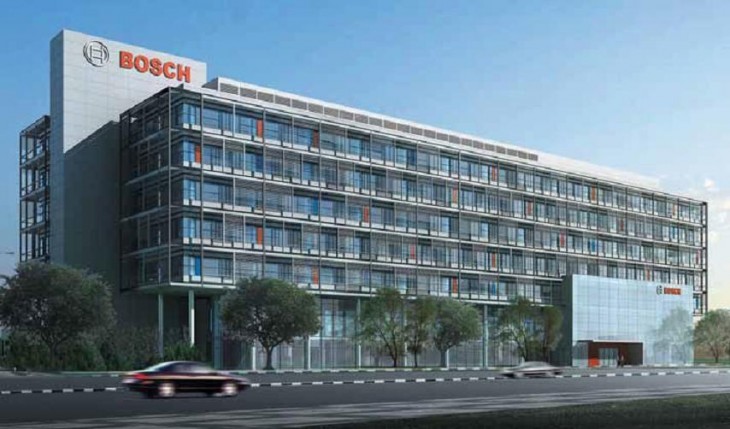 Bosch headquarters in Germany. (Image: Bosch)
Source: Ultimaker
License: The text of "Bosch Invests in Ultimaker 3 Extended 3D Printers to Boost Global Production" by All3DP is licensed under a Creative Commons Attribution 4.0 International License.
Stay informed with notifications from All3DP.
You get a notification when a new article is published.