EMBRACE is a new jewelry collection from Cooksongold and Boltenstern that features a range of ornaments 3D printed in 18ct gold and platinum.
While it's possible to 3D print your own jewelry at home, sometimes PLA cufflinks and earrings just won't cut it. Hoping to find an ornament that is flashy right off the print bed? Why not invest in Boltenstern's new collection and buy jewelry that comes in 3D printed gold and platinum instead?
Boltenstern's new collection is called "EMBRACE". With this collection, the company is offering a range of jewelry, including bracelets, earrings, rings, necklaces and cufflinks in 18ct gold and platinum.
In order to produce this 3D printed jewelry collection, Boltenstern is collaborating with Cooksongold, the largest supplier of precious metal powders in the United Kingdom.
The two companies are working together as part of a long-term collaboration. This time around, the Austrian company Boltenstern is making use of Cooksongold's extensive experience with 3D printing precious metals.
Marie Boltenstern, Head of Design at Boltenstern, spoke about the inspiration behind the Embrace collection:
"Jewellery is architecture in its smallest form. It is only by thinking in multiple dimensions that we can create pieces that are incredibly complex, yet desirably simple. The Embrace collection embodies precious materials embracing colourful joy."

3D Printing the Embrace Collection
In order to develop the pieces, Cooksongold uses their knowledge of direct precious metal 3D printing. To print, they used direct metal laser sintering (DMLS) technology in the form of the EOS PRECIOUS M 080, which the company launched alongside the German 3D printer manufacturer back in 2014.
Therefore, the designs can be extremely intricate and complex, and even support colorful aspects too. In fact, the structures incorporate patterns including a cloud, flower, and a star, all of which combine together to create a beautiful result.
After the 3D printing process is complete, Boltenstern finish the pieces in their Atelier in Vienna. Boltenstern continues:
"The key element of the collection is a gemstone, woven into a fine structure of precious metal. The fragile cage protects the inner beauty of the tender and unique gemstone. For me as a designer, Embrace reflects the modern woman with her shining inner strength."
The shining inner strength is complimented by a complex, 3D exterior which can be bought found on the Boltenstern website. However, you can expect to pay anywhere between 75 and 75,000 euros.
Want to find out more about Cooksongold? The company is aiding the jewelry and watch-making market by working on the Precious Project, a research project that focuses on incorporating 3D printing into the jewelry industry. As 3D printing continues to play an increasing role in the production of jewelry, the latest collaboration between Boltenstern and Cooksongold is a shining example of how high-end metal 3D printing is being used to add custom bling to your style.
Source: TCT Magazine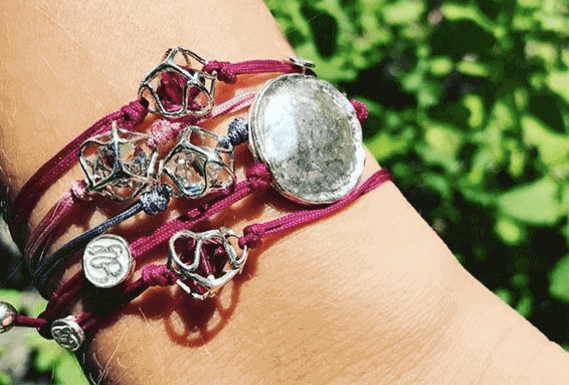 License: The text of "Boltenstern Launches 3D Printed Gold and Platinum "EMBRACE" Jewelry Collection" by All3DP is licensed under a Creative Commons Attribution 4.0 International License.
Subscribe to updates from All3DP
You are subscribed to updates from All3DP
Subscribe
You can't subscribe to updates from All3DP. Learn more…