Artist John Edmark has created a 3D printed sculpture called Blooms which animates when placed on a turntable under strobe lighting.
John Edmark is an artist whose work takes inspiration from patterns in nature and geometry. His latest creation, Blooms, is a beautiful 3D printed sculpture that comes alive with animation.
"Through kinetic sculptures and transformable objects," Edmark explains, "I strive to give viewers access to the surprising structures hidden within apparently amorphous space."
To get the complete effect you must view Blooms in person, on a turntable under a strobe light. But the alternative is to watch a video of the sculpture filmed using a fast shutter speed. The speed is important as it gives the same impression as strobe lighting.
"Blooms are 3D printed sculptures designed to animate when spun under a strobe light," says Edmark. "Unlike a 3D zoetrope, which animates a sequence of small changes to objects, a bloom animates as a single self-contained sculpture."
Mesmerizing Effect of Blooms is All About Math
Edmark explains how the animation effect works: 
"The bloom's animation effect is achieved by progressive rotations of the golden ratio, phi (ϕ), the same ratio that nature employs to generate the spiral patterns we see in pinecones and sunflowers."
The effect is completely mesmerizing, we're sure you agree. And for those interested in the science behind behind Blooms, Edmark is happy to share the math:
"The rotational speed and strobe rate of the bloom are synchronized so that one flash occurs every time the bloom turns 137.5º (the angular version of phi). Each bloom's particular form and behavior is determined by a unique parametric seed I call a phi-nome (/fī nōm/)"
Though this might sound intimidatingly complex, Edmark has made his process publicly available for anyone to follow. Simply visit this Instructables to create your own beautiful Blooms.
Don't have access to a 3D printer but would still like some Blooms of your own? You can also find a selection of pieces for sale from his site here.
Source: Mental Floss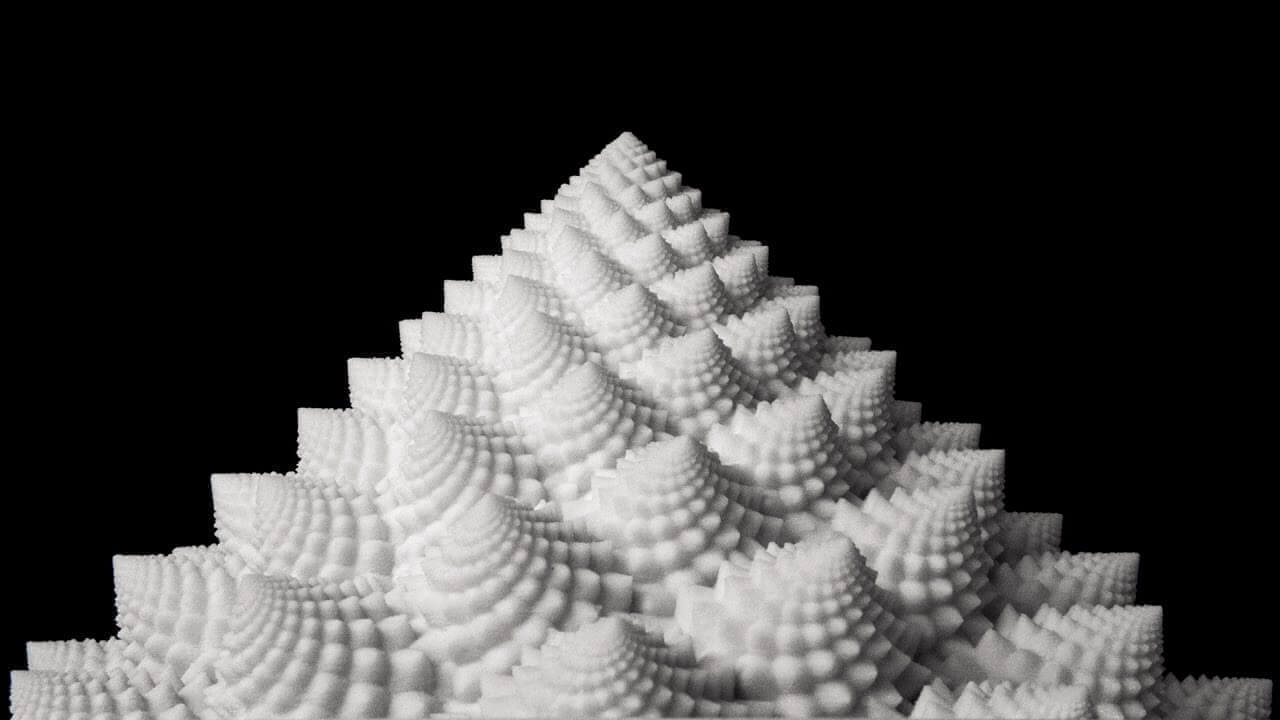 License: The text of "Blooms: 3D Printed Sculptures that Animate Under Strobe Light" by All3DP is licensed under a Creative Commons Attribution 4.0 International License.
Subscribe to updates from All3DP
You are subscribed to updates from All3DP
Subscribe
You can't subscribe to updates from All3DP. Learn more…