3D printing is helping a large power plant in Berlin use electricity more efficiently to fuel Germany's thriving capital.
Thanks to recent developments in additive manufacturing, metal parts can now be 3d printed. Why should you care? Well, these new methods of production can be applied to a wide range of industries to make them more energy efficient and cost effective. 
The newest industry to benefit? Electricity.
For example, Vattenfall is the power company which operates a plant in Berlin Mitte (the capital's city center). New 3D printing technology was used to make first-stage vanes and heat shields used inside a single GE natural gas turbine.
Wolfgang Muller, product line leader of GE Power Services' gas turbine e-fleet, said: "It's a very important, district heating power plant. It heats the capital's feet."
Plus, Muller says they help the turbine run more efficiently and also burn less gas. 
"These are the largest 3D-printed components globally in any commercially operated gas turbine. 3D printing is often thought of in terms of very small, complex components. We're proving now that actually, you can commercially manufacture large pieces for turbines," Muller added. 

Benefits of 3D Printed Power Plant Parts
3D printed parts are becoming an important aspect in industrial manufacturing. They allow for better solutions in comparison to traditional designs. For example, some of the parts Vattenfall uses are as small as laptops and can weigh as little as 4.5 kilograms (9 pounds).
In the past, traditional methods of creating components for the turbine involved casting. However, this method makes the turbine less efficient because the parts need to be cooled using air.
When the machine blows cool air, sure, the parts can handle the heat but this method is highly inefficient. Now, with 3D printed parts, engineers can create complex pathways to allow for cooling.
This can't be achieved using traditional metal casting. But the 3D printed pathways are designed to create air passages and make them much more efficient.
Muller estimates that if the majority of heat shields were 3D printed, the cooling flow would be reduced by 40%. This is a staggering difference.
"That's millions of dollars in fuel cost savings per year," he explained.
In addition to the heat shields, the turbine's first-stage guide vane is one of the hottest parts of the operation. What's more, it also requires expensive air-cooling.
However, thanks to these 3D printed parts, the cooling air can be reduced by 15%. You could also view that as the hefty sum of $3 million saved in fuel costs per annum.
Interestingly, Muller points out that a "new tribe" of designers who use open-source programs has been born in the field of industry. Currently, the difference between this "tribe" and their traditionally minded colleagues is huge.
"We need to merge the two worlds," Muller says.
Source: GE Reports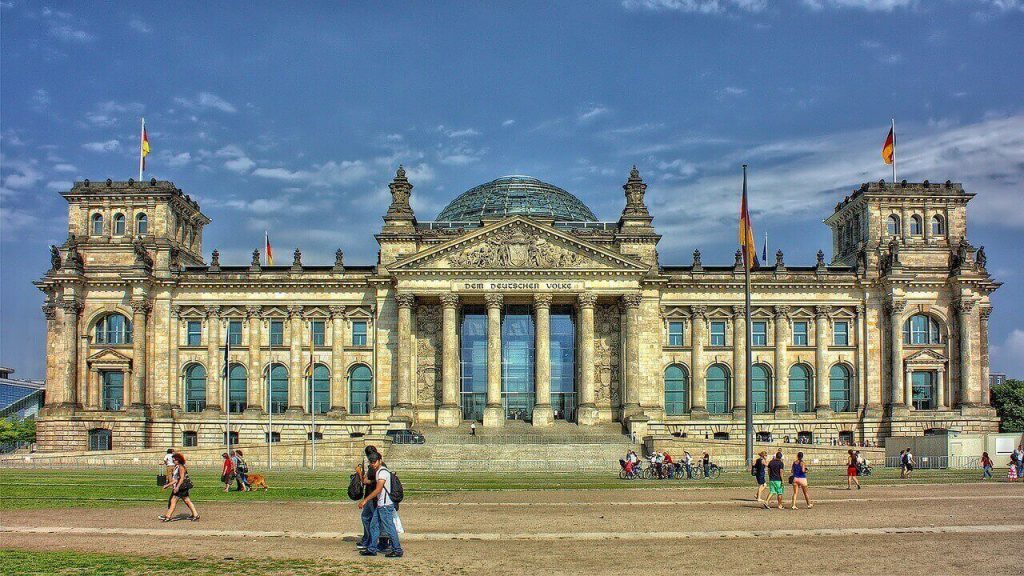 License: The text of "Berlin's Power Plant has 3D Printed Parts for More Efficient Electricity" by All3DP is licensed under a Creative Commons Attribution 4.0 International License.
Subscribe to updates from All3DP
You are subscribed to updates from All3DP
Subscribe
You can't subscribe to updates from All3DP. Learn more…