The Bean 3D Printer is kicking up a storm on Kickstarter. ALL3DP interviews Kudo3D founder Tedd Syao on the progress of the campaign.
Don't Miss: 14 Kickstarter 3D Printer Projects Live Right Now
The Bean 3D printer boasts high resolution, affordability and reliability. Kudo3D is the company behind the creation. They previously launched the Titan 1 3D printer on Kickstarter which was "funded in two minutes".
Their second project, the Bean 3D printer, received a similarly strong response, smashing its goal already and becoming an official Kickstarter Project We Love. At the time of publishing, with 32 days still remaining, it stands at $431,068 pledged of the $50,000 goal from 1,069 backers.
The company's second creation is pitched as the ultimate consumer SLA 3D Printer, and offers a compact and stylish design. The Bean comes pre-calibrated, has dimensions of 8 in x 8 in x 16 in (20 cm x 20 cm x 40 cm) and weighs just 15 pounds (6.67 Kg).
We interviewed founder Tedd Syao on the project's inspiration and future plans. Is this stylish, "Green Bean" printer more than just looking pretty? How exactly Kudo3D keep their customers in mind? Read on and find out.
Who is the team behind the Bean and what are your backgrounds?
I lead an engineering team, including myself, with backgrounds from different fields. I have a Ph.D. in electrical engineering with more than 10 years of experience in optoelectronics.
Our hardware engineer has a MS degree in system engineering and 6 years of experience in tech industry. Our chemical engineer has a MS degree in chemistry and 3 years of experience in developing polymers. We also have an industrial designer in the team who graduated last year. She designed the appearance of the Bean.
Other than the engineering team, Kudo3D also has business and production members.
Where does Bean stand in the SLA/DLP printer market?
SLA technology has been advancing through three phases. First is the laser-SLA. Second is the DLP-SLA. Third is the LCD-SLA.
LCD has a performance better than laser and a performance that could match DLP. LCD not only provides high performance and compactness but also brings the cost down drastically.
Bean is developed with the most advanced LCD technology and comes with an affordable price. Many people now can access a high performance printer which used to be only for professionals.
What is the inspiration behind Bean?
A compact high performance desktop 3D printer that most people can afford.
Does Bean's small build volume hinder its uses?
With its compact size, Bean actually has a relatively decent build volume that is big enough for most applications requiring a lot of details.
For those who just want to print big models, they usually go with the FDM printers. For those who want to print bigger models with a lot of details, they have to purchase bigger printers such as our Titan 2 printer or industrial grade printers.
Bean reached the prototype stage before the Kickstarter campaign, how close are you to being able to deliver a printer which is up to the specification you offer?
We are finalizing the design this month with the inputs from the backers. Next, we will be sourcing parts. The challenge is to get all the parts in time.
We plan to start delivering in January, 2017. Regarding the performance of the actual printer, it will be just better than the prototype after more compatible materials are developed.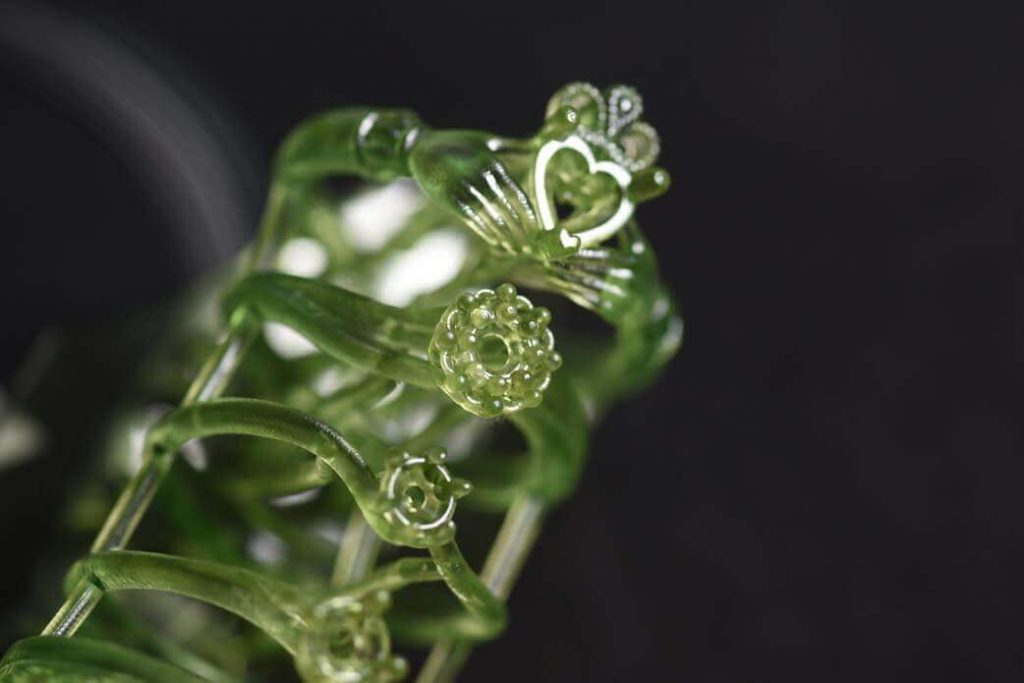 You mention environmental aspects of Bean, including the LED light source, are there any other ways you'll be going green?
Other than the LED lamp, the SLA technology itself is green because there is not much waste in material usage and most machine parts can be recycled.
When can we expect an integrated version of your software?
It depends on how much resource we can allocate to software development and we hope we can get it done in a year with the help of equity funding.
Bean is focused on style, are there any ways in which quality has been compromised on account of style, other than the size?
We are not just focusing on style. The strength of our company is engineering. LCD-SLA is a more advanced technology. Bean's performance is superior to laser based printers and better than many DLP printers without trading off the spec.
Is it possible to use resins other than the 3DSR line?
Yes. Any resin that is formulated for LCD printers should work. 3DSR is optimized for Bean and for different applications. Other LCD printers can use 3DSR as well.
Where will Bean be manufactured?
We plan to make it in Taiwan.
What will the $50,000, and the excess, be used for?
Kickstarter fund will solely be used to acquire parts and pay overhead for 6 months. If there are left over, we will pour into software development.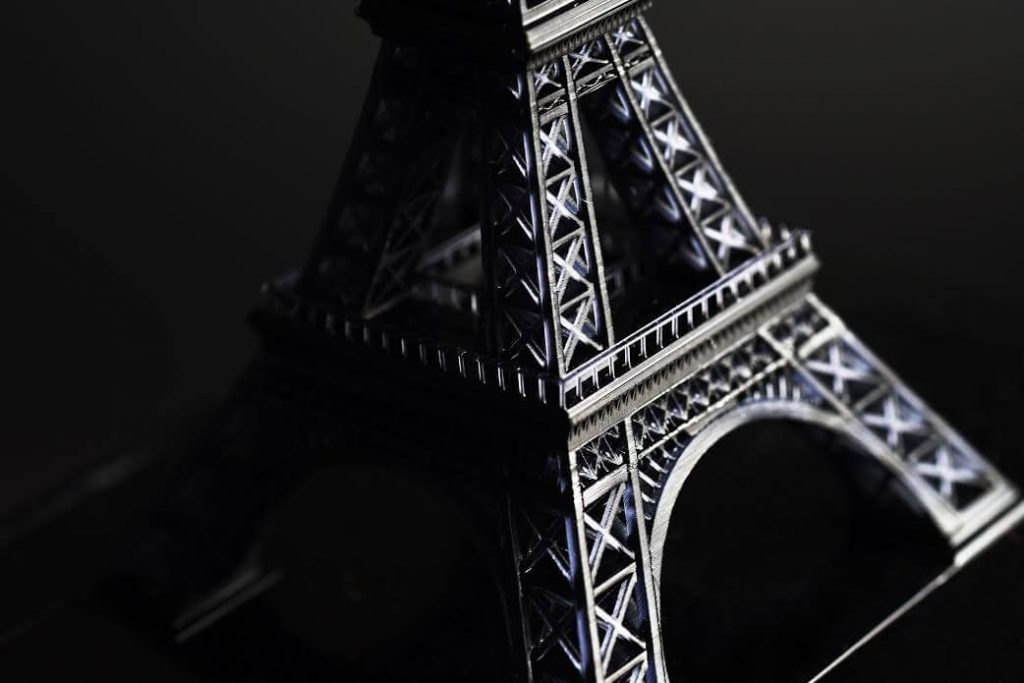 How do you intend on keeping your backers up to date?
We reply to the comments and messages several times a day. During the campaign, we also plan to give one update every day during weekday.
We print models sent from the backers to prove the performance of the printer. Also, we are holding a meetup event this Saturday in San Jose to talk to the backers or potential backers. We will also keep the communication channels open after the campaign.
Any future plans for the Bean 3D printer?
We might develop several versions of Bean catering to different applications. We will also use the same advanced LCD technology to develop our Titan 3 which will be a higher end model with a large build area.
Finally, have you learnt from the successes and failures of other Kickstarter campaigns?
Yes. Here is what we learnt from the past:
1) Must have a nice video
2) Do not over promise if we want the project to be sustainable
3) A strong social network will help a lot
4) Must plan to at least break-even. Counting future capital funding is too risky for the project and the backers
5) Must have reliable team members in the project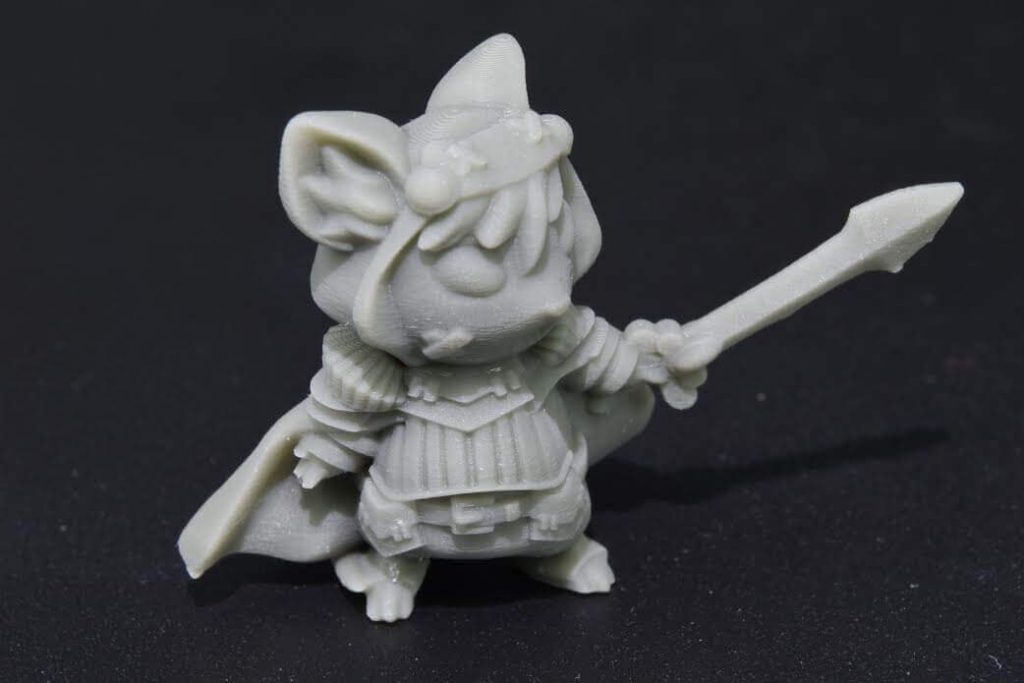 License: The text of "Bean 3D Printer: Interview with Kudo3D Founder Tedd Syao" by All3DP is licensed under a Creative Commons Attribution 4.0 International License.
Subscribe to updates from All3DP
You are subscribed to updates from All3DP
Subscribe
You can't subscribe to updates from All3DP. Learn more…