Using a BCN3D Sigma 3D printer, BORN Motor Co. makes motorcycle customization affordable with custom 3D printed parts.
For motorcycle fans looking for specialist parts and that something extra, BORN Motor Co, an automotive company located in Calella, northeast of Barcelona, may provide a solution.
BORN Motor uses 3D printing methods to create customized motorcycles and motorcycle parts. Whilst traditional manufacturing techniques for quality parts can be both time-consuming and expensive, BORN Motor is able to save up to €2,000 in manufacturing for each modified motorcycle.
The company employs a BCN3D Sigma FDM printer for end-use parts, rather than the typical prototyping associated with the tech. That capability of 3D printing to successfully fabricate unusual geometries means BORN Motor engineers can develop more complex parts whilst saving time and money.
In addition to customization, the company also creates limited edition motorcycles as well as upgrade kits. BORN Motor regularly collaborates with motorcycle manufacturers in matters of design.
3D Printing Powers Originality
Using 3D printing has enabled the company to focus on original designs without compromising on costs. Usage of the Sigma 3D printer has also enabled the company to experiment with different materials including nylon, PET-G and ABS. At the same time, design limitations of traditional manufacturing processes are overcome.
Previously, engineers at the company were developing hand-made motorcycle parts, which was time consuming and cost intensive. 3D printing has also reduced the time it takes for products to go to market.
For example, it costs around €1,500 and up to 24 hours to handcraft a dash housing for a Honda CB25 in 24 hours. Comparatively, a machine-based modification reduces the cost to €250, but can take between two to three weeks. Meanwhile, a 6-part modification of the same dash housing using 3D printing costs just €6 per part and takes up to eight hours only.
BORN Motor says that in the future it may also consider acquiring injection molds for some parts.
For now, 3D printing offers an attractive option for manufacturers such as BORN by offering enhanced design freedom as well as cost savings for clients.
Source: BCN3D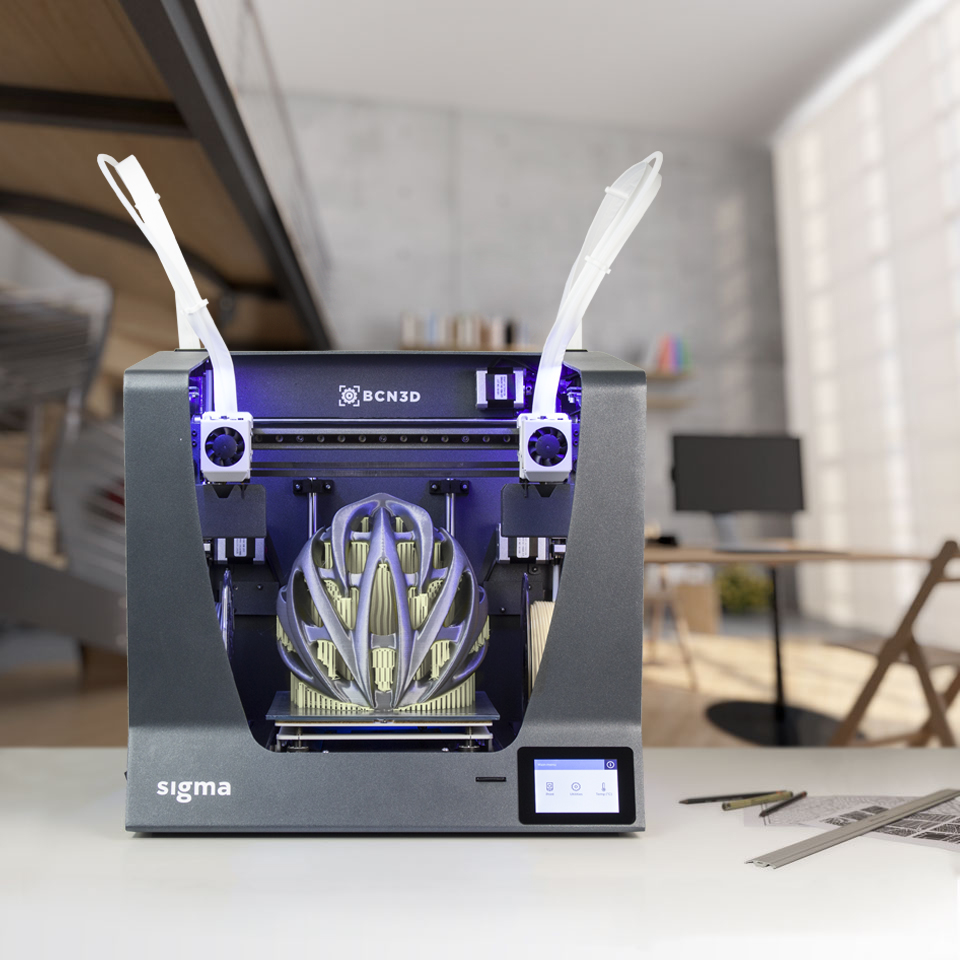 License: The text of "3D Printed Bespoke Motorcycle Parts Save up to €2,000 per Bike" by All3DP is licensed under a Creative Commons Attribution 4.0 International License.
Subscribe to updates from All3DP
You are subscribed to updates from All3DP
Subscribe
You can't subscribe to updates from All3DP. Learn more…