Autodesk Dreamcatcher wants to combine the power of cloud computing with generative digital manufacturing. Here's a first look.
Possibly the most high-profile conference during the Euromold trade show that just took place in Dusseldorf was held by Autodesk's Jeff Kowalski. The CTO outlined the company's vision for the "Future of Making" things. He's predicting a world in which engineers and designer no longer are learning how to use CAD software. Instead, the software is learning how to execute the designer's idea.
From CAD (Computer Aided Design) to CAD (Computer Automated Design)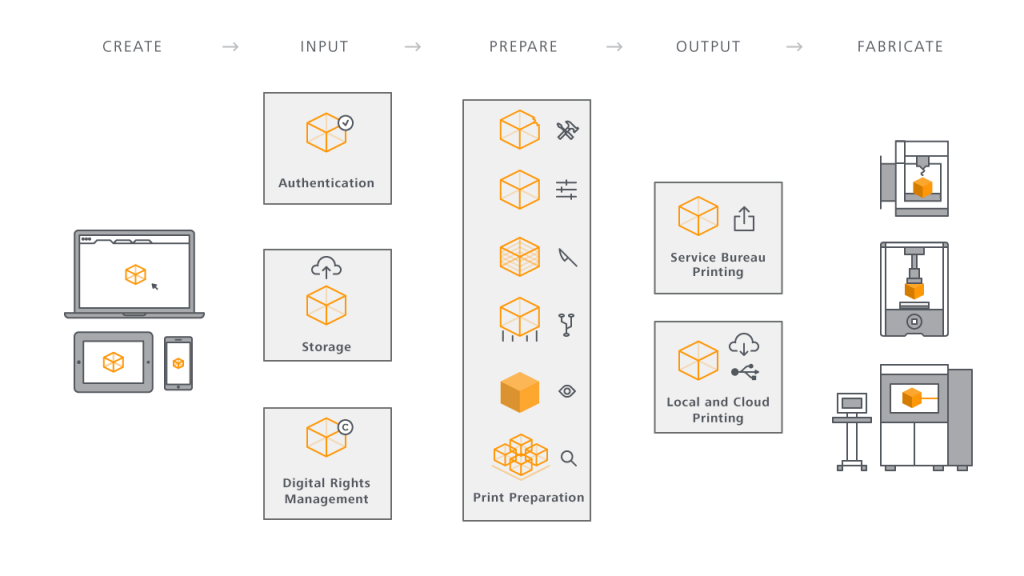 Kowalski's shared a vision in which CAD (Computer Aided Design) software actually "aids" the designer. This is based on a series of software tools, some of which are already available today. These are not only tools for design but also for manufacturing (CAM). Kowalski said that today the acronym CAM should stand for "computer automated machining milling and molding", rather than true computer aided manufacturing.
Kowalski's idea is to make 3D design and manufacturing more intuitive, accessible and immediate software for everyone. It goes hand in hand with Autodesk's move into 3D printing, which now includes software and hardware related activities, all connected through the open Spark platform.
Spark Connects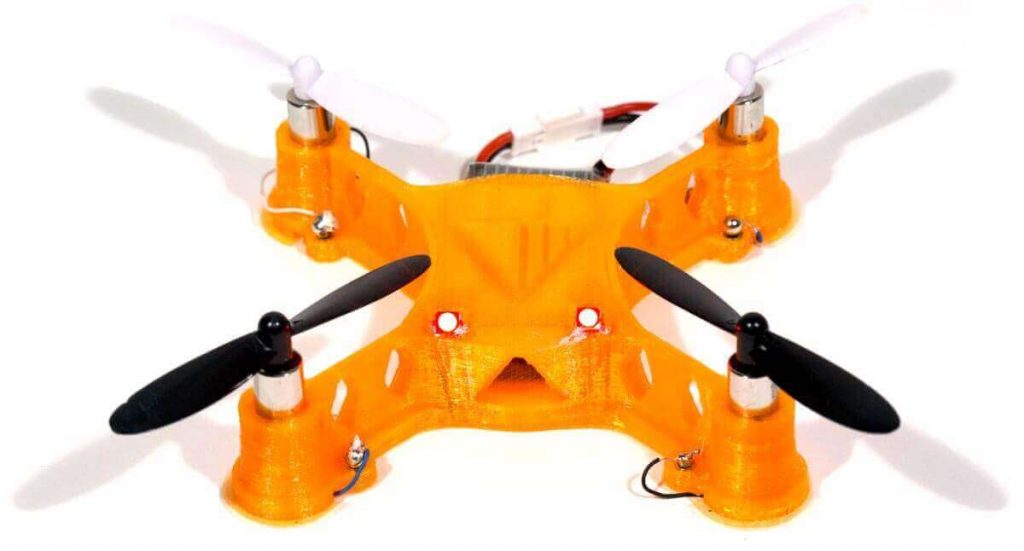 Spark is a software ecosystem which uses Autodesk's own Ember DLP 3D printer as the center for a software and hardware ecosystem. It includes tools such as Autodesk's new Fusion 360 software. Also, it established a $100 million fund to support both established and new additive manufacturing technologies such as Carbon 3D's CLIP and Voxel8's embedded electronic 3D printing process.
Autodesk's contribution is generative software. This description cover a new generation of software that truly aids the designer by understanding the basic concept and automatically generating several possible complete design solutions. The designer just tells the software what he envisions by setting a number of parameters. He then chooses from the many options that the computer has come up with.
In Nature's Footsteps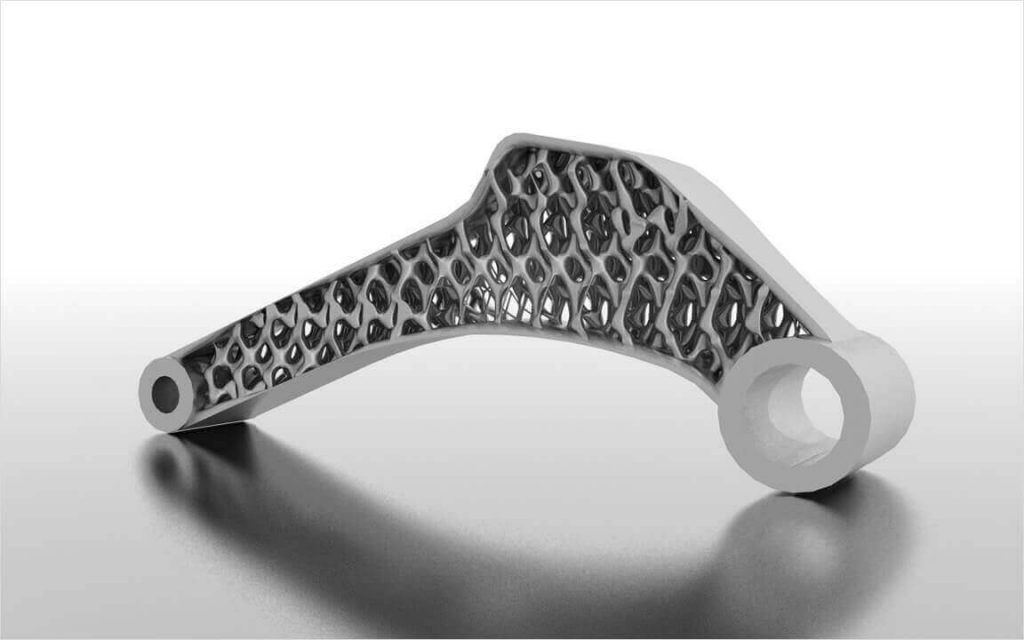 Generative design creates designs that are more similar to nature. Like nature, the computer automatically evaluates all parameters in order to come up with the most efficient solution (but much, much faster than evolution). For example, bones are light and yet extremely hard because of optimized internal material distribution. The software takes the same approach to get the best results for 3D printing.
While Kowalski's vision is clear, it is still something that is just beginning to take form. Nevertheless Autodesk is already offering solutions for generative CAD design, such as the newest Within and Within Medical software. The next in line is Autodesk Dreamcatcher, a software in development at Autodesk Research.
One Design Problem, Millions of Solutions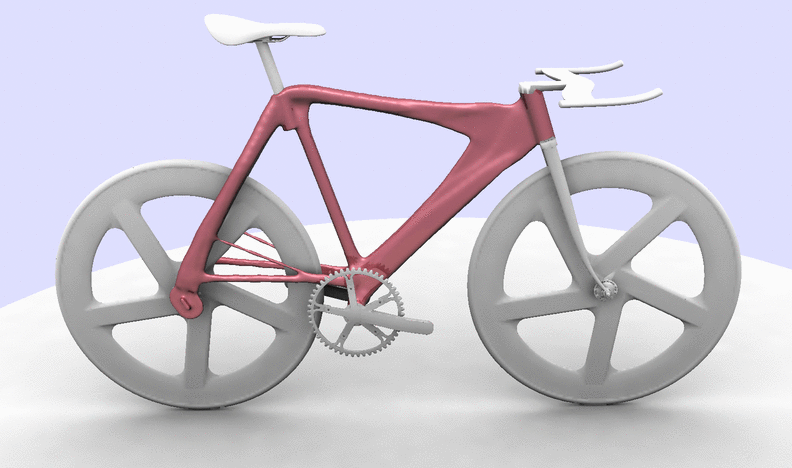 This new generation of CAD wants to give designers insights to the problems he or she wants to solve. It basically asks the designer to describe the desired outcome and the faced designing challenges. With this information, the computer creates a large number of potential solutions by cloud computing's superior processing power. In the time it takes to make just one design, Autodesk  Dreamcatcher basically produces every possible design solution.
This new generation of software is strongly based on advancements in "machine learning". Kowalski explained that computers are very soon going to have their own opinions on design options, establishing creative partnership between humans and "taught machines". Future design will rely more than even on imagination and innovation," Kowalski said. "The great news is that we are all empowered with imagination and it is now time that computers started to learn us."
Our opinion
Autodesks continued commitment to give makers and professionals the best available tools is just impressie. Most of the tools are available at a low price, free or even open source like Spark. Autodesk Dreamcatcher surely aims at professionals. Even though generative design has been around for quite a while, Autodesk Dreamcatcher applies an interesting approach to manufacturing through cloud computung… but let's see how the price tag's gonna be.
License: The text of "Autodesk Dreamcatcher Wants to Revolutionize Manufacturing" by All3DP is licensed under a Creative Commons Attribution 4.0 International License.
Subscribe to updates from All3DP
You are subscribed to updates from All3DP
Subscribe
You can't subscribe to updates from All3DP. Learn more…