Cloud platform AstroPrint has released Toy Maker, an app that enables children to find and print their own toys.
It's always nice to 3D print things for your kids, but why not put the power in their hands? Not only are they sure to end up with something they love, they'll also develop a passion for making!
Handing over the reigns is easier than ever with Toy Maker, a new free app that allows children to 3D print their own toys. It comes from the team behind AstroPrint, the 3D printing cloud platform.
Kids first choose a toy from a wide selection of available designs. Then there are a few options that need to be set, such as the printer, material, and print quality.
Finally, thanks to AstroPrint, the model is sliced and sent to a 3D printer. Easy.
Toy Maker is available for both iPhone and Android devices. And while the main attractions are the toys, the app holds even more value. Involving children in the process of 3D printing encourages them to be creative and to think about technology.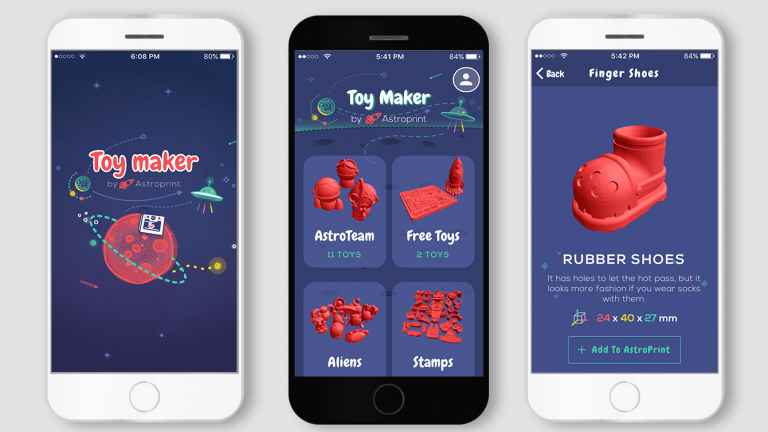 Accessibility is the Key
Toy Maker isn't just for kids. The team behind the app also believes it will be of interest to developers and designers who are interested in their content reaching 3D printer owners.
They're not meant to use it directly, per se, but to look at it as a reference app for content distribution.
Potentially interested users include anyone wanting to create their own 3D printing apps. Alternatively, Toy Maker could be seen as a model for re-purposing repositories for use in 3D printing.
All of these ideas are directly in line with their main platform. Apart from content delivery, AstroPrint has a number of useful features. They include managing and monitoring 3D printers as well as storing files and print settings. And all of that can be done anywhere with any device.
In the end, Toy Maker is simply an extension of what AstroPrint stands for: Making 3D printing easy and accessible for everyone.
Source: AstroPrint Press Release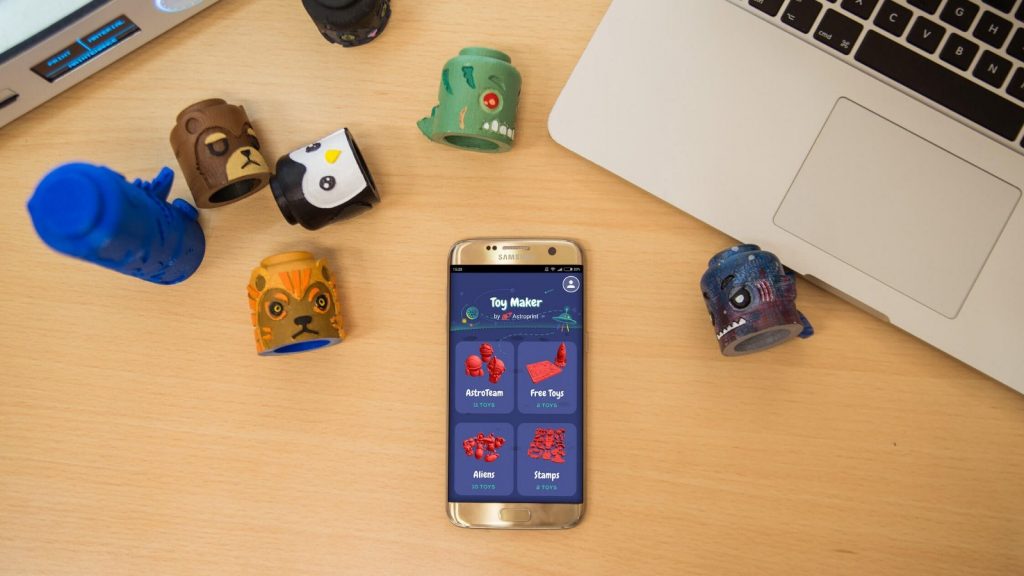 License: The text of "AstroPrint Releases Toy Maker App for Children" by All3DP is licensed under a Creative Commons Attribution 4.0 International License.
Subscribe to updates from All3DP
You are subscribed to updates from All3DP
Subscribe
You can't subscribe to updates from All3DP. Learn more…