Aspect Biosystems has been busy working on 3D bioprinting technology. Now, the company secured a substantial investment to speed up its commercialization.
3D bioprinting is undoubtedly one of the most exciting and also challenging 3D technologies currently in development.
Companies such as Aspect Biosystems are already making it easier to provide personalized healthcare and patient care. The company has been busy 3D printing human tissues when and as needed. It has also joined research-based biofabrication projects to develop new technology solutions.
This has earned Aspect Biosystems the interest of Canadian company Genome British Columbia. The non-profit organization just invested a whopping $1 million in the company to help drive the commercialization of its technologies. Specifically, the funds will go toward the development of a 3D bioprinting platform.
"Genome BC is playing an instrumental role in accelerating British Columbia's most promising life science innovations and we are thrilled to have their support," explained Tamer Mohamed, President and CEO of Aspect Biosystems.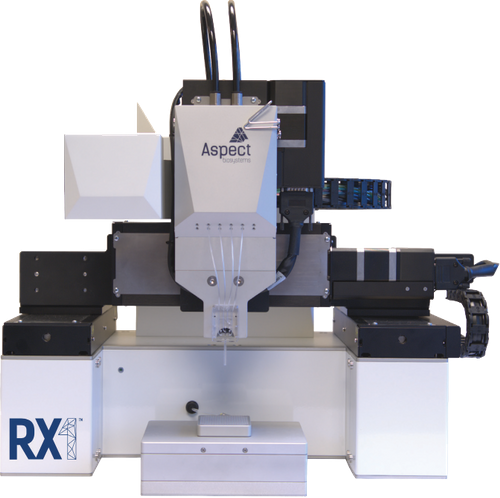 The RX1 bioprinter from Aspect Biosystems. (Image: Aspect Biosystems)
Printing tissue with a multi-cell 3D printing platform
The company's main technology is called Lab-on-a-Printer, which is a 3D bioprinter based on microfluidics.
The separate print heads inside the printer contain numerous channels of microscopic size which can redirect fluids. This allows the platform to print layers of various cell types and hence create 3D tissue structures.
Mohamed explained that the cell material can be switched whilst printing in real-time. This enables the company to create "intricate compositions and structures that are necessary to truly recreate what's happening inside our body."
One example of such a tissue is the firm's 3DBioRing – a unique tissue that mimics muscle contraction and relaxation. However, the technology also addresses therapeutic discovery and regenerative medicine needs, including drug testing platforms. It, therefore, competes with printers like the Aether One.
Founded in 2013, Aspect Biosystems has collaborated with the Fraunhofer Institute for Toxicology and Experimental Medicine, among others. Last year, the company also partnered with Johnson & Johnson, the consumer products giant, to develop cartilage for knee injuries.
Genome British Columbia's CFO Dr. Tony Brooks added:
"Genome BC's investment in Aspect Biosystems will provide funds to further their commercialization initiatives including partnership activities as well as development of their platform technology. Aspect has shown significant commercial traction in a very short period of time. [We] are pleased to support their continued growth."
The funding comes through Genome British Columbia's Industry Innovation program, which supports innovative life science technologies.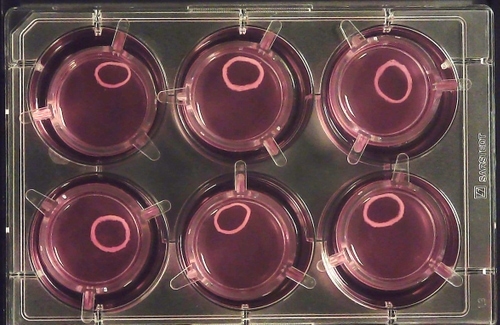 Validated 3D tissue solution. (Image: Aspect Biosystems)
Source: Aspect Biosystems
License: The text of "Aspect Biosystems Secures $1 Million in Funding to Boost 3D Bioprinting Platform" by All3DP is licensed under a Creative Commons Attribution 4.0 International License.
Subscribe to updates from All3DP
You are subscribed to updates from All3DP
Subscribe
You can't subscribe to updates from All3DP. Learn more…