The latest public artshow by Icelandic artist, Steinunn Thorarinsdottir features lifelike statues of armor that were only possible using 3D scanning and printing. The show, called ARMORS, runs all summer at Fort Tryon Park, Margaret Corbin Drive in New York.
When Icelandic artist, Steinunn Thorarinsdottir, visited the Metropolitan Museum of Art's Medieval collection in New York five years ago, she became fascinated by the armor and arms on display.
Mulling over how she could incorporate armor into her figurative visual work, she came up with an interesting project which will benefit New Yorkers and tourists visiting the Cloisters Lawn in Fort Tryon Park this summer.
That is to say, Thorarinsdottir has brought life-size replicas of real suits of armor from the Met to the park. Each of the suits of armor was made with the help of 3D printing and goes face to face with another sculpture cast using bandage molds from the body of Thorarinsdottir's son.
These statues are androgynous figures which hold the same pose as the armor. By doing this, Thorarinsdottir is juxtaposing "the vulnerability of the naked figure and the power of the armor".
Thorarinsdottir approached Art in the Parks with her idea and was met with great enthusiasm. Northern Manhattan Park Administrator, Jennifer Hoppa, suggested Fort Tryon Park and the artists was quickly won over. Hoppa adds: "We have an incredible Medieval collection here, so it was a good fit."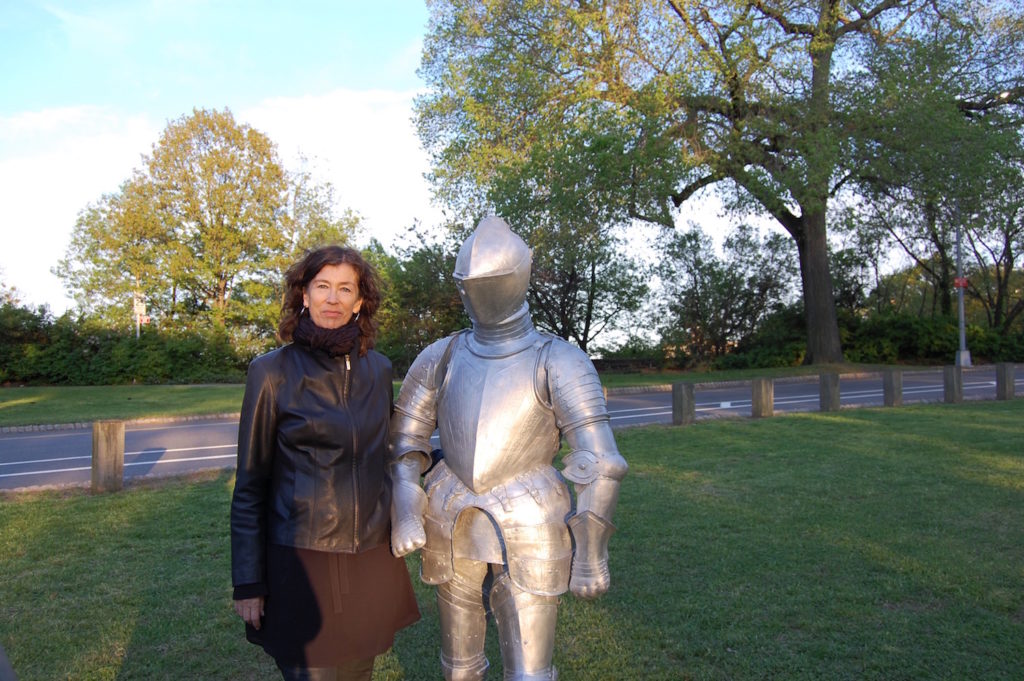 Using Old and New Methods to Develop the Armor
Thorarinsdottir began working with Met curator Donald La Rocca, to develop the armor sculptures. La Rocca pointed out the pieces which he believed to be best for her project.
Next, in order to create the sculptures from the chosen pieces of armor, Thorarinsdottir worked with the Met's Advanced Imaging Department. Here, they 3D scanned three suits of armor.
Scott Geffert, the general manager for the imaging department, explains: "This is fun because this is an artistic problem to solve." It's certainly different to scanning artifacts for conservation, which is how his team usually uses the technology.
However, Geffert added: "If you asked someone to scan armor they'd probably say no… If you were in a perfect world you could scan each piece and put it together, and you would have a lot more control."
Instead, the armor had to remain on the mannequin. This meant restarting the scanning process if the armor moved in any way, an action that would reduce the accuracy of the resulting 3D scan.
However, they finally captured the armor and 3D printed the result. This print was reproduced in cast aluminum by a foundry in China using the lost wax method. This method pours molten metal into a mold which was created by a wax model. Finally, the wax model is melted away to leave the remaining armor.
The resulting armor has impressed both Thorarinsdottir and Geffert. He adds: "From a 3D scan of high resolution, to a 3D print to a wax mold to cast aluminum—that's incredible to hold that level of detail… I was expecting something much more low-res with all those iterations. Technically, I'm very impressed."
If you're in New York, make sure to visit the final pieces at Fort Tryon Park, Margaret Corbin Drive, New York until September 12th, 2018. Thorarinsdottir promises: "It's totally different from behind the glass at the Metropolitan."
Source: Artnet News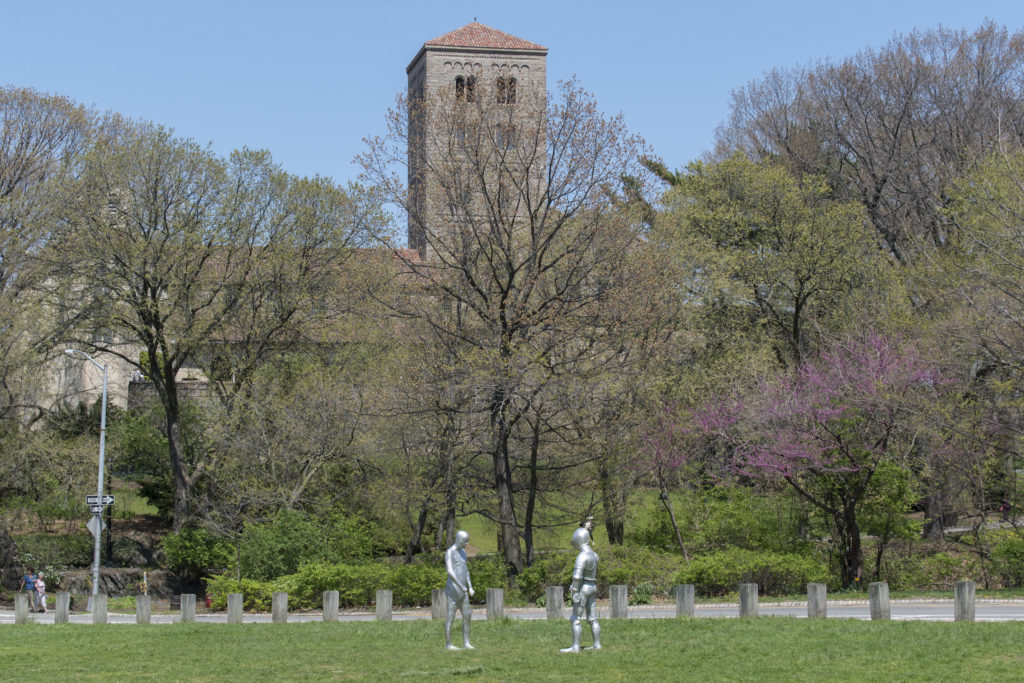 License: The text of "Artist Uses 3D Printing to Creates Replica Suits of Armor for Art Installation" by All3DP is licensed under a Creative Commons Attribution 4.0 International License.
Stay informed with notifications from All3DP.
You get a notification when a new article is published.